By Johnnie Does…
Addiction is a horrible thing, it changes people right in front of your very eyes. This is a real life account of 2 friends I've had to say goodbye to in the last 5 months.  By saying goodbye, I don't mean they are no longer with us, quite the contrary, but they may not be with us much longer if they continue following the same trajectory they are on now.  I've had a relationship with the Blog Father for about a decade now, and he can attest first hand I am by no means perfect, and share his traits of being a slower learner, I am also very trusting, which led to my downfall.
The first is a former girlfriend of mine. We dated for over a year and a half, including her living in my house.  We got along great and shared many similar beliefs. It was almost too good to be true…because it was.
I made clear when we began dating that I have a zero tolerance policy on any type of drug. I don't care if California says it's legal. She claimed to understand. Things were great at first and then things got weird after she broke her foot.  She instantly dropped her two night college classes and took a semester of unpaid leave from her job working at an elementary school.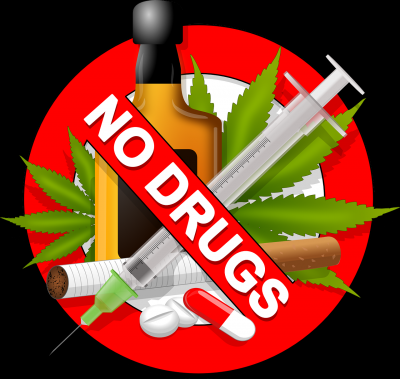 This seemed pretty drastic as the Blog Father or myself would be expected to report to work within hours of the cast being set.  I felt bad for her and let her sleep in the other bedroom on a futon and have her own bathroom.  I screwed up.
One day I was cleaning my house and was going to clean her bathroom next. Once she understood my intention, she got off the couch, ran by me using speed that would make a prospective college football recruit jealous and declared her bathroom off limits to me.  Whoa!  That's Weird!  I relented, blaming myself saying I should have asked. I figured that it could have been a feminine thing she was worried about me finding…again I was wrong.
One night I was up late doing laundry (my laundry closet is located next to her bathroom) when my eyes started burning and I was pretty much sobbing uncontrollably. I thought I might be going blind but it turned out to be nothing.  A few days later I came home from dinner with a friend, and with bladder at maximum capacity, I used her bathroom. I noticed a pink pipe and marijuana on my counter, in my house!  She declared it was her mothers and produced a text message saying as much. Her mother wanted her to buy product off a co-worker.  Sounded plausible, and her mother told me she was known to crank the hoon every so often, I mistakenly believed her.
One night I returned home from work late (9 pm) and was greeted to a locked garage door and when I obtained access via my key, the front door flung open and someone ran out, it was her.  She claimed she had to put something in her car, looking back on it, likely weed.  In her haste, she left her journal out on the table open faced that night and I decided if it's open then the perception of privacy is gone. I was stunned at what I read. The comments were primarily about doing weed brownies, edibles, smoking, and vaping, pretty much everything I said no to at the beginning of our relationship. It was like a pre-pubescent rebellious teenager only she was 27.
I called her out and she denied everything saying its things she desired. Again she reiterated that she has never done any of that since we dated.  I believed what she said in spite of the evidence. And yeah that's like strike 9 for me. Again, I'm a self-admitted slow learner.  Well things continued to get worse and she finally walked out.
A couple weeks after she moved out, my mother was helping me get my house in order. She began cleaning the bathroom used by my ex when suddenly, mom screamed. I ran in to see what had distressed her and she said, "What is this pile behind the toilet?" It was a pile of weed, likely 6 inches in height, and a foot in diameter.  Liar.
While gathering the debris left behind by the ex from my house, I picked up a box of feminine napkins and as I set it down I heard a clank; yep, a glass pipe found inside.  Never smoked huh?  I undertook a painting project later and painted the spare bedroom she used for a few months. When moving the bed, I found a large pile of ashes from her smoking weed.  Literally, feet from carpet, and highly flammable bedding, also feet from a CA required smoke detector, conveniently located in each bedroom.  Yes that is right, she was cranking the hoon just feet from a device specifically designed to detect said smoking.  Then the big one was this past weekend, I cut my finger on a mirror and reached for a band aid, and found a vape pen.  My trust had cost me, I was a fool, unreal.
Commentary: concerning my ex
You could have a great future; but you need to get your life's priorities in order.  You have no money after the 20th of each month due to your addiction. You had no bills or obligations while living here.  You even shared in your journal that you crank the hoon with your co-workers at lunch. Hopefully this isn't true because if it is you are felony stupid. That behavior is still illegal around schools and your dream of being a teacher will go up in flames faster than your next joint. You are living a lie and are in need of a reality check.  You possess no degree or full time work, this is due to your own laziness and addiction.  I know you read this blog and I will now tell you something that should upset you far more than anything else. You wanted to get married and that dream was going to become a reality. I was set to speak to the Blog Father during lunch together somewhere (I consider him a spiritual and personal mentor) and ask his guidance. If he signed off, I was fully ready to ask your father for his approval and then ask for your hand in marriage. You made the job easy, congrats.  Quit cranking the hoon, grab a book, maybe read it.
The second example involves a friend of mine closer to 80 than 60.  We met through church and are both in a religious group. I have known him for 15 years, maybe more.  He has a serious drinking problem, specifically the grape.  I would be remiss to say I didn't share a few nights having more then I probably should but for this guy it's a way of life.  Things for him have deteriorated quickly over the last few months. He had to have serious leg surgery and thankfully he didn't lose his leg, but he was rendered pretty immobile and unable to work.  So I helped out, even going as far as going across town to get him food with nary a thank you or sign of gratitude.
On my last visit he stated he needed food and was hungry. I told him I'll have Safeway deliver groceries and said I would even pay. I asked, "What do you want?" He answered negatively.  I didn't quite understand this. He insisted on me picking him up on my lunch break and taking him to Safeway. Keep in mind the closest Safeway to him is 20 minutes away, his house is 25 minutes from where I work and I have one hour for lunch. The math doesn't work out.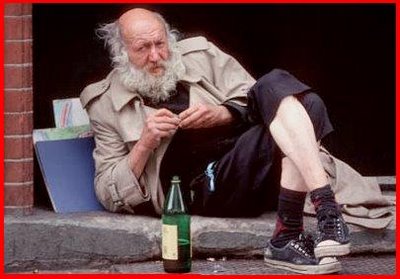 It was during this time that I found out who I was in his life, the errand boy, also known as another term for a female dog.  I told him "No" so he found some other sucker to do the job; this person also is a friend of mine.  My friend drove him to Foods Co 30 minutes from his house, to get 3 items, yeah you read that right 3 items.
Around July 4th our church was having a fundraiser selling a hot dog, chips, and a soda for $5 to benefit the church. Sure as the sky is blue he called me and said "shut up and listen" Whoa!  That's Weird!  "Get me 10 hot dogs, no buns, chips, and a couple sodas. Tell them it's free for me."  Yep, next level arrogance there. Keep in mind I attend service at 7:30, nowhere near 12:00 when said BBQ was going to be going on. He knows this.  But like anyone with an addiction issue, it did not deter him. He called me later that night. I sent the call to voicemail. I was done with him. He started "crying" on the phone saying "I'm hungry, and you need to help a fellow brother in need"  "Where are the hot dogs? I need food."  Yeah, I never retrieved said hot dogs. It was a fundraiser not a take advantage of us opportunity. Sorry dude.  No pay, no play.
He called me the following Friday during my lunch, leaving a voicemail, saying you need to leave work early, get me food and just explain it later to my boss. Yeah I would get terminated instantly for cause, all for what?  He saw me at a meeting (a church one) and had an ear to ear grin, saying hey dude, I want some of that good wine (I'm the head bartender at our events) I poured him a glass, and told him leave me alone and to get bent.  He didn't like this one bit.
Some background on this guy. He rents a house and sublets a bedroom. He has gone through no fewer than 10 roommates in the last decade, getting along with none of them.
He called me later that night, and again the following 2 Sundays leaving voicemails each time. I finally decided to call him and extend a little courtesy, so I did. He answered saying he went to church and asked God for forgiveness and that I should forgive him as a result, keep in mind no apology or change in behavior on his part.  Then he claimed he was joking when he called me about the hot dogs. Yeah I told him no he wasn't.  He claimed he was drunk when he called me saying to leave work early, the voicemail is time stamped 12:15pm, that's starting very early, by anyone's standards.  He then changed his story and said he has been on medication. Ummmm that's a felony stupid reason to drink.
Realizing he was going to get nowhere with me he has decided to do what any bully tries to do, force me out via proxy. He has contacted some leadership in our group and is trying to convince them I'm not worthy to lead.  That's right, I own a house and recently cut a deal to be a part owner of a small business. Yes I'm the one with no leadership skills.  His biggest accomplishment in the last 10 years is his recording 2 DUI's, demonstrating that he has as much credibility on the leadership issue as Geoffrey the Giraffe.  Here is his "chief issue" with getting me removed, I hold the #3 leadership position in this group and sadly for him I am universally loved by all members of this 257 member group, including our 2 priests.  The leadership is 100% behind me, and I don't think anyone really likes him.
Commentary:  Concerning grape man
The book has pretty much been written about you already. You are in your last chapters of life. Put down the grape. If you lack the willpower to do that at least don't start before 4 PM.  It's made you a shell of your former self. You would rather get ripped than just have a good time.  You need serious help.
We went to a BBQ and you proceeded to grab 6 samples of hokee poke ahi tuna off a sample platter. Dude, take 1 or maybe 2, but 6?  At the same BBQ you demanded your burger be cooked medium rare. It was a frozen patty. Dude I'm pretty sure that's impossible and then you barked at the poor guy grilling like you were a drill sergeant.  God bless him, I would have thrown the burger in your face and told you to eat poop.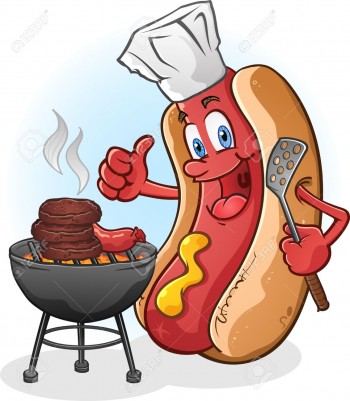 As for your demand to get 10 hot dogs, just think about that for a minute……maybe a minute more. Yeah super unreasonable and to do it through proxy nonetheless.  Letting the messenger look bad not the source, classic bully move.  Rebuild your life. It won't be the same but learn to accept people for who and what they are. Telling someone to leave work early because I'm hungry or saying I asked God for forgiveness so you need to forgive me is behavior straight out of the Devil's playbook. I tend to be suspicious of folks that claim to know what God's will for my life is especially when they didn't get the beam out of their own eye first.
Learn these words, "I screwed up. I'm sorry. What can I do to correct this?"
Most importantly come to grips with this: you have gotten at least 2 DUI's in the last 10 years. At your stage in life, you should be a wise and honored person in our congregation but the master you serve is on tap, you know better. You need to own-up to your problems and deal with them. You behave more like a Pharisee than a follower.
Final Thoughts
Addiction is bad, really bad. The Blog Father will second my motion saying legalizing "the hoon" was a big mistake in California. We will look back on this one day as the opening of Pandora's Box.  This will lead to the destruction of many lives.  My advice to people who have loved ones who struggle with substance abuse, try to be there, but it's not your job to ensure sobriety.  Most of all, understand you need to let go. You cannot change people with substance abuse issues and don't let them guilt trip you otherwise. Walk out of their lives like I did with my friend.  Or maybe consider the health effects. Hey ex, you mentioned having kids was very important to you, have you looked at the direct link between cranking the hoon and infertility?  Your eggs may not be fertile.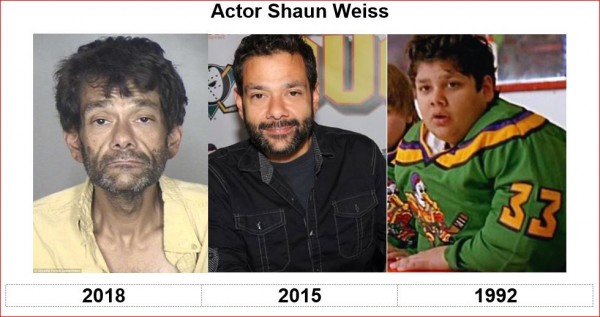 Maybe if you're a junkie, or know one and you're reading this blog, google Shaun Weiss arrest, he played Goldberg, the goalie, in the mighty ducks a movie from my childhood. He was around my age in that movie, Take a gander folks, he is 48 going on like 88.
Johnnie Does………out