When I was a kid, this was the face of Isis.
Today, this is the face of ISIS: Jahadi John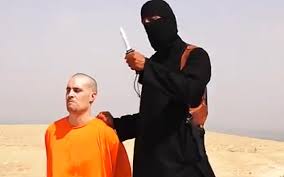 Who in this country thinks a few drone strikes will stop these guys?
Isn't he wearing the same outfit that they want all women to wear?
How will Obama screw up this threat to civilization?