This is a real quote from the Satanist that designed the transgender children's apparel currently on sale at a Target store near you.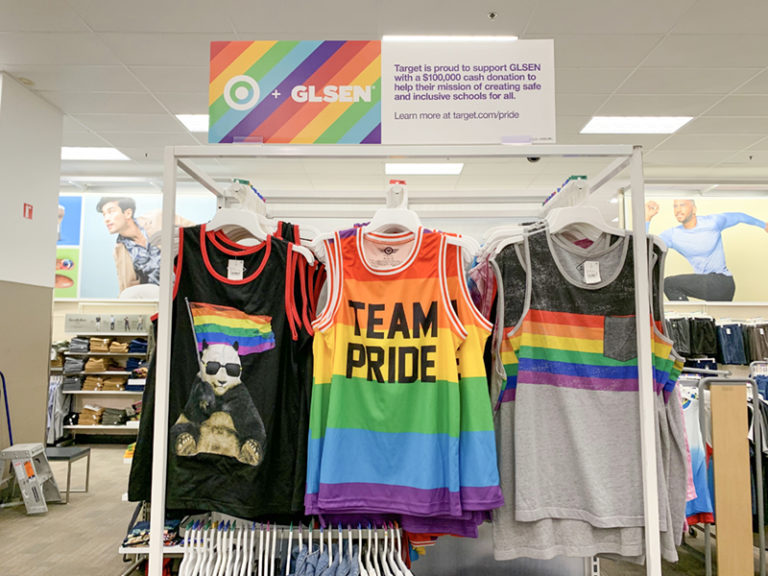 Yep, it's my turn to opine on this issue. Let me preface what follows with this comment, the very fact that transgenderism is even an issue in our society is an indictment on how far gone we are as a people. If reading what follows makes you angry, don't get mad at me, I'm just the messenger. Get mad at the people preying on others by deceiving them into participating in maiming and mutilating the weaker among us.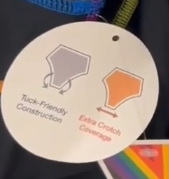 My first observation is that transgenderism is not a valid issue among Atheists. Atheists have no room in a worldview built on "survival of the fittest" for those that do not reproduce and thus improve the gene pool. For the atheist, homosexuality and transgenderism are a burden on continuing the species and diverting resources in unproductive ways to unproductive members. Given this, it is logical and necessary for China, North Korea, and Cuba to imprison or execute such people.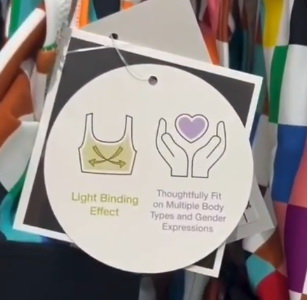 Furthermore, a consistent atheist does not acknowledge the value of the life of a homosexual or transgender person. The life of an individual does not have value except as measured by what they do to benefit the group. Any person claiming that an individual life has significance or value is stealing that value from a biblical worldview—usually without attribution.
This brings up my second point. While there have always been a few people in society that have been homosexual, this has always been a tiny fraction of the population; however, the modern push to convert people to homosexual or transgender lifestyles is part of a conscience effort on the part of Marxist/humanist people to eradicate Christianity from the public square. Eradicating Western Culture and White Privilege are phrases for the same thing, tearing down Christ and the influence of His followers.
As noted previously, atheists and Christians both have a disdain for the current transgender movement. Atheists may hope that abolishing Christianity will promote a society based on science and knowledge, but the opposite is happening; the abolition of Christianity has resulted in a proliferation of various forms of neo-paganism, witchcraft, Satanism, and other false religions as well as a populace that will fall for just about anything they are told, Covid-19 being the easiest illustration. Without belief in ultimate Truth, our culture now thinks the notion that "everyone has their own truth" is a valid idea instead of a bald-faced lie and a really weak logical fallacy.
We spent a few years on Covid, then about nine months on Ukraine, and now the fad is transgenderism. Tens of thousands of people are destroyed by each fleeting idea that fascinates pop culture but sooner or later, it will lose its shock-value and then the slayers of all that is good will move on to something else. Meanwhile those harmed are ignored and discarded; left to fend for themselves.
Another way of stating this is that the sheep need to be continually agitated and scattered. With the coordination of the mainstream media and big tech the attack of the wolves has gotten much faster and more coordinated.
The Bible is clear that God made mankind male and female; as I quoted above, Satan is responsible the false notion of other genders. The Bible also says that sexual roles are to happen within a marriage relationship. One of the purposes of marriage is procreation. The Bible takes a dim view on sexual relationships that occur outside of marriage. Scripture repeatedly condemns homosexual relationships. Enough other people have written on this that I won't waste space repeating what has already been made clear.
God made male and female. He made you the gender that you are when you were born. The notion that gender is a choice is false; with only one exception, gender selection abortion. In this case, the parents make the choice, usually to terminate female babies in utero. As stated in other posts, abortion is in fact mentioned in the Bible and condemned in the strongest terms.
The idea that you can select or change your gender is false. The best you can hope for is to mutilate your body to the point that folks can't tell by looking at you. Sorry, but this level of deception is still deception. The irony being that you are trying to deceive yourself.
Transgender folks are saying by their actions that God is wrong, stupid, and incapable of knowing what He is doing; in essence you are calling God a fool and a liar by saying that he made you incorrectly, and it's up to you to fix His mess. This hubris is setting yourself up as god—knowing good from evil. Aren't those words first spoken by a reptile in The Garden?
This brings us back to the quote that I started with, "Satan Respects Pronouns." This is just another lie from the father of lies. The ease with which the idea of transgenderism has gained traction in our society is horrifying.