Back when he was first starting out, Rush Limbaugh used to joke that the perfect place to hold the Homeless Olympics would be in Rio Linda, California. Rio Linda was often described as a place with cars on blocks in the front yard, random televisions and shopping carts strewn about, along with other assorted debris. In short, the place was a mess. Rush wanted the people there to clear the place up and take some pride and ownership of their neighborhood. Rush offered to leave them alone if they renamed the place Rio Limbaugh which they never did.
Concerning the Homeless Olympics, Rush envisioned various events while taking well-earned shots at homeless advocate Mitch Snyder.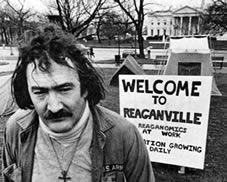 Proposed events would be things like dumpster diving, races carrying a televisions (simulating their theft), relays pushing shopping carts, etc. Here's an example from 1989.
"One of the things I want to do before I die is conduct the homeless Olympics," he told his audience. Events would include "the 10-meter Shopping Cart Relay, the Dumpster Dig and the Hop, Skip and Trip," he said as the audience erupted into laughter and applause.

Rush Limbaugh Gives Liberals the Business, Gets Plenty Himself : Radio: The conservative talk-show host, whose program is nationally syndicated, is a major commercial enterprise.
This quote above was from Limbaugh's Rush to Excellence Tour.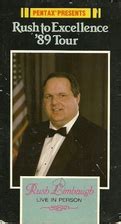 At the time, one person wrote the Los Angeles Times concerning the above article and said:
Making fun of homeless people is a "traditional value"? Well, excuse me, but where I come from, that is nothing more than nastiness and meanness–behavior befitting a bully.

Limbaugh Olympics
If you thought this was nonsense, insensitive, and mocking the homeless, then guess what? You were wrong.
There really is a Homeless Olympics. However, it's not called that lest Rush get some of the credit for the idea, the official name is the Homeless World Cup. It began in 2003 and represents 70 nations.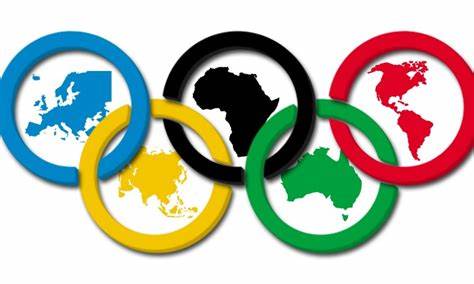 To be a player you must meet the following qualifications:
Be at least 16 years old at the time of the tournament
Have not taken part in previous Homeless World Cup tournaments
Also, must be any of the following:
Have been homeless at some point after the previous year's tournament in accordance with the national definition of homelessness
Make their main living income as a streetpaper vendor
Be asylum seekers currently without positive asylum status or who were previously asylum seekers but obtained residency status a year before the event
Currently be in drug or alcohol rehabilitation and also have been homeless at some point in the past two years
Source: Homeless World Cup
California has one third of the homeless population in the United States due to its great weather and even better benefits. It's no surprise to me that from the shadows of Rio Linda comes three athletes making the trip to England to compete in this year's events.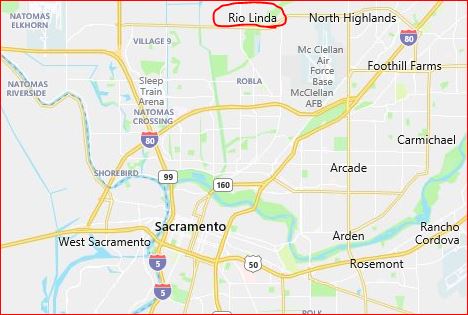 Three Sacramento women will soon be representing Team USA in this year's Homeless World Cup.
Now, she and two other women will be representing the U.S. in the sporting spectacle known as the Homeless World Cup where 500 players will be representing 50 proud nations.

Three Sacramento Women Representing Team USA At The Homeless World Cup
So thirty years after the prediction, Rio Linda folks are participating in a worldwide homeless competition to see who brings home (if they had one) the gold medal.