Earlier this week brought great news (as predicted in this space) regarding Bob Kraft–the Patriots owner who "allegedly" solicited a prostitute at a Florida massage parlor. Headlines announced that Kraft would get off.
Link: How Patriots owner Robert Kraft could get off in prostitution case
Horrible pun there but anyway, the prosecutors are offering him a deal that the charges would be dismissed but he would have to admit that he would have been found guilty if it went to trial. Isn't that the same as pleading "no contest?" Essentially you are saying, "I'm not admitting guilt, but the evidence shows I would have been convicted?" Honestly I'm not quite sure I understand why the offer is so great that he should take it. Kraft isn't married so it's not like you have to be publically shamed and your marriage essentially ruined. If I am Mr. Kraft, I'd do the same thing he did with the Patriots when they were accused of spying on the opposing team and using deflated footballs, he did not plea or admit guilt choosing to fight his fines and suspensions each time!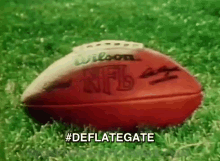 Without going into additional details, Kraft really didn't do much wrong in my eyes. He paid for a service and a consenting party agreed to the terms. As far as the women being held against their will, I'm not seeing much in the form of arrests. This is hardly the crime of the century but he happened to be a big fish, and sadly (as chronicled in this space), if you have a DA on a rampage looking to be elected to higher office, Bob Kraft is a great fish to get on the line. Now with the case unraveling the DA was forced to offer a "deal".
The prostitution case against Patriots owner Robert Kraft linked to a Florida sex-trafficking ring could be a long shot for prosecutors — partly because the women he was caught on video with are the 45-year-old spa manager and a 58-year-old licensed masseuse, according to legal experts.
Kraft is charged with two misdemeanor counts of soliciting prostitution after twice visiting Jupiter "rub and tug" massage joint Orchids of Asia Day Spa. Police say the business has ties to an international human-trafficking and prostitution ring, and some of the women at the Asian spa and five other affiliated Florida properties are sex slaves from China.
But it appears Kraft was caught on camera getting services from two women who are not victims of human trafficking: the 45-year-old manager of the spa, Lei Wang, and 58-year-old spa employee Shen Mingbi, also believed to be an operator of the business — both licensed masseuses and Florida residents.
My advice (keep in mind I have just 2 law electives under my belt) do not take the deal. No plea bargain. If you are offering to drop the charges you have no case! Clearly Kraft can run out the clock on this very weak offensive.
Final Thoughts:
This is merely a last ditch effort by a District Attorney desperate to save face, hoping Kraft agrees to the deal, and he can celebrate a "would have been conviction." As said before, I tend to be more libertarian on these sorts of issues, and Kraft just got very unlucky in a sense it was a brothel under investigation by the police. Just drop the charges and quit wasting taxpayer dollars on this type of frivolous prosecution that is only being brought to advance a political career. If the prosecutor had a solid case he wouldn't have made such a limp opening offer the Kraft.
By the way, did anyone see the look on Kraft after he heard the charges would be dropped…likely hasn't been pleasured that much since…..well never mind.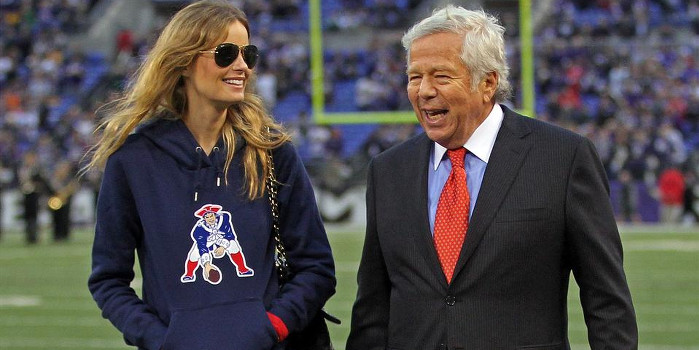 If I can offer some unsolicited advice to Mr. Kraft it would be this: avoid BJ's Restaurant. While you may think they offer a certain something, they don't; however I've heard some members of the wait staff can get you a "wet n reckless." While some on this blog may wish to engage in a "wet and reckless" with employees at a local salsa bar, this particular "wet n reckless" leaves you broke and dry.
I'm starting to get tired of being right all the time…how about you William?