In economic terms, the only difference between socialism and fascism is who owns the means of production. In classical definitions, both are directed by a central government. In the United States, we have elements of both systems; however, currently there is a wrinkle in the way things work that people in the past never envisioned, that businesses would not only be cooperative with such tyrannies but would be directing their actions via innovation. In essence, businesses are enabling and monetizing tyrannical activities. What we have now is an incestuous cooperation between both. Thus, we are not run by a conspiracy but separate interest groups that are all on board with the same philosophy.
In terms of Covid, many states are moving towards vaccine passports—although they are calling them something else in hopes of avoiding the label of "vaccine passports". Governments are being encouraged to implement tracking systems which are designed to limit the freedom of movement and commerce by the usual tech suspects such as Microsoft and Oracle.

What is happening now is that there are Two Americas. Two Americas does not mean what it once did when invoked by Democrats like Johnathan Edwards. Edwards and others once argued Two Americas was the economic gulf between "haves and have nots."
No, in modern terms it is those that are vaccinated and those that are not. Technically, only those who have knelt at the throne of the big state and submitted to Dr. Fauci & co. who can attempt to return to a pre-Covid lifestyle; however, those that are not vaccinated are an inferior, ignorant, and dangerous lot and cannot be allowed to access the opportunities of our nation.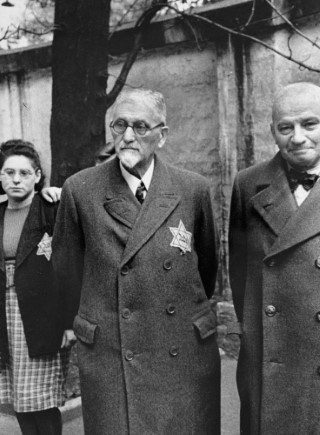 In biblical terms, "and he decrees that no one will be able to buy or to sell, except the one who has the mark, either the name of the beast or the number of his name."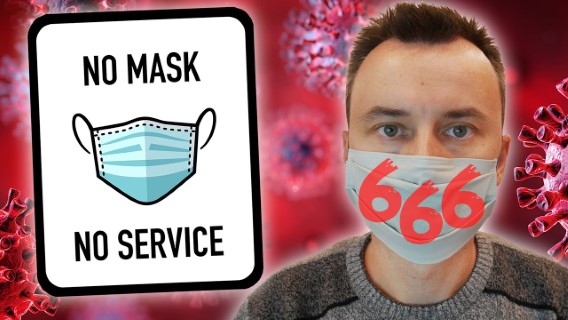 While the modern iteration of the mark of the beast is a vaccine, the state has a visible mark it wishes to place on the unvaccinated. You see the Book of Revelation also speaks of God's mark upon the elect. God's mark is invisible to us, but the state's mark is not. It is the modern equivalent of the Star of David which the Nazis required Jewish citizens to wear in the 1930's. It is the continued use of wearing a mask.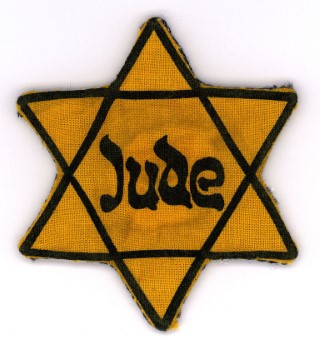 If you dig into the edicts by local, state, and national government officials, only the vaccinated can enter a place of business without a mask. You cannot attend a government sponsored college in California without proof that you have been vaccinated. You cannot gather together for church, a concert, county fair, attending a movie, or any other activity without a mask unless you attest or are willing to prove that you are vaccinated.
In many jobs, refusing to get a vaccine whether for health, medical, or religious reasons will result in your immediate termination. Please note that it is illegal under HIPAA (Health Insurance Portability and Accountability of 1996) laws to ask questions about someone's medical status. Under law, this is supposed to be legally private and protected information. It is supposed to only be released if you specifically authorize it.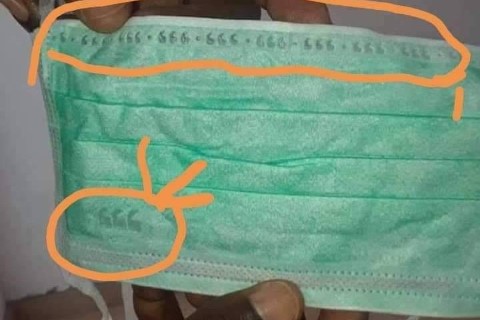 For many that have not been vaccinated, discrimination against them is a violation of a number of various state and federal laws. However, when the law stands in the way of what those in power want, it often takes a backseat.
My own employer released a memo this week that is both disturbing and illegal. However, I think many others are being subjected to similar requirements.
FACE COVERINGS/MASKS

Effective immediately, employees who are "fully-vaccinated" against COVID-19 are no longer required to wear masks in the office. To comply with the ETS, the department must maintain documentation that vaccinated employees meet certain requirements. Employees may self-attest that they meet these vaccination requirements by completing the COVID-19 Vaccination Self-Certification form, and emailing it to their manager. Managers should not request, and employees should not reveal any other medical information. Managers must retain this documentation in the employee's secure medical file, in compliance with the Personnel Management Handbook, Sections 3-9400 through 3-9430.

Employees who are not fully vaccinated, who choose not to disclose their vaccination status, and those who have not completed the COVID-19 Vaccination Self-Certification form, must continue to wear face coverings at all times when they are in the workplace with limited exceptions. Respirators (N95 masks) will soon be available at no charge for unvaccinated employees, upon request. Orders have been received by the warehouse and are being delivered to each office. Detailed information related to updated face covering requirements, including how to ensure proper fit for respirators, is available on the Safety SharePoint page.

Cloth face coverings continue to be available to all employees, upon request. All employees, including vaccinated employees, may continue to request and wear face coverings without fear of retaliation, discrimination, or reprisal.
Please note the above, carefully. My employer is forcing me to disclose some of my private health information or if I hold to the existing law (HIPAA) that its none of their business, then I must continue to wear a mask indefinitely.
Just to show how ignorant these guys are, who needs an N-95 mask? They are ineffective for three reasons, most people are not trained on how to don them properly, they have a limited life of just a few hours, and the cloth mask is to protect others from you, but N-95 is to protect you from others. Lastly the presumption of the above memo is that all unvaccinated people are contagious without any symptoms.
Just to prove that I'm right, please note this gem from the same memo.
CUSTOMER REQUIREMENTS

Masks are now required only for unvaccinated customers. If an individual without a face covering enters a state building, the department should assume the individual is complying with the requirement. Employees should not inquire about a member of the public's vaccination status. Customers are no longer required to complete pre-screening health questionnaires prior to their appointments.
Why can't employees inquire about a customer's vaccine status? Its rude and also a violation of HIPAA law. In other words, it's none of your bleepin' business.
Given the hostility to those employees that are unvaccinated or think its none of the government's business one other sentence requires comment.
Remember to be respectful in your interactions with all persons. For example, vaccinated employees should not exclude or avoid an unvaccinated employee or customer. Individuals should not ask others questions about why they are not vaccinated, or start discussions about mask wearing/non-wearing.
This is just stupid. The memo's author has spent the last page and a half setting up a dual track system in our office. One set of rules for the masked and another for the maskless based on vaccine status and then you are supposed to pretend it doesn't exist and never say anything because we don't discriminate. This whole memo is all about discrimination but as long as we don't call it that, somehow its, ok? WTF?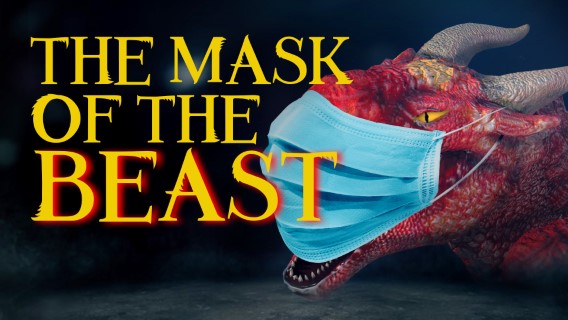 The EDD remains committed to demonstrating equality among employees by recognizing and respecting individual differences, treating all employees fairly, and creating equal opportunity for everyone.
If they really respected individual differences, then why write this memo? This is nothing but a justification to treat people differently, unfairly, and create inequality.
My freedom is not an option. If it were then the memo should operate from the presumption that no one needs a mask, but you may continue to wear one if you like. It is the polar opposite of freedom of conscience or thought. Such rules are tyranny.
Also note that there is no scenario envisioned where mask wearing will not be required between now and the time of my death. I could probably make the argument that vaccination and mask wearing is tantamount to a religion test oath. Think Nebuchadnezzar and the fiery furnace in Daniel chapter 3. Bow the knee to the State or else…
Thus, I either agree to receive multiple doses of an experimental cocktail of chemicals build from the corpses of aborted children or I continue to be treated as an inferior and second-class citizen. How soon until I get to wear my gold Star of David as a Scarlet Letter warning all that pass by that I am unclean.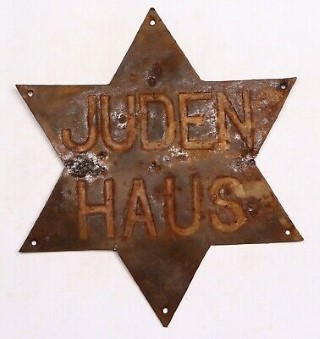 Conforming to propaganda is easy, standing for what is right has a cost. Sadly, a cost most are unwilling to pay.