Folks many aspects of the Covid 19 search for immortality have proven utterly worthless. I say immortality because for the first ten months of Covid—which just happened to coincide with the Trump Administration—nobody died from anything other than Covid 19 except Saint Ruth Bader Ginsburg.
First the funny but true Babylon Bee strikes at the heart of the matter with this headline:
More Conservatives Deciding Not To Get Vaccinated After Learning Liberals Will Stay Away From Them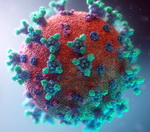 Next is an article from LifeSite:
Vaccines using fetal tissue: 12 faulty assumptions
The article explores the barbaric practices used to produce vaccines for Covid 19. After reading this, I can only conclude that despite the promises of "the Greatest Generation" and the Jewish community that survived that era, the practices of human experimentation and eugenics which were the basis of the Nuremberg Trials are still alive in the West.
Here's a few paragraphs to give you an idea of the article—which is thoroughly footnotes and sourced.
The two cell strains used by COVID vaccines are named HEK293 and PERC6. The name HEK293 stands for a Human Embryonic Kidney from the 293rd experiment — we can be confident that more babies preceded the final baby used for HEK293.
With fetal tissue research, cell death renders the tissue unfit for purpose: tissues and organs must be harvested "within 5 minutes" and at times this occurs while the baby's heart is still beating  — this was also revealed during a Planned Parenthood court deposition.
Vaccines produced in cell lines contain fragments of the child's DNA — one study even found "a complete individual genome" of the aborted child. The divided cells the vaccine was grown in would have been the child's as she grew.
Oh, read the footnotes too.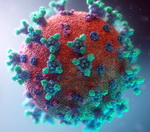 The next article is another warning to the wise:
Covid Mutation is 8 times as likely to infect people that are vaccinated
The study, which has not yet been peer-reviewed, indicated that the B.1.351 variant of the virus was found eight times more in individuals who were vaccinated—or 5.4 percent against 0.7 percent—against those who were not vaccinated. Clalit Health Services, a top Israeli health-care provider, also helped in the study.

"We found a disproportionately higher rate of the South African variant among people vaccinated with a second dose, compared to the unvaccinated group," said Adi Stern of Tel Aviv University. "This means that the South African variant is able, to some extent, to break through the vaccine's protection."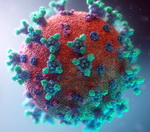 Isn't it funny that the same folks that promise to keep abortion safe and lethal are the same ones that say a Covid 19 vaccine is safe? Facts are stubborn things, but I doubt you've seen this article on your favorite cable news station.
10,000+ deaths after COVID shots reported by U.S., European agencies
April 14, 2021 (LifeSiteNews) — More than 10,000 people have died shortly after COVID-19 vaccination since December, American and European authorities have revealed. The deaths include more than 7,100 in Europe, according to the European Medicines Agency (EMA), and 3,005 reported by the U.S. Centers for Disease Control (CDC). 

As of Tuesday, EudraVigilance, the EMA's database of suspected drug reaction reports, noted that 4,036 "fatal outcomes" after vaccination with Pfizer's COVID-19 shot, as well as 1,922 and 1,234 deaths after administration of vaccines made by Moderna and AstraZeneca, respectively.

EudraVigilance also reported 20 deaths from the COVID-19 vaccine developed by Johnson & Johnson. The database has disclosed more than 200,000 injuries possibly linked to the four vaccines, with tens of thousands of cases deemed "serious."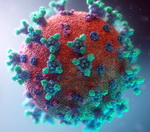 Covid 19 has a fatality rate of 0.15 percent so why do we need that vaccine passport other than to restrict our movement?
STANFORD, California, April 16, 2021 (LifeSiteNews) — A new study released by Professor John P. A. Ioannidis of Stanford University, California, has found that the infection fatality rate (IFR) of COVID-19 is significantly lower than previous studies indicated. According to Ioannidis, a medicine and epidemiology professor, the virus is less deadly than once thought, registering at a mere 0.15% fatality rate.
If I hear we're following the science ever again, I might hurl without advanced notice. Time to quit wearing masks already.