The editorial board was meeting at an undisclosed location when an urgent communication came across the live feed. The Pope of the Roman Catholic Church AKA the world's richest man, aka social justice warrior, aka #notmypope decided same sex folks in a union (I guess we are still fighting the civil war) would be allowed in the church. Wait for it…. Wait for it……ok we wound him up, that's Jake the Snake's music …..time to turn him loose.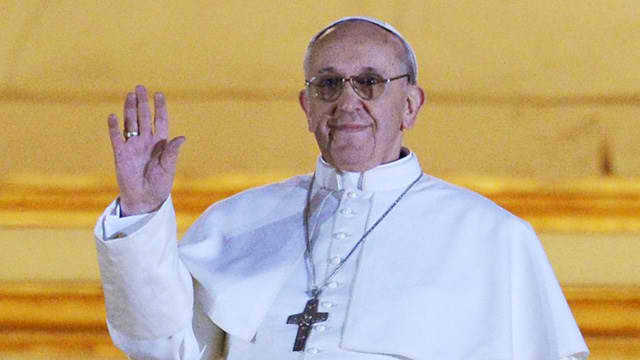 Seriously what Bible does this clown read from….I would say the Gospel of Marx AKA the heretic's Bible! Literally, this social justice warrior wannabe feels the need to channel his inner Aaron Park spewing his stink all over everyone. Seriously I listened to this "pope" Francis AKA Bergoglio talk about needing to grow the church and that we are all God's children……..ummm ok. I haven't seen a constant flow of sewage like this since I drank the water in Mexico.
Maybe "Pope" Bergoglio should visit one of his churches, literally in the vestibule (for all you heathens, that's the common area when you walk in the front door of the church) there are a couple brochures saying and I quote "Homosexuality is a mortal sin" which means you will not be granted eternal life in heaven. Yet this jackhole says all are welcome? HUH? It's a mortal sin, but that's ok?
Perhaps we should discuss the Pope's handling of a local priest in this area, Fr Jeremy Leatherby. For many decades, the Leatherby family has donated both time and treasure to support the Catholic Church, as well as Prop 8, banning gay "marriage" in this state. Their "family business" something you will know nothing about running by the way, was vandalized in the midst of standing with the Church and its teaching, not a word from you or any of your ilk. Where were you when I heard several sermons about needing to vote for Prop 8 for the sanctity of marriage? And you pay back Fr Leatherby by having Bishop Jaime Soto defrock him? Well thank God we now know what it takes to get a member of clergy defrocked, have sex with a young child is ok, dare step out and not recognize the Pope's authority for making socialist proclamations in the Name of Christ…..and he's gone!
In closing, if you get a chance to get up close to this very reclusive Pope maybe ask him; why do you go against God's teachings about homosexuality? Why do you discuss climate change when it is conveniently not found in any Bible I have read? Are you actually really Catholic? When did you become so out of touch with the Catholic Faith? Does your okaying of homosexuality release the priests who committed this alleged "moral sin" or is that why you have stopped the investigation child sexual abuse every step of the way? Sorry "Pope" but this won't absolve the sins of those you have covered up for.
Pope Bergoglio you are a jerk! You tell us common folk to do your bidding, in regard to charity, giving, tithing and more, yet you won't even police your own flock. You are the worst kind of person. Keep focusing on homosexuality you bozo, whilst ignoring the fastest growing segments of Catholicism are; Blacks, Hispanics, and Filipinos. And not to educate you, but those groups are among the most hostile to homosexual "marriage." So, what is next, abortion is ok, only if you didn't mean to get pregnant?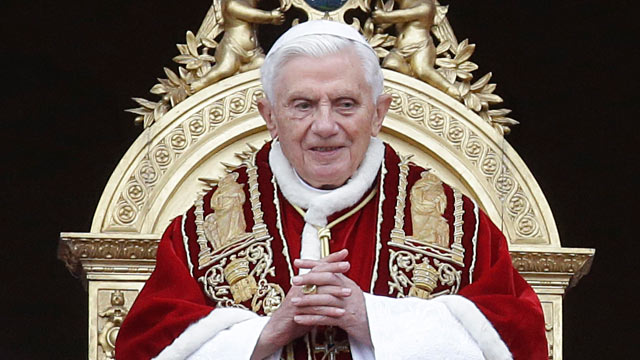 Maybe do us all a favor, speak to Pope Benedict and ask him, maybe if these are ok? Actually, never mind. Screw it, keep peddling your half truths about poverty, climate change, and homosexual marriage. Too bad you don't have any time to proclaim the Gospel, I think the world needs that a lot more than another idiot with a collar extolling the virtues of Karl Marx. Even the Pope can't sever two masters.
Jake the Snake
Editor's Note: For those doubting Jake's position on this topic, I wanted to bring up the following passage which states that some in Corinth were homosexual until they believed. Paul makes it clear that you can't be a believer and an cling to your sin.
Know ye not that the unrighteous shall not inherit the kingdom of God? Be not deceived: neither fornicators, nor idolaters, nor adulterers, nor effeminate, nor abusers of themselves with mankind, Nor thieves, nor covetous, nor drunkards, nor revilers, nor extortioners, shall inherit the kingdom of God. And such were some of you,
1 Corinthians 6: 9-11a