By Chief
2020, the year journalism and humanity officially died. The day was July 7th and Senator Josh Hawley of Missouri sent off a letter to NBA commissioner Adam Silver regarding the words that players would be allowed to wear on their jerseys when the league restarts. Basically, the league is allowing only certain sayings on the jerseys–all of which have some tie to the BLM movement. Hawley was simply inquiring as to why a player couldn't wear a pro law enforcement slogan. Enter complete retard Adrian Wojnarowski. (above photo) "Woj", as he is known throughout the industry, has very close ties to the NBA. I would call him a shill, but to each is own. Well Woj–who is an employee of ESPN (hired right after the major layoffs a few years back btw)–decided to get behind a keyboard and fire off a rapid response!
Woj via his official company (ESPN) email, fired off a 2-word email to the Senator. F**K You. Yes, you read that right, both the response and the email it came from. This is the height of stupidity and from a grown man to boot.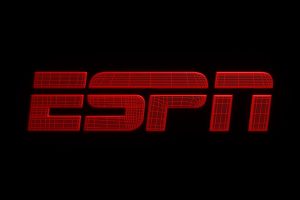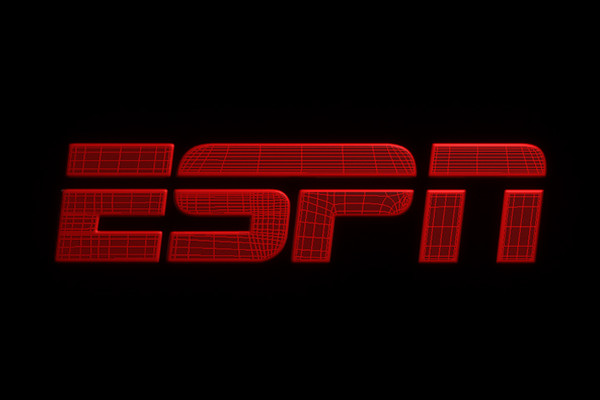 This isn't the first time Woj has gone out of his way to stick up for a sport whose players could probably care less about him, the other time was in the NBA preseason. Prior to a game being played in China, Daryl Morey GM of the Houston Rockets, voiced his support for protestors in Hong Kong who were protesting against their communist government. Woj and a ton of NBA players, coaches, and executives hammered Morey for his remarks, how dare he stick up for the persecuted! Long story short, Woj does his best work on his knees worshipping a fellow man's manhood.
I am calling for his immediate termination for cause! Before you say I am overreacting, remember this same network fired Rush Limbaugh for far lesser violations some time ago. First of all, the violation Woj committed isn't just using foul language to speak to a fellow public official, he did it on a company email platform. By doing the latter, it means that he spoke as a representative of ESPN. I hope HR is grilling him right now but somehow, I doubt anything will happen to him. Why do I say this you ask? Read more below.
So here is a screen shot of the front page of the espn.com website, notice the headline of the article "Senator: NBA limiting social justice messages."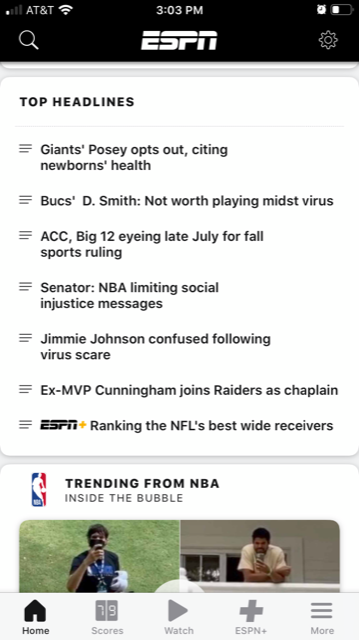 It basically attacks Hawley and is very one sided, and then ESPN slipped this little nugget in toward the end of the article:
In response to the senator's letter, ESPN NBA insider Adrian Wojnarowski replied with a profane email. The senator posted Wojnarowski's reply on his social media account.

"I was disrespectful and I made a regrettable mistake," Wojnarowski said in an apology. "I'm sorry for the way I handled myself and I am reaching out immediately to Senator Hawley to apologize directly. I also need to apologize to my ESPN colleagues because I know my actions were unacceptable and should not reflect on any of them."

ESPN also issued a statement, which said: "This is completely unacceptable behavior and we do not condone it. It is inexcusable for anyone working for ESPN to respond in the way Adrian did to Senator Hawley. We are addressing it directly with Adrian and specifics of those conversations will remain internal."
There you have it folks, all will remain internal, meaning nothing will be done. Woj will keep his job and continue his worship services same time Monday morning. By the way, why is he apologizing to his colleagues? Most, if not, all likely hold the same viewpoint. Let me just make sure I have this straight; NBA, BLM, and China are all perfect, yet the people of Hong Kong, and police are the problem? How many of us would have been terminated instantly for a similar email being fired off? Truth be told I'm not sure how much longer Disney will keep ESPN around. Their parks are still closed, and there have been 0 in the way of sports happening. Oh, and zero movies released over the last several months. Sadly, folks like Woj will always have a job at places like ESPN, as they are nothing other than mindless lemmings; incapable of thinking for themselves. Seriously who fires off an email like that on a company owned email system?
Maybe what Woj needs is a lesson on hypocrisy. As William has pointed out before China, uses slave labor to mine for the rare metals used to make your electric cars, and production for your new iPhone, yet folks like Woj have an issue with folks supporting our police? Huh?

The Chief
Editor's Note: The Chief sent this to me for posting several days ago, but due to work and binge-watching Warrior Nun on Netflix over the weekend, I didn't get around to it promptly.
Oh, Wojnarowski was finally suspended by ESPN for two weeks. Several NBA players, that hate America as much as Colin Kaepernick, have rallied to his defense. Links to related articles appear below:
ESPN suspends NBA reporter Adrian Wojnarowski after profane email to Sen. Hawley: reports
Senator says NBA shouldn't limit its social messages on jerseys
Josh Hawley invites ESPN CEO to talk China, NBA amid clash with sports reporter
ESPN's Adrian Wojnarowski responds to Missouri senator's email: F–k you