By Johnnie Does
One thing that should be known, if you mess with Johnnie Does or any friend of his (Blog Father/wife/child) included; Johnnie is a relentless human being. He has claimed two scalps and after last week, he may be after another. The salsa bar, aka Dos Coyotes (if you're a gringo that means two coyotes) is owned by a man called Bobby Coyote. It was a great place for a bite, a little expensive but it was quality, a favorite by the staff here at Reallyright.com. Even catered the Christmas Party for law firm Dewey, Screw'em, and Howe!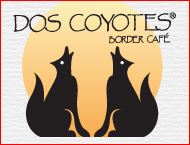 As has been our practice during the Corona craziness, William and I agreed to meet at the salsa bar last week. Our most recent visit was just after the mask requirement was implemented for customers when ordering. In the case of Johnnie Does, he looks better when fully masked and as such I was geared-up. The manager saw us and told William, called him by name btw, to wear a mask. We weren't even near the inside of said establishment!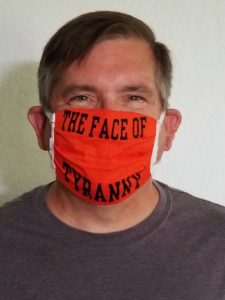 After ordering, we encountered a young lady in the outside patio area mad that she was not allowed in, we will henceforth call her Mrs. Howard Jarvis because she was mad as hell and not going to take it anymore!

It was surreal, William approached the counter first, he has a preferred benefit card, and ordered a salad and soda, $18. He was flummoxed. The price was raised, it was crazy, you could be feeding 2 for that, but my God. The jamoke behind the counter said he would bring it up to his manager….F**k outta here, your manager is a clown who thinks folks outside need to wear a mask!
This is very sad. The salsa bar was once a great establishment, maybe it's a foreshadowing of Trump losing, I am not sure. But my god, make the salsa bar great again. Britney is gone, the other cute girl is gone, the 2 jamokes that run that place stink, like seriously they both have a big fat dump in their pants.
Johnnie didn't feel great afterwards, and William was light in the wallet, so Lowe, Ball'em, and Lynch was called to handle this.
Johnnie Does
Editor's Note: I was rudely booted out of the salsa bar location in south Davis several weeks ago when I was meeting my mother there for lunch. At the time, Yolo county was requiring masks, but Sac county was not. Salsa bar did not offer customers a covering so they could enjoy the food, just treat people like lepers. This was true even when customers claimed that they had medical conditions that prevented the use of masks. Oh, and said location is near Interstate 80, great way to treat the tourists.