MacQue's is a local family owned BBQ joint which recently expanded into Elk Grove, from their humble beginnings in South Sacramento. The joint is located right by a freeway, so it has prime real estate. Being born in the Deep South, I am a big BBQ guy. Frankly I consider BBQ a basic food group. I've previously reviewed two BBQ places on this blog during my employment here, just to remind you, one of which is no longer with us. William said the first lady, and child went and weren't impressed. I figured that was why my reimbursement request was denied for this place…alas here goes.

Ambiance: This place really isn't that big. If memory serves correct, it was a former Mexican restaurant and florist which was reconstituted to be an Arby's/MacQue's, and Golden 1 ATM. It had some nice flare to it, a little homage to BBQ, but not much about their local roots. This was puzzling to me because younger folks have shunned chain places and a growing number of people are willing to pay a little more for a local joint, especially a family owned one! You order at the counter similar to a fast-casual joint, and it was a disorganized mess. 1.2/5
Food: Typical BBQ faire, ham, pork, tri-tip, brisket, chicken, ribs, and homemade links. It reminded me of Dickey's or Side Burn (RIP), because you could order combo's, sandwiches, etc. The sides were consistent with any other BBQ joint. I asked the cashier, who doubled as the owner, what the best thing on the menu was, he stated the "Link Trio." It was priced at $14.99. He claimed the links were all made in house from a special recipe and I could choose 3! I obliged. He said it comes with a chicken Louisiana link, a hot link, and a house made link. When I asked what choice, I got…he responded you want the house made link to be mild or hot…. I ordered hot. He recommended I try the house made kettle chips, and the mac n cheese, I obliged. You pay, take a seat and wait…. wait…. wait…. wait… and guess what? More waiting.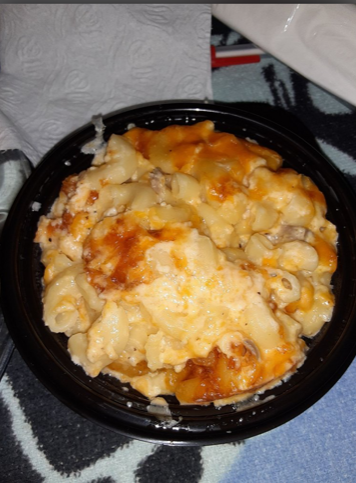 About 20 minutes later the food was out. I figured it has to be good…. nope. The Mac wasn't bad, mostly because, as William said in his review, it was not drowning in cheese. The kettle chips were very stale, like expired 3 weeks ago stale, even though the owner claimed they were being freshly cooked…yikes. But wait it gets worse. The homemade links…. literally trash. They had a vinegar and pasty-like dry taste. Sausage shouldn't taste this way, all three were awful, like I threw away half of it. 0.5/5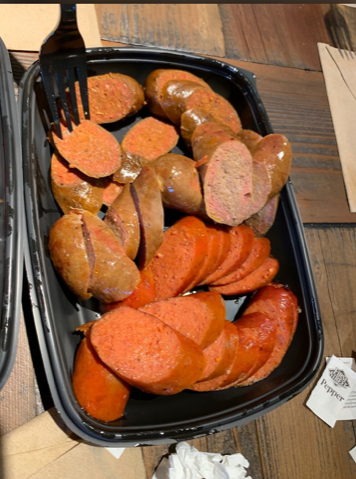 Overall: Yikes, this was horrible. I guess there is a reason it shares a parking lot with an Arby's and a Big Lots, it was awful. Actually, KFC may be the best food in the shopping center which isn't saying much. First get your employees to grab a bag of Kettle Brand Chips, hit 'em with some seasoning and claim they are yours own, at least they would suck a little less. The sausage…woof, drop from menu, it tasted like the rations provided by the government called Soylent Green. Trust me your sausage is just like that movie…straight to DVD. 0.7/5
For a far better use of your money, light it on fire, or flush down nearest toilet.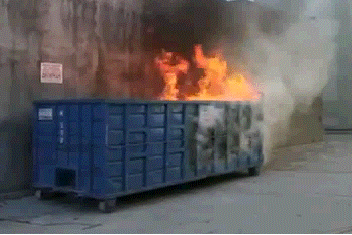 And OMG the waste. I literally filled up a dumpster with all the plastic that came with my meal…. the folks in Davis and Berkeley have never been so triggered.
Johnnie Does