I got two dispatches from the Troll over the weekend. Apparently, he's been watching a pirate feed of Aljazeera on his parent's satellite or visiting the "Dark Web" but he had some interesting news that you may not have heard.
Muslim Brotherhood Communication Intercepted
Urgent…
Live from the command desk at Reallyright.com we have been able to intercept an urgent communication that has far reaching impact on the United States and our way of life. Please take this warning for what it is worth.
Cairo—"The Muslim Brotherhood has officially warned the United States that if they continue to meddle in Syria, Egypt, Libya, Iran, Iraq, and Afghanistan that they will immediately cut off America's supply of 7-11 and Motel 6 managers. If the United States continues to meddle, the sanctions will get progressively worse, as cab drivers will be next. If the situation is not diffused by that time, call center operators will be next starting with: Dell, AT&T, and AOL. Comcast reps will be next."
Folks this is going to get ugly really, really quickly,
May God help us all…..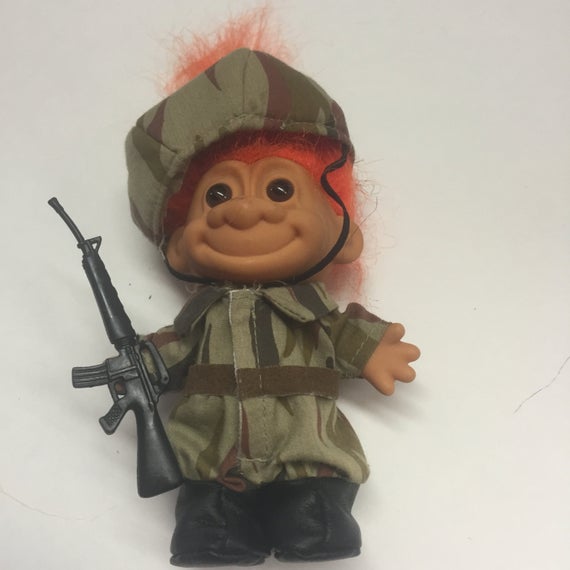 Iowa Primary Update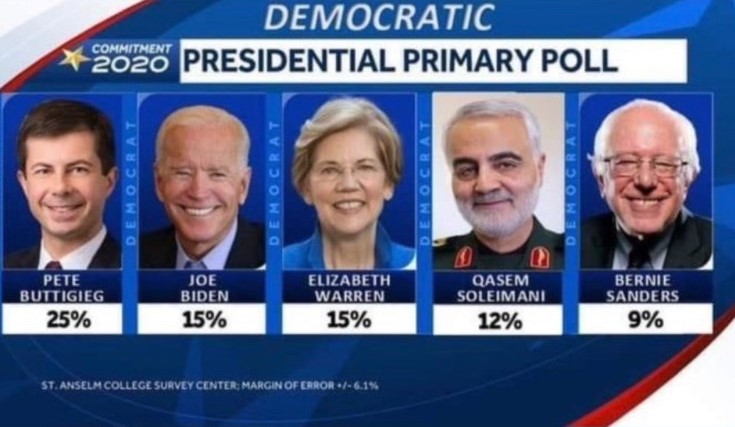 Qasem Soleimani has risen to 12 percent in the most recent Iowa polling commissioned by CNN and NPR. Soleimani is the only remaining candidate in the Democrat field with military experience. He recently got the endorsement of all members of the Broad Squad after they learned that he hates Israel as much as they do. The general also got a huge boost with Democrat voters last week after CNN reports encouraged Democrats to buy American flags to fly them at half-mast in his honor. With Cory Booker out now, look for Soleimani's numbers to climb even higher.
The Troll