Dickey's BBQ is a franchised BBQ concept headquartered in Dallas, Texas. They spend a ton of money advertising on cable calling themselves "real, Texas, BBQ." They had a store in my town….it shut down, re-opened as a Side Burn BBQ, which I aided and abetted in their shut down (RIP). Now they have found a new sucker to re-open the store in the same location! So, without further ado here is the review.
Ambiance: When you walk into the restaurant, they yell out "Welcome to Dickey's." I found this weird because no one was there, sans one lady who ordered a large takeout order of sliders for her office.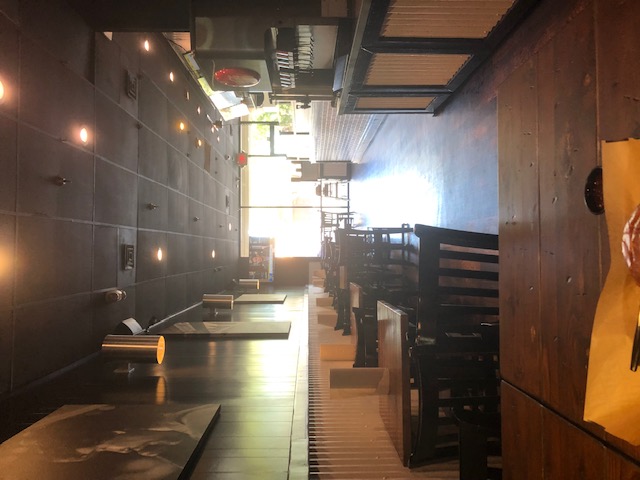 Dickey's, like everyone else, is trying to copy Moe's Southwest Grill concept with the whole "Welcome to____" when anyone walks in, very unoriginal. Anyway, after walking in I saw one guy who was assembling the women's order who was in front of me, the other two workers were just staring at me like I was a co-star in the "Invasion of the body snatchers." I stood their statue like, jaw jutting out in deep thought "maybe it was a union shop and the other two couldn't cut the meat?" Did I interrupt their break at lunchtime? Who knows?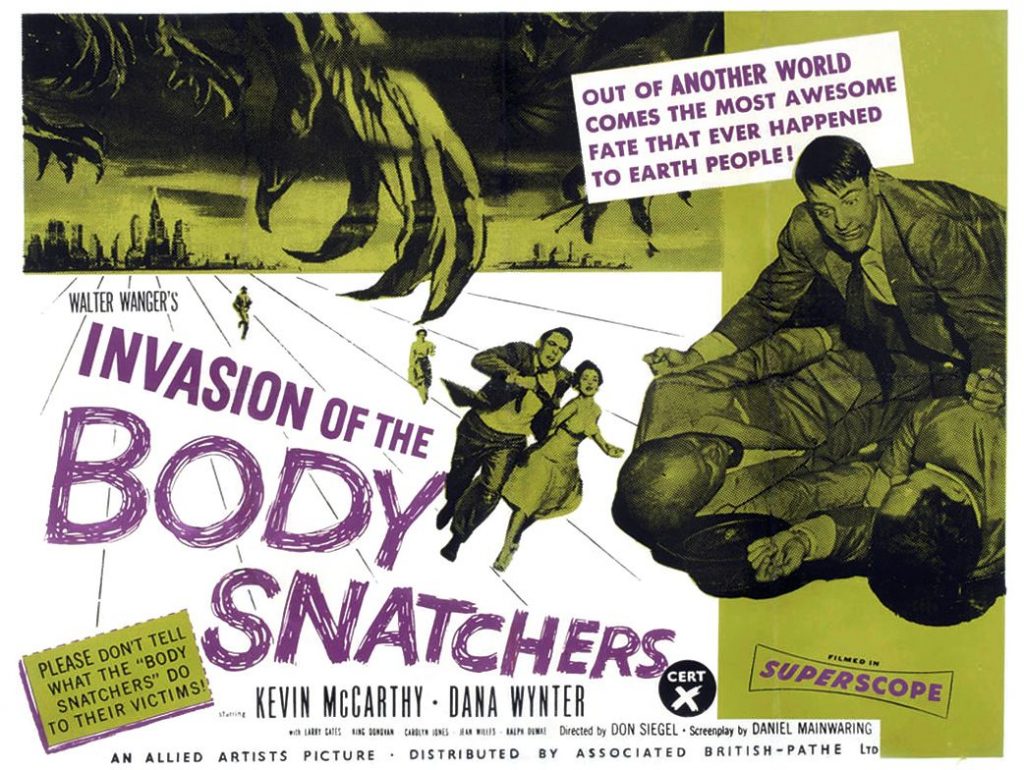 Finally, Micaela asked what I wanted. I guess the union break was over, so I ordered the $3 pulled pork sandwich. 0/5 Literally I have seen a morgue with more ambiance.
Food: They offer BBQ faire like that found pretty much everywhere. The menu was pulled pork, brisket, chicken, ham (wtf??) ribs, spicy cheddar sausage, and polish sausage. They also offer an abundance of BBQ sandwiches like I ordered, as well as side dishes, salads, and baked potatoes. But as far as this being unique to Texas or anything…it stinks. Like literally there is nothing special about this joint. Why would you advertise Texas in California, a state that literally hates everything about Texas, without it somehow being better in flavor, portion, and quality? 1.5/5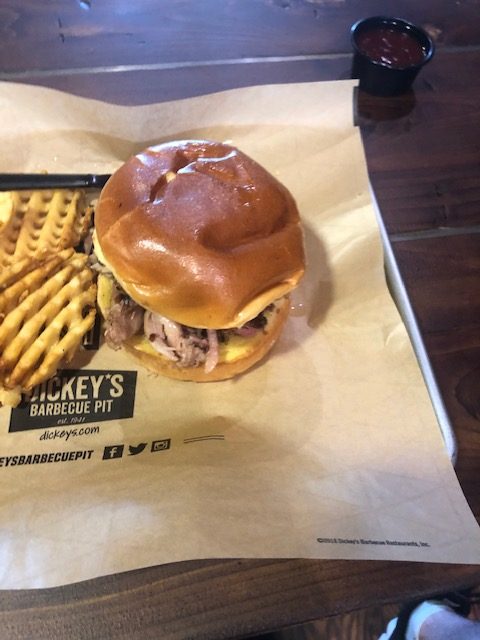 I ordered the pulled pork using my coupon for $3 BBQ sandwich. Knowing this was likely a loss leader, I figured I would help them out and order a side of waffle fries for …. yeah $2.50. WOOF. My pulled pork was pulled from a warmer vat (not a smoker or a warmer) and the girl squeezed all the juice with her gloves. She reassured me this is how it was supposed to be made. I was born in the South and I know BBQ, this girl is either retarded or dumb, frankly you can choose.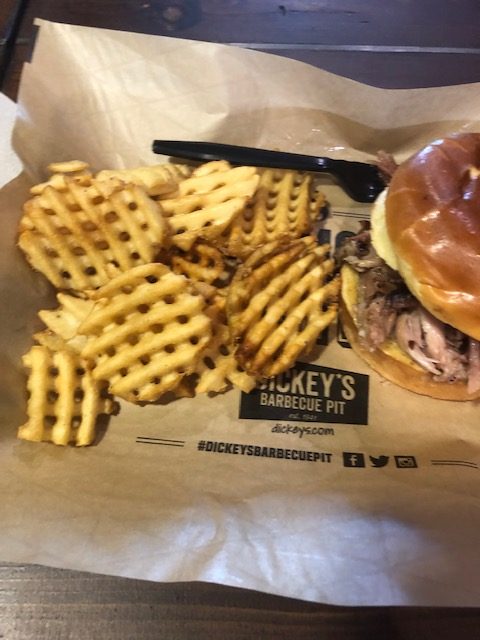 Overall: Here is the kicker. Remember my coupon for the $3 sandwich? The staff didn't honor it. I even showed them the digital coupon on my trusty smartphone. Maybe I am blind, but it would stand to reason when someone gets a digital coupon from corporate that the price would be honored. It wasn't. I was charged the full amount of $6.50 for the sandwich and $2.50 for the side. I paid because, well you cannot fix stupid and I would rather these 3 idiots remain employed rather than collect unemployment. The gal told me she would bring my sandwich and fries out together after my fries were cooked because that way, they were fresh…. bad idea.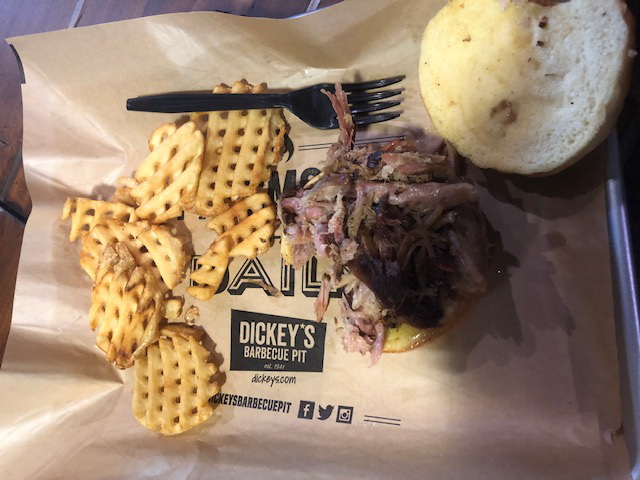 The sandwich was cold and dry, and the fries were cold…weird because they were "fried fresh." The sandwich was somehow worse. It was dryer than dry. Like Mojave Desert dry…I had one bite and a couple of fries. I voiced my disappointment and the crew did not care. I left and when I returned to the office, I had a sleeve of Oreo's for lunch. 0/5

This place stinks, it stinks, it stinks, it stinks. Legit Texas BBQ? Yeah, I guess not. I am certain my pulled pork was bought at the Safeway down the way, no chance they have a smoker in shop. The BBQ sauces they claim are homemade? I saw a delivery of sauces with a national name brands on them…not original, sorry. The shop was empty and it's not hard to see why. The service is god awful and the food is a wild mashup of store-bought microwaved trash. Maybe try being legit and buy a BBQ or a smoker? Southerners everywhere must turn their noses up at this. Microwaved BBQ is what Yankees do!
Once, safely back at the office and stuffed with Oreo cookies, I complained to corporate and soon after, the franchisee called me and asked to have a meeting with me…I suggested maybe somewhere with authentic ethnic food like Taco Bell? He has been begging me to give it another try, and I have declined. He told me they pit smoke their meat every day for several hours, I guess Barney Fife and Col. Klink are minding the smoker? I feel bad for him because the food was bad and his employees stink…almost as bad as the food does. Long and short of it, save your money, because you will either get horrible food, or be overcharged for horrible food.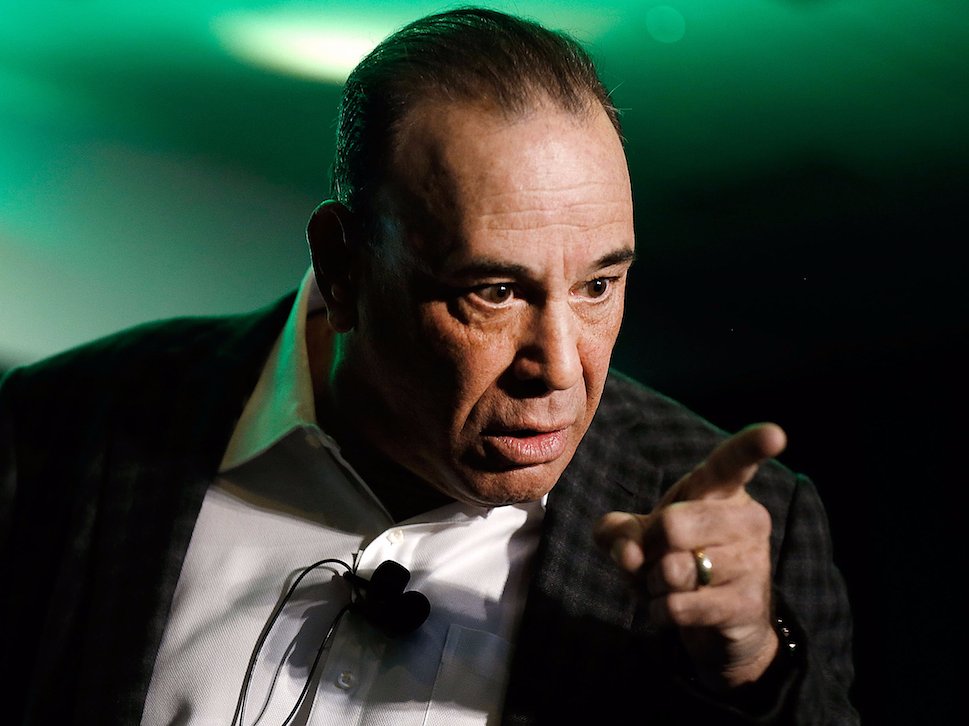 This place stinks….as Jon Taffer would say SHUT IT DOWN!
Johnnie Does