Johnnie is not a big Hawaiian food guy, but he stumbled upon this little joint, L&L Hawaiian Barbecue, right near my office and I figured why not. I've actually been there several times over the past 2 months, so this is an all-encompassing review.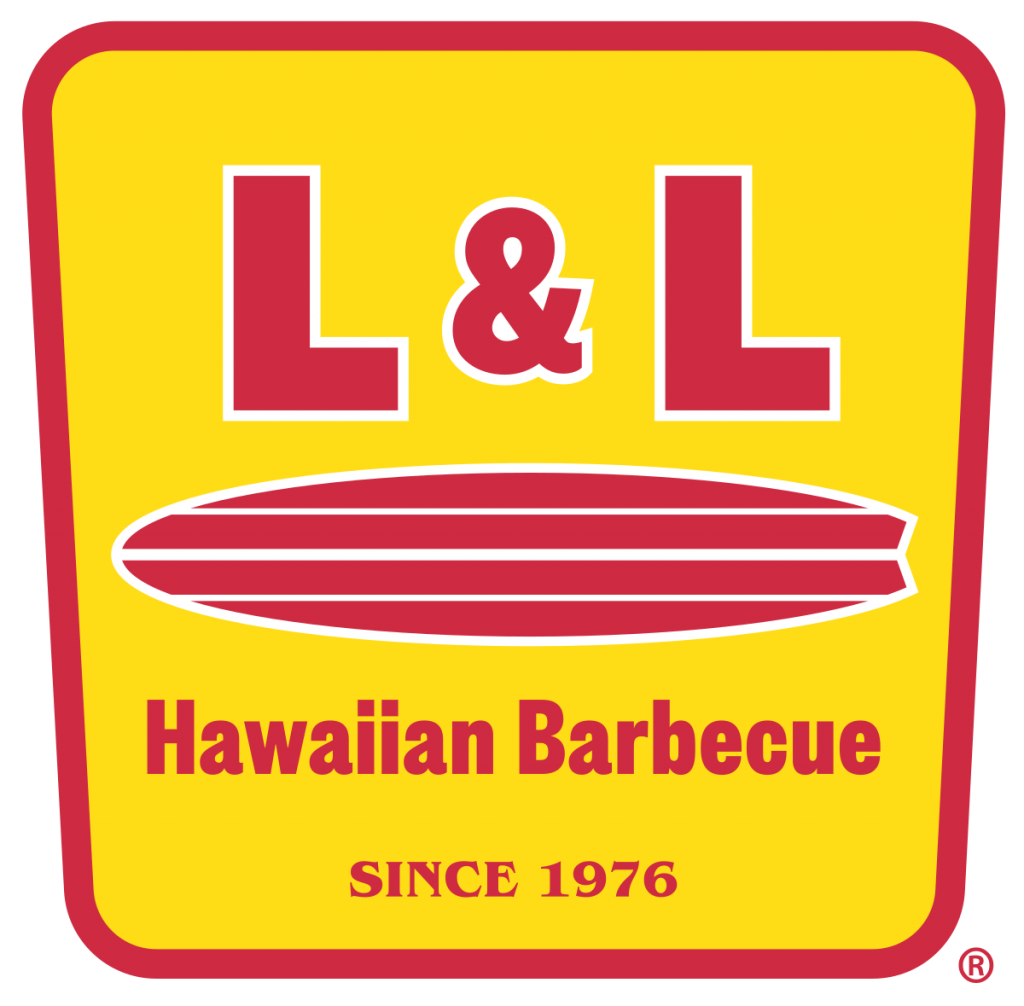 Ambiance: This place is cozy and very small, call it 8-10 booths inside. There is some outdoor seating however since there are several food shops it's kind of a "food court feel" at a local mall outside. You order at the counter and they surprisingly have an extensive menu for a small place. You pay and they give you a numbered receipt and call your number to return to said counter and pick up your order. Being greeted by the counter staff with "aloha" as you walk in is a great touch. 4.25/5
Food: They offer chicken, pork, beef, all cooked Hawaiian style, as well as burgers, Spam, and shrimp/fish. I settled on a "mini" chicken plate. The plate consisted of 3 chicken thighs pounded flat, teriyaki BBQed and served alongside 2 scoops of rice a scoop of their famous macaroni salad, and some green salad. All this for the cost of $6.50 plus tax.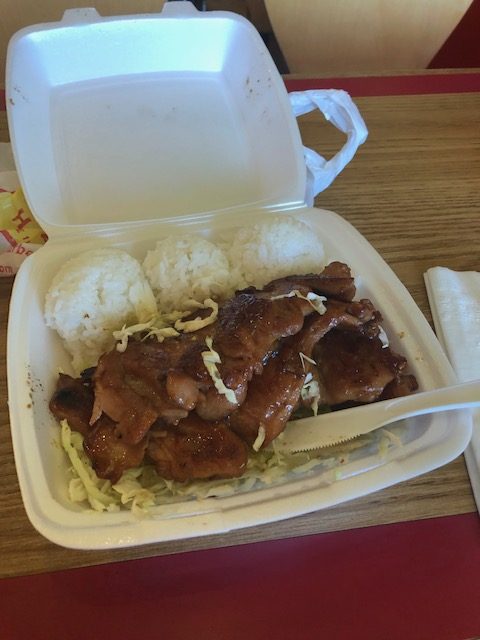 If I were to order a "regular" plate you get bigger scoops of said accompaniments, and 2 additional slabs of chicken costing $8.50. However, for an active 33-year-old, I find the mini plate very much filling. The food was great, wonderful Hawaiian teriyaki chicken, the macaroni was delicious, however, it was like eating an entire pizza calorie-wise I am sure. It was great, everything tasted good and I have even tried other menu items. 4.5/5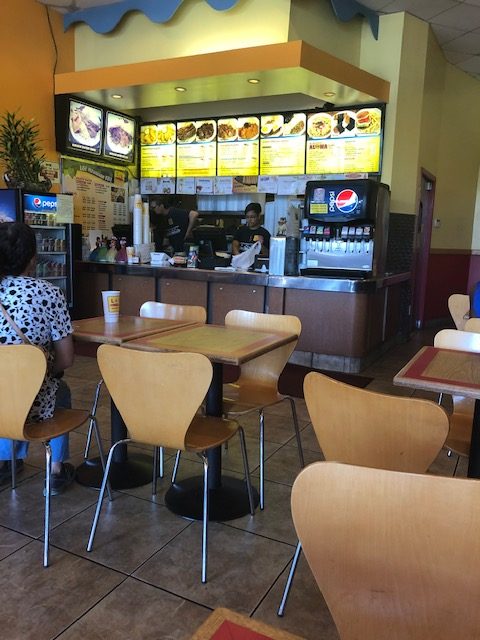 Overall: It is a very small place, they are a franchise nationwide; that being said, the food was amazing. I liked that you could see the kitchen from your seat, and the wait for the food gave an impression of being cooked when you order, not before. Everything was top notch; the photo does not do the food justice as they mistakenly subbed out the mac salad for extra rice…. but still a solid place. So solid Johnnie Does has become a regular and can say the BBQ beef and the burger are solid choices as well. 4.3/5
Johnnie Does