I know what you're thinking, chain restaurant? Has Johnnie gone soft on us? He literally put a store out of business…. rest in peace Side Burn BBQ. However, we saw a commercial for loaded queso fajitas and were intrigued. We found a $5 off coupon in a local newspaper, which conveniently doubles as flooring for a pet's cage! Here is the review.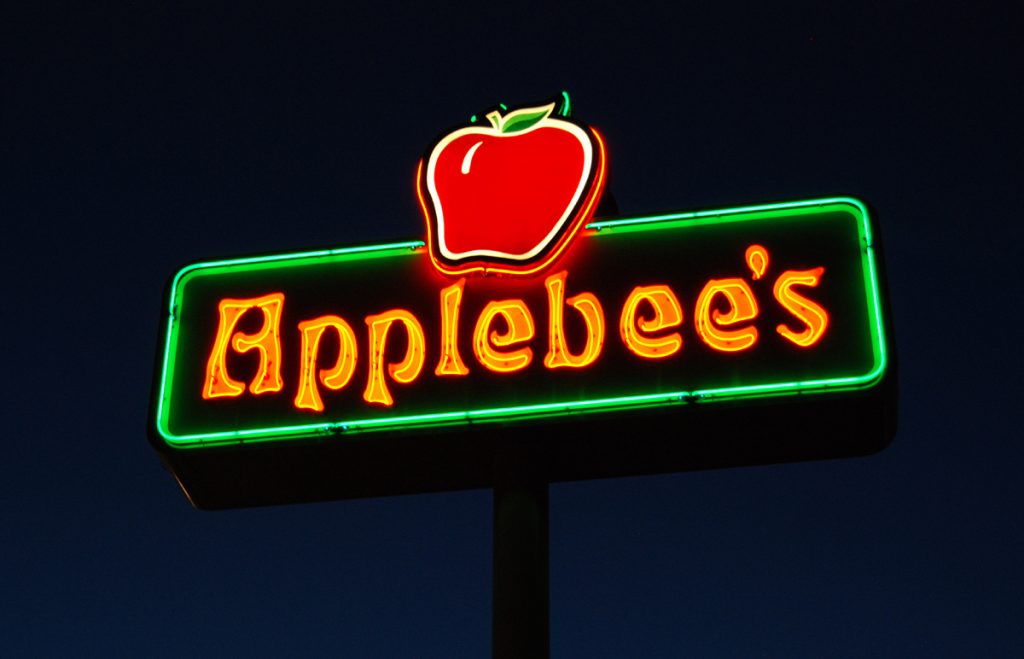 Ambiance: It's a chain so it's hard to quantify it, but no hostess during the height of lunch hour is a bad look. I seated myself at the high-top table near the bar and was predictably ignored by the wait staff and bartender (it's her serving area) for about 15 minutes. They had very loud music blaring on the sound system which didn't make for the greatest experience but at last I was helped. I ordered the loaded queso shrimp fajitas, and a water. The waitress informed me she was also the manager; I respect the hustle and won't downgrade too many points here. Nevertheless, prior to helping me, she was seated at the bar eating lunch…. whoa that's weird! Why are employees eating at the peak time that they should be waiting on customers? Well, like the Col Sanders ad or any hands-on manager you see on T.V., at least she eats the food produced in her kitchen! Generally, the place seemed very disorganized, with patrons approaching any crew member to ask if they could cash them out, or place and order etc. Possibly the worst and making it a lower grade was a crew member (female) bent over to pick up food scraps near the bar revealing, well let's just say the secret is no more, Victoria! 3.2/5 on the ambiance, not bad for a chain, but man they need some work.
Menu: Again, it's a chain so they serve a little bit of everything, burgers, steaks, fish, apps, chicken, it runs the gamut. After finally placing my order, I'm waiting about 10 minutes to score the fajitas. I'm hoping they were worth it. They came out of the kitchen piping hot very similar to a Chevy's. They did not disappoint!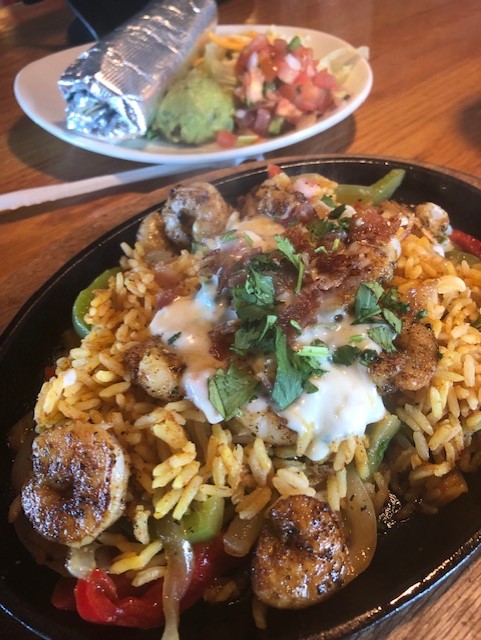 A large sizzling plate with Spanish rice, peppers, onions, a bunch of shrimp, cilantro and a separate plate with 3 tortillas (not enough) pico de gallo, and cheese, accompanied by some guacamole that Johnnie is heavily allergic to, and asked to BE LEFT OFF!!!!! However, this was awesome! I felt it was a very good deal at $11 after the coupon, but its normally $16 and for lunch that hits a high price point, again understanding it's a franchise store and increased labor costs, I'd say it's a solid 4.2/5
Overall: Again it's a chain, so it is what it is, I don't know if I would take a date their but it's a decent place, and at the end of the day it's like any other place; you know what you're getting and that is saying something. It has its flaws, but at least they don't season with Franks Red Hot. 3.7/5. I got my check paid and handed over said coupon. It took about 10 minutes to get a manager to override the system to accept it, so it was like paying with EBT at a local store for food…. oh well.
Johnnie Does