Photo above Heyzel Obando with husband Tony Joiner
Folks The Chief has no reservations about calling you out when you harm your squaw. Sadly today is such a day.
Happy Sunday, I guess. I was greeted with a reader email saying the University of Florida was back in the news, as former Safety (didn't keep her safe) Tony Joiner was arrested for the murder of his wife today.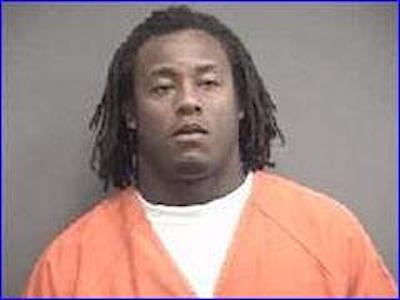 Joiner played at Florida from 2004-2007. He was captain of the team that featured Aaron Hernandez. Joiner, I guess you could call him alumni, is charged with the death of his wife; who died…guess this, in 2016! In addition, it wasn't until 2 months after her death the police ruled it a homicide…I guess some things take longer in Florida since they cancelled CSI Miami. Then again, this state tried to cry voter fraud regarding "hanging chads" and other shenanigans. He murdered her on Valentine's Day; a day most couples are looking to celebrate as one, not looking to be killed by someone.
Joiner, who won a national championship at Florida and was a distinguished member, made a fatal mistake! When you're a disciple of now deceased (thank god) piece of human excrement Aaron Hernandez, you need to clean the scene of the crime! Have a fall guy! Did you learn nothing at Florida?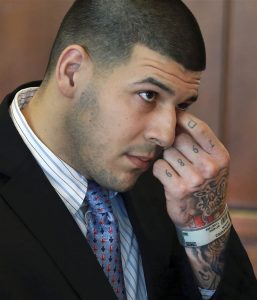 Joiner was a standout safety for the Gators from 2004-07 under former head coach Urban Meyer. He served as a team captain during his senior season.


Joiner is the second player from the 2007 Gators team to be charged with murder, following Aaron Hernandez's conviction.

Former Florida Gators football star Tony Joiner charged with murdering wife
I understand you likely never found the inside of a classroom there but still, be a good disciple! Maybe you missed a chapter in the book, but now you're caught. When reached for comment, Joiner said "dindu nuffin" so I guess let's release him. I hear nothing from Black Lives Matter on this…so I guess his wife (who is black by the way) didn't matter either? You are literal scum Joiner; your mug shot proves it. Don't drop the soap, you worthless scum! Real men don't kill women.
However, congrats on finding a new daddy in jail, trust me it'll happen. I hope you like jailhouse oatmeal, and if you're, lucky you can get some food from the commissary. Depending on the jail you may even have an ocean view. No word yet on whether you are kicked out of Aaron Hernandez church, but I guarantee Urban "Oscar" Meyer your former coach is disappointed you didn't learn what he taught you.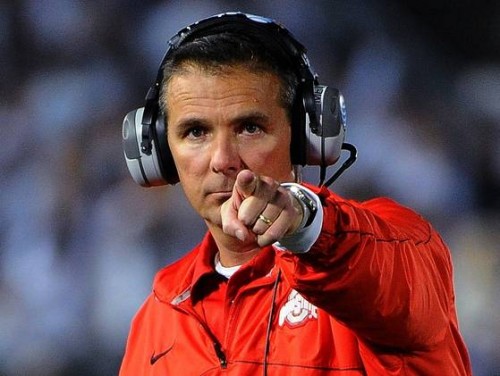 Urban Meyer can roast in Hell too….
The Chief