Recently, I found myself at a chain restaurant called Firehouse Subs. I have visited this location twice, both unannounced. Here is my full report and experience.
The Firehouse Subs location that I visited was on Truxel Road in north Sacramento County. Upon walking in, a crew leader or watchperson calls out "12, 10…3..2..1"…..and every employee yells "Welcome to Firehouse." This greeting is a copycat of Moe's Southwest Restaurant. Frankly it is too much; especially since it's called out each time someone walks in. When you dine at a chain restaurant and this kind of racket is breaking out every few minutes or someone is having a birthday and the siren goes off every ten minutes, its overkill. Stop copying the concept…. find something new.
Once you enter the place, you'll notice that the décor is awesome. It's all firehouse and emergency service: photos and gear like hoses and ladders. It looks like a firehouse!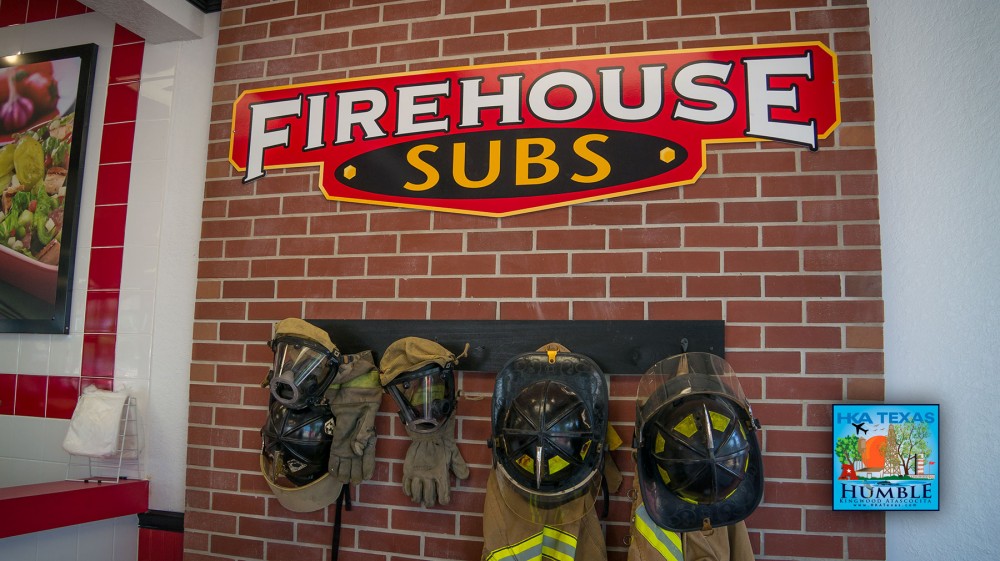 Also donning the walls were copies of checks donated to the local firefighters and county sheriff departments; really nice touch. The employees were all gracious and dressed in shirts giving credit to their favorite sub…. pretty cool if you ask me. For the ambiance, décor etc. solid 4/5, just change the welcome to firehouse thing.
The menu board is semi-intimidating because some of the sandwiches have a firehouse/exotic name. Just to name a couple: Hook & Ladder, Engineer, and Firehouse Hero. Other subs have a standard/traditional name like turkey, bacon ranch, or meatball. The sub's veggies can all be modified; you can even add/subtract things for no additional charge, unlike Togo's or Subway where there is a fee.
All subs are served hot on toasted bread and warmed meat via a steamer but can also be ordered cold. The subs come in small 4", medium 6", and large 8" size, I ordered the medium both times and was satisfied. On my first visit, I ordered the Hook and Ladder which is turkey, ham, and Monterey jack cheese, which I was told comes "fully involved" meaning I get a pickle on the side in addition to my sandwich…nice touch.
You order, swipe, and take a seat, and your food is brought out to you in a neat little firehouse basket.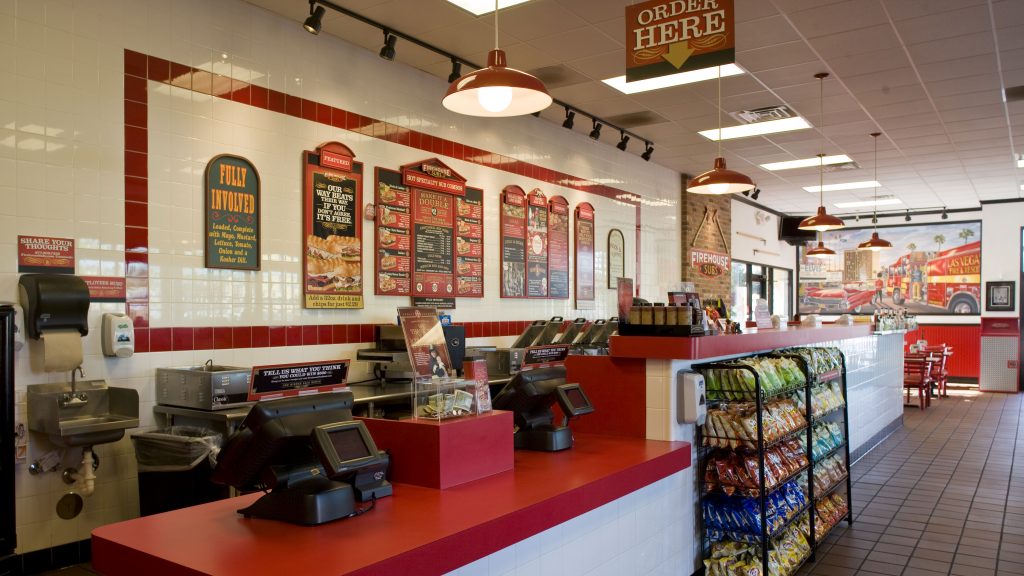 I devoured my sandwich, it never stood a chance. The sandwich was perfectly cooked, and the perfect temperature…..again, it never stood a chance. I found the warm bun and meat paired with cool veggies and mayo was right on point. The other visit I ordered the Firehouse Cajun Chicken which was cut chicken, cooked with Cajun spices, on a sub with hot peppers, onions and homemade Cajun mustard…..WOW, I loved it!!!!! 5/5 no question asked. Firehouse also offers soups, chili, chips, and soda, like most other sandwich places, I have yet to try the signature chili. There is also a hot sauce bar with roughly 30 hot sauce bottles all ranked 1-10, great touch. I tried several, came away impressed!
As far as price goes, the medium size subs are $8.99 which after tax puts you right around $10 which is the sweet spot for lunch. The price is a little more than a cheap Subway but less than a Togo's and the flavor makes it very worthwhile. They offer a daily special like every other chain, have a rewards club, and have seasonal specials like the Cajun chicken sub for $5.55. 5/5 on price, very affordable and great value.
Overall solid 14/15
Bloggers note: On the 2nd trip to Firehouse, the regional manager from corporate was there, and I have to say it was a fairly awkward visit with him there. It was too bad really. I get it it's a franchised operation and quality assurance must be made; however, this guy looked like Chuck "The Shermanator" Sherman from American Pie.
It was awkward. He did the strangest stuff during the lunch rush like pulling the ice dispenser in front the soda machine, taking photos and storing it on his iPad, or grabbing and squeezing every bag of chips…really weird. Firehouse needs to clean this up…. other than that, I love the place.
Yardhouse is next….