A decade or so ago, it was fashionable to ask, "What would Jesus do?" Many people would walk around with little bracelets with the initials WWJD on their wrist. Today I would like to point out that the Bible talks about walls too. In fact Jesus himself addressed the issue directly:
"Very truly I tell you Pharisees, anyone who does not enter the sheep pen by the gate, but climbs in by some other way, is a thief and a robber. The one who enters by the gate is the shepherd of the sheep. The gatekeeper opens the gate for him, and the sheep listen to his voice. He calls his own sheep by name and leads them out. When he has brought out all his own, he goes on ahead of them, and his sheep follow him because they know his voice. But they will never follow a stranger; in fact, they will run away from him because they do not recognize a stranger's voice." Jesus used this figure of speech, but the Pharisees did not understand what he was telling them. Therefore Jesus said again, "Very truly I tell you, I am the gate for the sheep. All who have come before me are thieves and robbers, but the sheep have not listened to them. I am the gate; whoever enters through me will be saved. They will come in and go out, and find pasture. The thief comes only to steal and kill and destroy; I have come that they may have life, and have it to the full. "I am the good shepherd. The good shepherd lays down his life for the sheep.
John 10:1-11 (emphasis added)
This ladies and gents is Trump's argument for the wall, enter thru the gate and be welcome, hop the fence and you are lawbreakers come to kill American citizens, steal from American taxpayers, and destroy the American way of life.
Please note that the Pharisees (for our purposes substitute Liberals or Democrats) don't understand what they were being told.
Case in point, I mentioned the stunt the other day when people hopped the wall at Nancy Pelosi's house and claimed to seek refuge as they were from Guatemala. I said that I thought it was funny and a clever way to illustrate the hypocrisy that a wall is OK from rich Democrats like her but giving the same protection to the American people is immoral?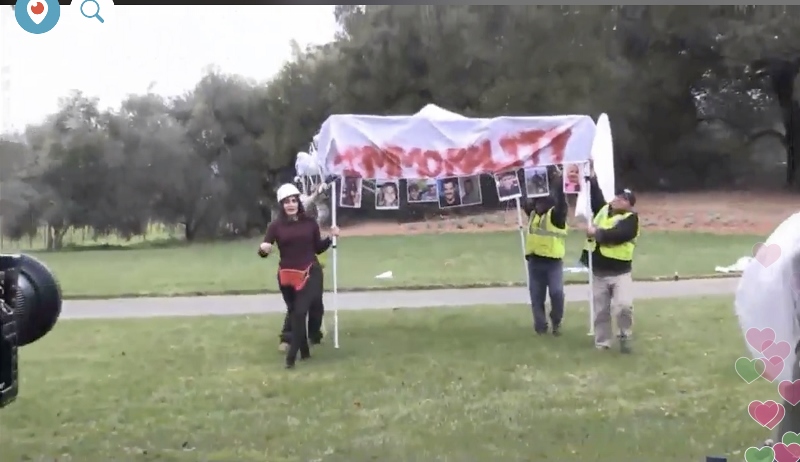 Activists Jump Nancy Pelosi's Mansion Wall With Illegal Immigrants, Demand Entry To Her Home
My coworker, thought it was wrong for anyone to hop the fence around her house but he saw no connection to the border wall dispute. I explained it to him and he still didn't understand. Ironically, he said they should enter by the gate if they want in. No wonder Jesus said things like, "for those that have ears let them hear."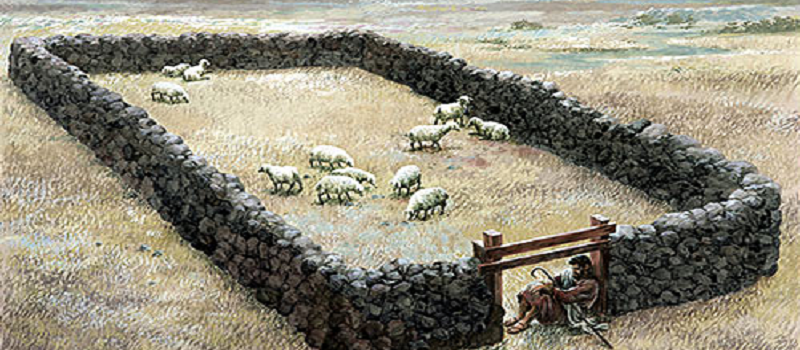 The Bible also has much to say about respecting boundaries and property lines and specifically calls it a sin to tamper with such. Also the Bible is very committed to the principle that the foreigner is expected to follow the religious and civil laws of Israel when they are within its borders including honoring the labor and Sabbath laws. In fact this like treatment of citizen and sojourner is part of the Western (Christian) basis for equal protection under the law, not that anyone in a government school would ever acknowledge this fact.
So if Trump is on Jesus' side, where does that leave Pelosi, Schumer, et al? Why with the liars, murders, and thieves. If you have any doubt just look at their views on abortion. No wonder the Democrats are screaming like demons; they work with them.