Typically, I will only go to political events that feature candidates that I am inclined to support. I don't recall ever driving two hours just to go see someone that I totally disagree with; let alone get there so early that I'm on the front row. But this doesn't seem to be a barrier to the intrepid Just Us Brothers.
They were spotted paying homage to Conservative icon, Jeb Bush. I guess what happens in Reno, stays in Reno…most of the time anyway.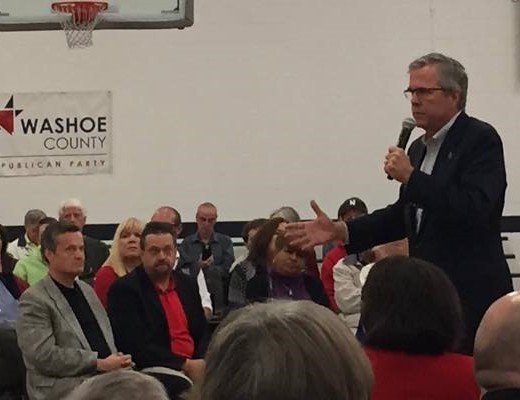 By the way, how was Karen England?