Yes, you read that correctly. In the home county of the world headquarters of ReallyRight.com, we still have around 145,000 ballots to process and count. You may be asking/wondering about the size of the county we live in, feel free to look it up. According to Wikipedia, the population is around 1.6 million people. Compare that to Los Angeles or San Diego that are far larger…. oh yeah, those counties are basically done counting! Seriously look it up. Los Angeles has about 25k and San Diego around 11k. Upon further review our home county has the most outstanding ballots by far! Coming in a distant second is Placer County, with 82k. Every other county has no more than 35k with many having only several thousand to count.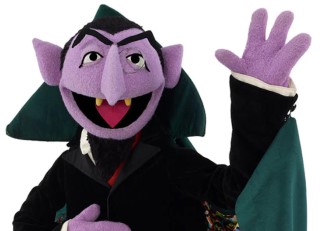 Y tho?
Well, it is hard to explain; actually, I really cannot. Our home county, and I will defer to the Blog Father for additional commentary, is mostly 100% urban/big city. Between Sac City, Elk Grove, Folsom, Rancho Cordova, Unincorporated Sac, Citrus Heights, Fair Oaks, etc. there are very few residents living in rural areas. Keep in mind that the cities I mentioned above basically all bleed into one another, in essence making it one giant metroplex. The outlying areas of; Wilton, Galt, Herald, Rancho Murietta and Rio Linda make up a rounding error is terms of total population. It makes no sense that counting would be taking this long, especially in the capital city of California.
What can be done about it?
Well, nothing really. The CAGOP contributed to the problem by putting out their own unsanctioned vote drop boxes 1 cycle ago. So good luck overturning all this mail in madness. When the state decided to mail everyone a ballot years ago this will be the new normal, we will have "election month" rather than election day. This is madness! But apparently only those who don't affiliate with the GOP out here anymore seem to care. Sad!
A simple solution
We won't be getting rid of the "top two" or "vote by mail" likely ever. So here is a workable way to do this. The ballots go out 1 month in advance but put a deadline on when it can be mailed in, I would advise 1 week prior to election day. This gives the local elections office plenty of time to receive, verify, and count the incoming ballots. Convert these "voting centers" into vote and transport ballot centers. Make it so if I drop my ballot off at EG Library it is picked up, delivered to the election office and therefore processed and counted same day, the earlier the better. This process should occur many times on election day. The goal needs to be getting all ballots processed and counted asap.
While my solution may not be the easiest it's the best moving forward in terms of election integrity. I find it hard to believe here in Sac County we still have that many outstanding ballots when our election happened 3 weeks ago. This is the reason most on the fringes of society claim voter fraud. The longer this process drags out and the more and more ballots showing up in the mail after election ends gives these people more fuel for the fire.
Once more for the folks in the back
Ballots out 1 month early
As they are returned the are immediately counted and verified
Stop accepting mail ballots after about a week prior to election
Continue to verify, and count
On days after mail deadline, vote centers will collect and immediately transfer the ballots to election office
Results will update in 30-minute intervals election night, and a count of all uncounted ballots will be provided.
Simple.
The Chief