Yep, it looks that way. While I don't normally get sucked into things that look like conspiracy theories, I did check this one out and its weird to say the least.
Did you know that the Monkey Pox outbreak was predicted last year? Oh, and it was slated to begin on May 15, 2022!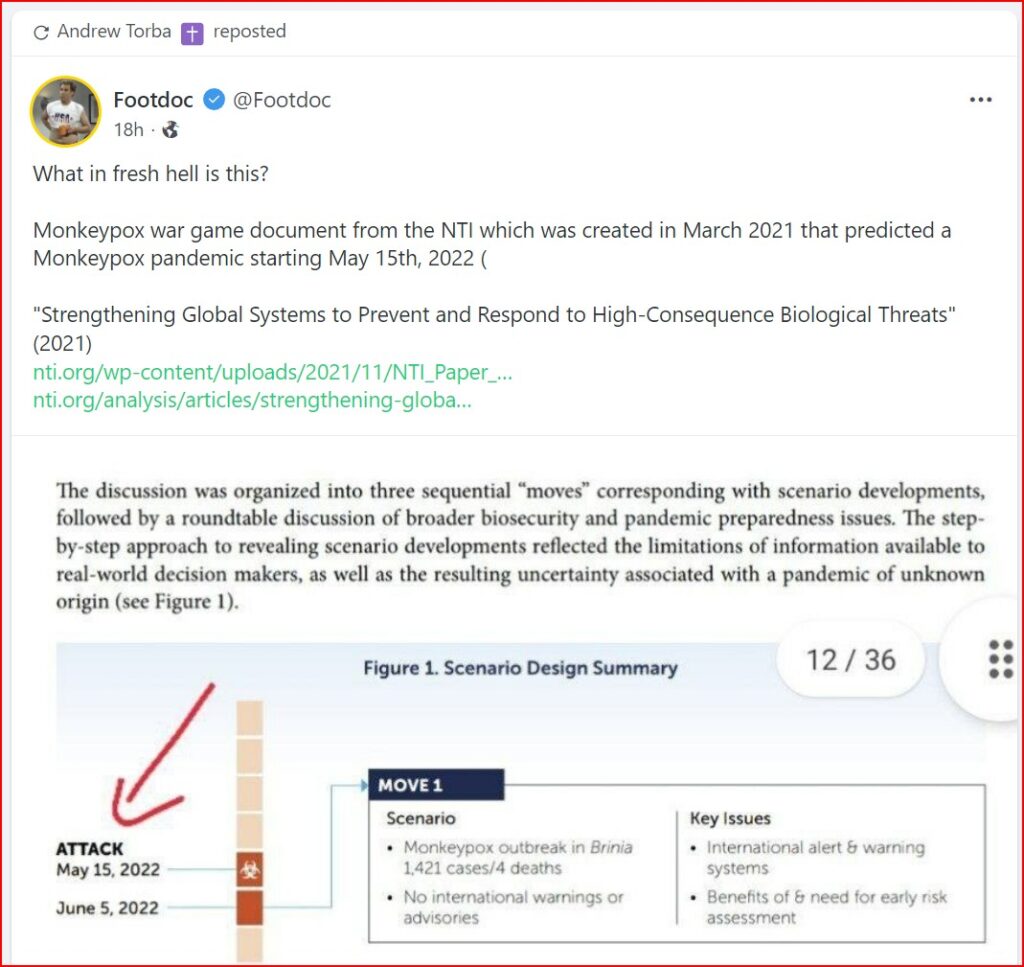 What do you do with such a thing? Obviously check it out. So, I did, and it seems legit.
In March 2021, NTI partnered with the Munich Security Conference to conduct a tabletop exercise on reducing high-consequence biological threats. The exercise examined gaps in national and international biosecurity and pandemic preparedness architectures—exploring opportunities to improve prevention and response capabilities for high-consequence biological events. Participants included 19 senior leaders and experts from across Africa, the Americas, Asia, and Europe with decades of combined experience in public health, biotechnology industry, international security, and philanthropy.

This report, Strengthening Global Systems to Prevent and Respond to High-Consequence Biological Threats: Results from the 2021 Tabletop Exercise Conducted in Partnership with the Munich Security Conference, written by Jaime M. Yassif, Ph.D., Kevin P. O'Prey, Ph.D., and Christopher R. Isaac, M.Sc., summarizes key findings from the exercise and offers actionable recommendations for the international community.

Strengthening Global Systems to Prevent and Respond to High-Consequence Biological Threats
So, what was the tabletop game these guys played? Yep, Monkey Pox outbreak beginning May 15, 2022. Move 1 per their graphic is 1,421 cases and 4 deaths by June 5, 2022. Oh, and it gets much worse from there. Oh, per their scenario, said Monkey Pox is a bioweapon engineered to resist traditional treatments.
So, is this a hoax, a coincidence, or a glimpse behind the curtain? I'll let you decide but please know that Google indicates the website is legitimate. I went to Archive.org and looked up said post about the Monkey Pox and its not backdated. Google—which owns Archive.org—backed-up the post on November 24, 2021. Here's the URL for the archived page.
Below is page 12 of the 36-page PDF linked in the quotation above.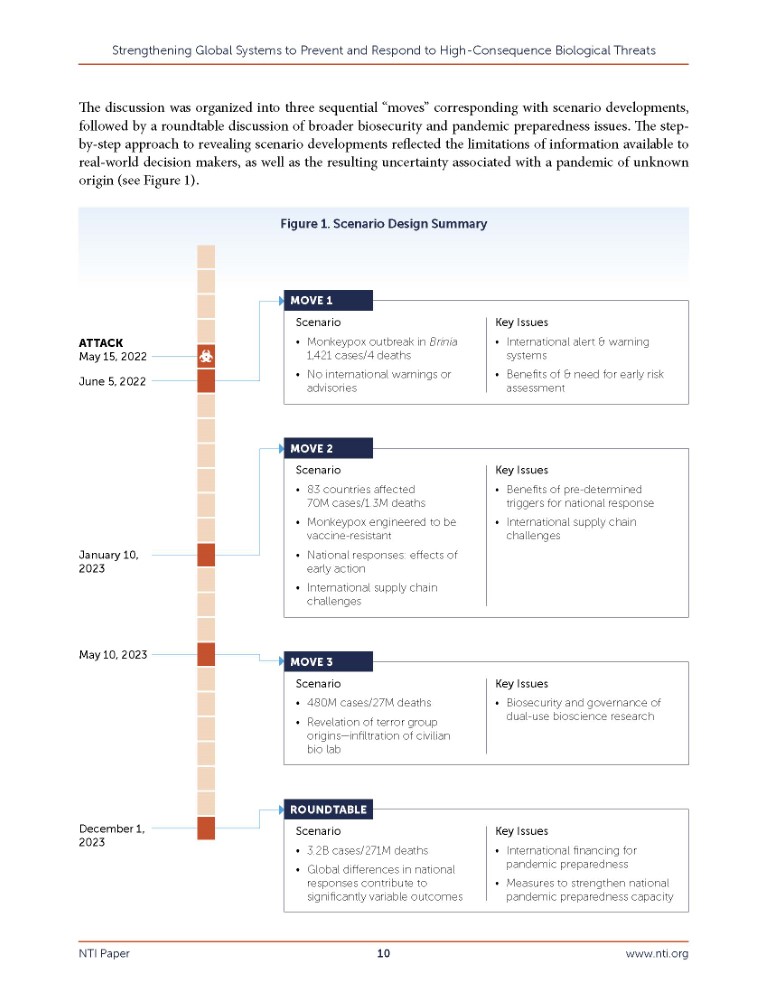 I'll leave this as; we report, you decide.