I knew something was up when the Raiders were 3-2, no way that could last. They had no troublemakers on their team, everyone knows choir boys don't win in the league. I had figured Saint Jon Gruden the Martyr had died for our sins, kind of like Good Friday Part 2 Electric Boogaloo. But just like our Savior, the Raiders rose again on the 7th day, winning their next two games.
Hope springs eternal if you are a Raider fan. We have documented in this space before that every Raider fan is either; on their second wife, defaulting on their second mortgage, or "between jobs." However, they can all find solace in one thing, losing at life.
Check out the rough couple days the fan base had. First you have Henry Ruggs III who decided after being a .16 that driving a Corvette 156 miles per hour, with a loaded gun in the seat was a smart idea and a female passenger (who Ruggs calls "His Baby Momma" in the front seat. That wasn't the stupidest thing Ruggs did that night, he rear-ended a stopped vehicle, killing that car's occupant. It gets better if you are a fan of this upstanding team, Ruggs swore at the police, and when at the hospital attempted to pull the IV out of his arm. Rumor has it, water was not a strong enough "proof" for him. To prove the University of Alabama education system is top notch, his defense about the women dying at the scene is "The fire department didn't get their quick enough."
"Firemen did not attempt to extinguish the fire at Ms. Tintor's vehicle for approximately 20 minutes at which time the entire vehicle was engulfed in flames," defense attorneys David Chesnoff and Richard Schonfeld said in a Wednesday court filing that does not identify their witness.
Good luck with that Mr. Ruggs, I bet the judge and the jury will be impressed.  I am sure you remember that night like it was yesterday since you were the only one thinking clearly that evening.  A word about the high speed he was traveling, anyone think the "baby momma" traveled at least that fast to a divorce lawyer the next morning?  The speed should not be a surprise to Raider fans as most players tend to run that fast to try to get away from your team.
Already facing felony DUI resulting in death and reckless driving charges, Ruggs was also hit on Wednesday with additional felony DUI and reckless driving charges and a misdemeanor charge for possession of a firearm while intoxicated. The additional charges would mean additional prison time for Ruggs if convicted.
Oh yeah, I know who the Clark County State Pen team is picking first for the annual cons vs guards game!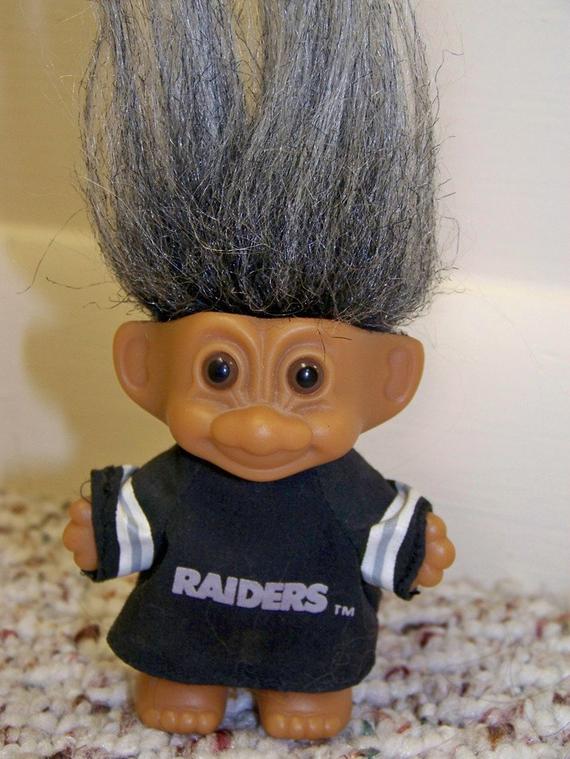 Ruggs III set the bar pretty high even by Raider standards, but he was somehow outdone by fellow Raider player and first round pick Damon Arnette.  He gives Ruggs a run for his money in the "who has an IQ closer to double digits" competition.
The Las Vegas Raiders have waived second-year cornerback Damon Arnette, a first-round pick in 2020, after video surfaced this weekend of Arnette making death threats while brandishing firearms.

Arnette, 25, had been on injured reserve since Oct. 9. He is also facing lawsuits stemming from a Las Vegas car accident last October.
Smart, no one has ever turned over video footage of a deranged human making death threats over to the police before. What a trash bag human being Arnette is.
"There have been a series of bad decisions over the last year or so, but we can't stand, we cannot stand for the video of Damon with a gun, threatening to take a life. The content was unacceptable, contrary to our values and our owner Mark Davis has been very clear and very consistent that this is not how we will conduct ourselves in this community. The bottom line — the Raiders will not tolerate this type of behavior."
Pretty bad when even the Raiders a team known for trash bag fans and trash bag players won't tolerate your BS anymore. Even worse when you find out the owner is known for using the statement "Just win Baby."
Mayock added that he had talked with Arnette, his father and others in his life and "from my perspective, he's a very talented young man with a good heart. He cleans up his life, I know he can make a living in the NFL. But not now, with the Raiders."
"If he cleans up his life" big IF there buddy.
Mayock acknowledged there was "significant concern" over Arnette's character coming out of college, but the Raiders felt they could help him on and off the field and knew the Ohio State coaching staff well enough to trust its advice and take on Arnette.

"At the time, we thought it was an acceptable risk … after doing more homework on Arnette than anybody we've done in the years I've been here. And obviously, we missed, and that is 100% on me."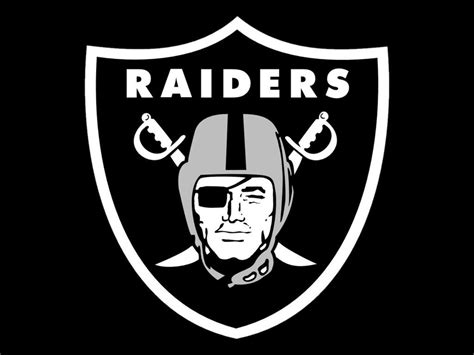 "Character concerns" that is how you sum up most draft picks this franchise makes. The GM did more research than anybody, and they missed. Yeah big shocker there. Mayock whom the Raiders hired, on NFL network has a claim to fame as a draft guru…. seems like he is really bad at his job. Arnette was a highly rated as a player in high School and recruited to Ohio State by known scumbag and friend of the blog Urban Meyer. Yeah, there is that name again.
So, there you have it, the Raiders got rid of these two players and it sounds as if Ruggs will be spending time in jail, and Arnette may be "just visiting" but I heard Burt Reynolds and Adam Sandler want to shoot a new version of the Longest Yard.
Troll
PS dumb Raider fans, everyone knows a team with zero choirboys ends up losing sport games.  But oh well, add these two to the Raiders Hall of Fame.