Loyal readers I'm late on this one, but as you know, I'm a card-carrying Oakland…eh Vegas Raider Nation hater so I have to weigh in. Jon Gruden aka the Messiah of Aaron Park's loser squad was "axed to resign" circa 10 days ago. Yes, during the middle of the season, he got caught up in a scandal involving the Washington Football Team…. yeah, that's a real name.
Gruden apparently sent quite a few emails when he was out of work to his former GM friend Bruce Allen, the President of the "Football Team." These emails were uncovered during an investigation of "Football Team's" owner Daniel Snyder. Snyder is a dirt bag accused of all kinds of stuff, but this blog doesn't focus on him.
Gruden was the collateral damage. This was because in said emails he called NFLPA (Players Association) leader Demaurice Smith a racially tinged name. He basically said Smith had large lips and was taken maybe out of context. Smith was about to be removed as player association leader, so these emails had to drop. This saved Smith's career, as he has been a do-nothing bozo as player association leader.
However more came out; Gruden basically went after every single protected class. He went after trans people (Caitlyn/Bruce Jenner), gay people (Michael Sam) woman, and Jews. I understand the language he used flowed freely at one point to describe people, trust me, I played football at an all-guys high school, that language was used daily. Not just by players, it was coaches, teachers, and administrators too. But it's not 2004 anymore. This gets you fired, it's not just Cancel Culture. Gruden went after every single protected class.
Here are the actual words; mind you it wasn't one email it was a bunch.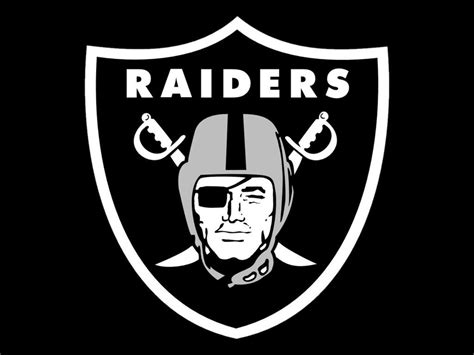 What did Jon Gruden say in emails?
Gruden used racist, sexist, homophobic and transophobic language in the emails, which the Times reports dated from 2010 through 2018, before Gruden was hired by the Raiders for his second stint with the team. Per the Times, he often called NFL commissioner Roger Goodell a "f—t" and a "clueless anti football p—y." He also used homophobic slurs to describe NFL owners, coaches and reporters who cover the league.

Gruden also reportedly exchanged emails with Allen and others that included photos of women wearing only bikini bottoms. One photo reportedly included two Washington Football Team cheerleaders. Per the Times, Gruden and Allen also sometimes included Ed Droste, the co-founder of Hooters; Jim McVay, an executive who has run the Outback Bowl; and Nick Reader, the founder of PDQ Restaurants, in the emails.

Per the Times, Droste in 2017 shared a sexist meme of a woman refereeing in the NFL, with Gruden replying, "Nice job roger."

Gruden also criticized larger issues that surfaced in or otherwise had platforms of discussion in the league. For example, he reportedly criticized former President Barack Obama during his 2012 reelection campaign and called then-vice president Joe Biden a "nervous clueless p—y." Gruden reportedly also denounced the league for attempting to reduce concussions, adding that Eric Reid — who demonstrated during the playing of the national anthem as a form of protest against police brutality — should be fired.

Raiders coach Jon Gruden admits he insulted Roger Goodell in 2011 emails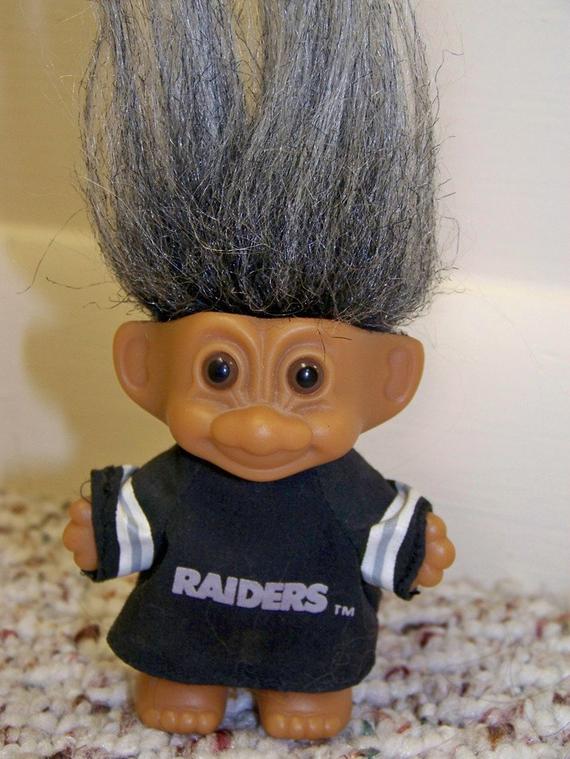 In 2015, Gruden condemned a congressional bill that attempted to force Washington to change its name from the Redskins, which many Native Americans view as a slur. Gruden received a link, also that year, detailing how players wanted Goodell to support them in efforts to promote racial equality and criminal justice reform.

"He needs to hide in his concussion protocol tent," Gruden said.

Gruden also singled out individuals as targets of his hateful language. That includes Caitlyn Jenner, whom Gruden mocked when she won an award in 2015 after transitioning. He also asked Allen to tell Bryan Glazer, whose family owns the Buccaneers, to perform oral sex on him. Allen reportedly responded that Glazer would "take you up on that offer."

Gruden coached Tampa Bay from 2002 through 2008.Gruden also targeted Michael Sam, who came out as gay before attempting an NFL career, and Smith.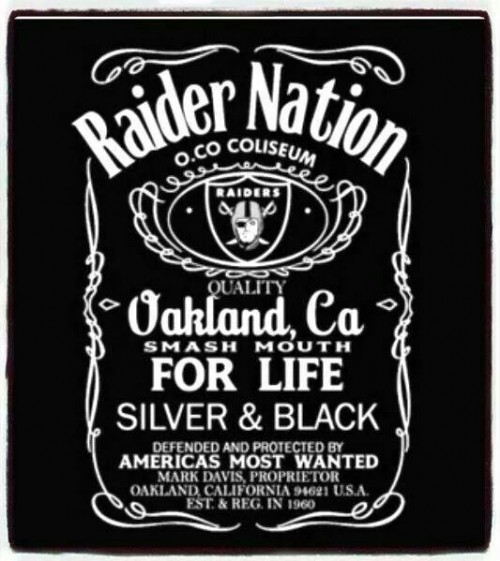 Michael Sam
Per the Times, Gruden criticized Goodell for pressuring former St. Louis Rams coach Jeff Fisher to draft "q—rs." That was a reference to Sam, who came out as gay ahead of the 2014 NFL Draft and was selected with the Rams' second-to-last pick in the seventh round. He spent the 2014 season on St. Louis and Dallas' practice squads, later spending time in the CFL with the Montreal Alouettes.

Prior to his resignation, Gruden coached the NFL's first openly gay active player, Carl Nassib, who came out ahead of the 2021 season.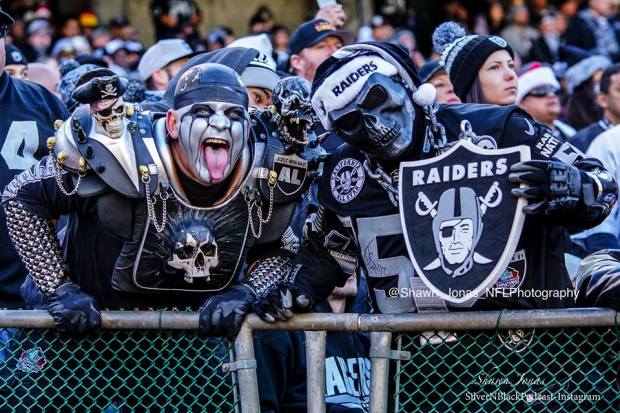 DeMaurice Smith
The email that initially got Gruden in hot water was a 2011 email to Allen in which he used a racist trope to describe Smith:

"Dumboriss Smith has lips the size of michellin (sic) tires."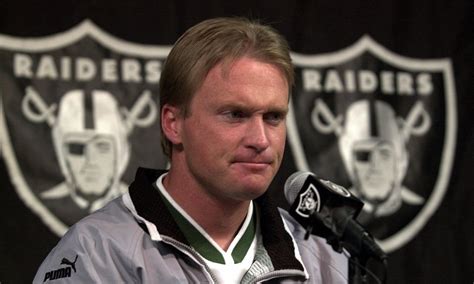 Jon Gruden's comments after emails leaked
Gruden, perhaps in an attempt to soften the comments he hurled at Smith, told ESPN on Friday that the NFLPA executive director wasn't the only person he insulted in 2011 during labor disputes that led to a lockout: He said he also insulted Goodell:

"I was in a bad frame of mind at the time (in 2011), and I called Roger Goodell a (expletive) in one of these emails too," he told ESPN. "They were keeping players and coaches from doing what they love with a lockout. There also were a lot of things being reported publicly about the safety of the sport that I love. I was on a mission with high school football (in the Tampa, Fla., area) during that time, and there were a lot of parents who were scared about letting their kids play football. It just didn't sit well with me."
Folks the Glazer family owns the Tampa Bay Bucs, the team Chief cheers for, Gruden has since been removed from the Ring of Honor aka the teams Hall of Fame. Gruden was erased, he is gone. Going after Smith could be explained away possibly. Jenner? Well, no one likes a transgender Republican so ditto there. Going after women in the NFL is bizarre as they now make up 55% of the viewership, and it's growing quickly. Going after Goodell and gays did him in, Goodell has a gay son. Gruden has officially ended his coaching/broadcasting years. He worked for ESPN for a while in between gigs. It was brought to my attention he could coach in college…. are you kidding me? They are more woke than the NFL.
The real lesson here is this, while some possibly share Gruden's beliefs, it's always best to do so verbally. Gruden not only emailed these thoughts, but he also sent them to Bruce Allen's work email. A work email folks is not protected, and for most, you see a pop-up when you log into your work computer saying "they know every click", or" any emails sent are property of the entity you work for". Hence Gruden has no leg to stand on in regard to any sort of wrongful termination suit. Worse yet, he back loaded his 10 year 100 million contract, he is currently in year 4, and up words of 85 million could be lost. Gruden was not the target here, but he is the scapegoat. Collateral damage was needed as the scandal involving the Washington Football team is big. I call it a PHD lawsuit, since its Piled High and Deep.
The Chief
PS Troll emailed me saying "Why did they find Grudens 10-year-old emails but cannot recover Hillary Clinton's emails."  Just a thought on this.
BTW Troll continues his quest for a date with Jen Anniston or Hope Hicks, his commentary will resume soon.