A "Friend" of this blog, Urban Meyer found himself in a bit of a pickle this past weekend in Ohio. Urban Meyer, if you can't recall, is the former University of Florida/Ohio State football coach, and currently employed as coach of the NFL's Jacksonville Jaguars. Meyer is a classic example of a true scumbag. At both college stops, Meyer stepped down from coaching due to "heart issues." On the surface most would believe this, coaching is very difficult at the highest levels, and between the practices/workouts/games, and recruiting there is no offseason. Stress is a big thing.
However it always seemed his "stress levels" would elevate around the time his teams no longer would be competing for a championship. Meyer always had a charm to him, and because he coached Tim Tebow he was viewed as a great molder of young men. This is not correct, Tebow was an outlier, Meyer's teams always had plethora of players on the police blotter. Some for heinous crimes, such as gun possession or armed robbery.
Meyer retired from Florida to work for ESPN. He denied any rumors of him being interested in the Ohio State job, and low and behold, when the season ended, he was named head coach at Ohio State University! Stunner. No way would Urban Lie!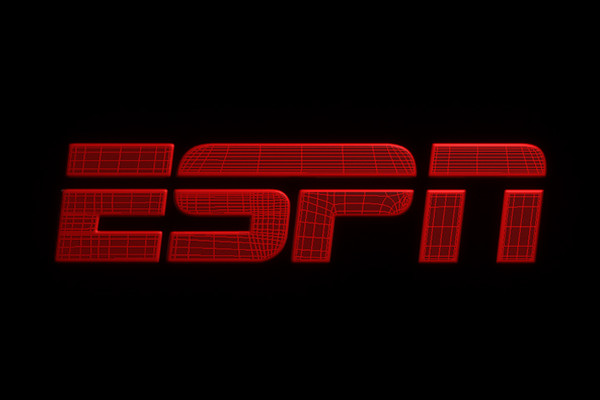 After a few years and a championship at Ohio State, once again health issues forced him to "retire for good." He was hired at Fox Sports. Then he took the Jacksonville Jaguars NFL job. He is being paid around 12 million a year.
Here is where the trouble comes into play.
His team played Thursday 9/30 and lost to the Cincinnati Bengals. After the game, the team customarily flies back to Jacksonville. Meyer stayed behind, this is unheard of. Seriously, it never happens. Meyer had an excuse; he is from the area and wanted to stay out to see his grandchildren and some friends. Not a crime but a bad look for a first-year coach of an 0-4 team. However what happened next was a way worse look and a PR nightmare.
A cell phone video came out showing Meyer at a bar/dance club sitting in a chair and receiving what basically amounted to a lap dance from a young co-ed.  I would put the girl around mid to late twenties. 
Meyer is in his fifties.  Meyer said ""They wanted me to come over and take pictures, and I did. They were trying to pull me out on the dance floor, screwing around, and I should have left."  Wrong answer.  It likely could have worked, but Urban is all about being holier than thou.  A separate video dropped, one of Meyer grabbing said female's rear end, cupping it, and squeezing it.  He does not appear to push her away or tell her stop.  The grabbing of her behind just further exemplifies Urban plays by different rules than we do.
Editor's Note: Its worse than The Chief thought because Meyers has "known" the woman since June.
It only took a few days for Twitter to figure out who the young lady is and her name is Cayman Nebraska. She put her IG on private after a 2nd video of her saying someone got a video of Meyer sticking his fingers up her butt.

To make things worse, Twitter dug deeper and found out that the two have seemingly known each other since at least June.

Urban Meyer's Lap Dance Girl Has Been IDed As Cayman Nebraska And She's Known Urban For Months
By Tuesday, he seemed a bit more contrite, apologizing to the team's owner and the players. Depending on who you read, the plyers do not seem to buy his line of garbage. (Some players are famous for having a different girl in each city they play in; home and away.) Urban was out trolling for booty and he most likely got some or got what he wanted. It appears Mrs. Meyer and the Jaguar's owner Shad Kahn are none to impressed. Meyer is likely toast after the season ends. In reality he should be more worried about his marriage and home life. I doubt Mrs. Meyer was impressed by the first video, and likely was even more upset after viewing the second; especially after seeing a comment from said co-ed, "I love how someone got a picture of Coach Meyer sticking his fingers up my a**." We call that game over folks. Meyer cannot run now.
Check out some of these quotes from Urban the Liar and others,
"It was stupid, so I explained everything that happened and owned it. Just stupid. I should not have myself in that kind of position," Meyer continued.
Jaguars owner Shad Khan released a statement on Tuesday saying that Meyer will have to "regain our trust and respect" after the videos surfaced over the weekend.
"I have addressed this matter with Urban," Khan said in the statement, via NFL.com. "Specifics of our conversation will be held in confidence. What I will say is his conduct last weekend was inexcusable. I appreciate Urban's remorse, which I believe is sincere. Now, he must regain our trust and respect. That will require a personal commitment from Urban to everyone who supports, represents or plays for our team."
Khan also called Urbans behavior "inexcusable."
His players said this, "He even canceled the team meeting. He was too scared," a player told Silver.
Meyer reportedly "only apologized to position groups individually." Meyer said the woman in the video was a random person who was "just there dancing."
"We looked at him like, WTF? Right when he left everyone started dying laughing. And he knew it," the unnamed player told Silver. "It's bad. I don't know how he's gonna function."
One Jaguar's player said the head coach "has zero credibility in that stadium" and "he had very little to begin with," according to NFL reporter Mike Silver.
This is a tale as old as time, Meyer has always had folks making excuses for him. The heart issues were a crock of crap, he never likes facing consequences. Now he has lost the locker room, and his boss. His wife likely knows by Urban's actions in the videos that was definitely not his first time. Actually he looked quite comfortable doing that. Not even trying to be sly. Meyer showed the world his a** and now he feels depressed, small and alone. Look for health reasons to be his reason for moving on.
By the way Meyer was also accused of cutting players from the final roster who were not vaccinated. He was later kind of exonerated, but knowing Urban I doubt it.
The Chief
PS word to the wise, everyone has a camera phone, even the elderly, be careful out on public.  Marriages, careers, and even lives have been ruined since the invention of these devices.
Some quotes in the post above can be found here Jacksonville Jaguars owner Shad Khan: Urban Meyer 'must regain our trust and respect' after 'inexcusable' conduct or search your favorite web browser for Urban Meyers lap dance..