So, this past Saturday was the California Republican Party Gubernatorial recall election endorsing convention.  It was not held in a hotel or conference room it was done virtually. 
Folks, the CAGOP has been misrun for years, and yet no one seems to really care.  You had Tom Del Beccaro drinking to excess and using the delegate list as a dating service, Ron Nehring who flew frequently to Australia; not trying to start or fuel a rumor but I heard there was a mistress involved here.  I do not know much about Jim Brulte or his reign, but I know the party no longer has any money.  We now have first Latinx chair Jessica Millan Patterson, and to say she is a disaster is putting it mildly.  Patterson makes over $250k a year, her counterpart in the very much dominant Democrat Party makes less than half that.
But on to the endorsing convention.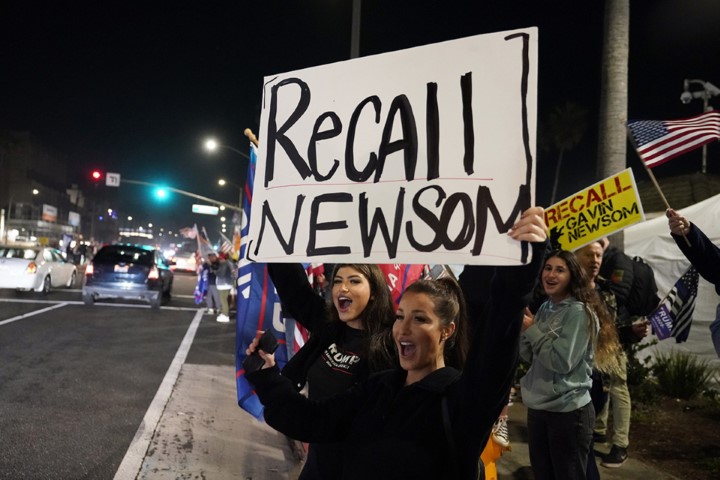 First of all, why is the party endorsing a candidate? It's a non-partisan race, due to it being a recall. The party should only take an endorsement of; Yes to recall Comrade Newsom. Let the chips fall where they may after. Well for some reason, a rumor was started that former San Diego Mayor Kevin Faulconer wanted an endorsement, it was parroted around as if it were gospel. Faulconer did not want the endorsement; actually, no candidate did. This was being pushed from the inside of the party headquarters, by Shawn Steel, Harmeet Dhillon, and Jessica Patterson. Again, Faulconer did not want to seek the endorsement, and frankly why would he want to? Registration is at 24% statewide, it's a kiss of death.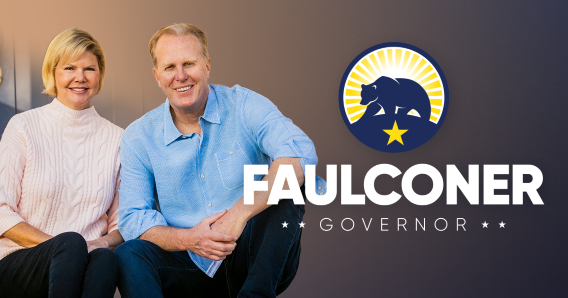 So, the week of the convention, a movement started to have a "no endorsement vote" which led to a direct appeal from Shawn Steel and Harmeet Dhillion (there are those names again) to not endorse.  The convention started and literally only half the delegates showed up to vote, roughly 800.  This is due to the CAGOP making delegates pay $50 for the right to cast their vote.  I call this a pole tax, yet 800 willingly paid.  The motion to not endorse passed overwhelmingly with about 80% or so voting in favor.  Steel and Dhillon were revered as folks who "stopped the steal;" however, the reality is that they were the conductors of this scheme.  You see, the party charged $50 per delegate which times 800 equals roughly $40K they raised.  Since the convention was virtual there were virtually zero expenses.  Thankfully half the delegates didn't fall for this pay to play tax scheme, sadly the other half did. 
Faulconer did not want the endorsement just to say it again. This was a drill run by Jessica Patterson via her Lieutenant's Dhillon and Steel. You see Dhillon is a former ACLU lawyer who once was viewed as unacceptable to be vice chair of the party however she was elected and has since been re-elected. Shawn Steel is the husband of Congressperson (we don't do gender here) Michelle Park Steel. Better known to me as the serpent from the Garden of Eden. Where there is money, endorsements, or power; you can always see Steel slithering around. But the delegates and party continue to elect these folks as they now serve as national committee delegates. Sheep do sheep things.
Congrats on paying $50 to endorse no one and taking the principled stand against a candidate who didn't even want the endorsement. Hope this all works out but it sounds like the party made money, consultants likely made money, and you parted with $50.  Aaron Park put it on his blog the convention lasted so short the price per minute made phone sex a cheaper alternative.  (His words not mine.)  Is it a wonder why several GOP elected's always seem to side with the Democrats on tax hikes and the party doesn't care?  The party apparatus just taxed their own activists, and they didn't seem to care either.  Where is the outrage!
The Chief