Folks, its not that we haven't addressed the topic of the complete capitulation of virtually all the churches in this country in the face of the Covid nonsense at times in the past; however, it seems to be getting worse. Clearly those claiming the name of Christ fear microbes more that God. The shepherds of the faithful have chosen to scatter their flocks to the four winds to be thrashed by the Evil One while they hide their lamps under the bushel basket cringing in fear and looking to government for salvation.
I took this photo on my way to work this morning.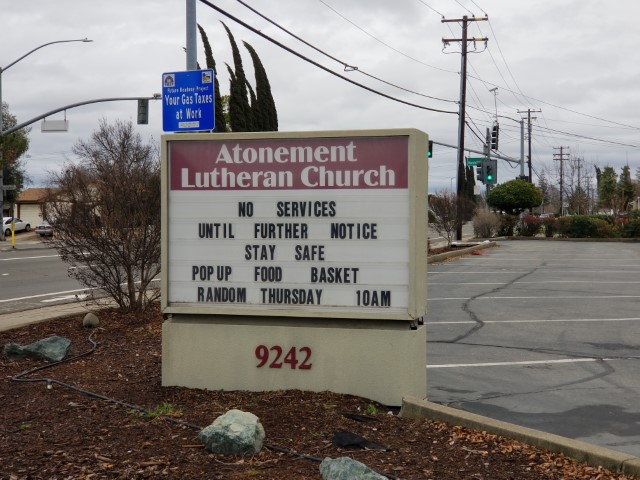 Oh, on a side note, California taxpayers, thanks for the full paycheck this month when I have spent less than five hours in the office all month. This is the "new normal" for government employment in case you missed that. Yet another story you won't know if you only watch cable news.
Anyway, back to the topic at hand. Its one thing when our Governor calls churches nonessential but it's a whole 'nother level of stupid when the churches agree with the proposition and call themselves "nonessential" as in the photo above.
The truth is that the offering plate at your local house of worship is really empty these days. Many places of worship—especially in high-cost areas such as here in California—will never recover either the money or the members that they had prior to the Covid collapse. In fact, Jake the Snake said that his parish-which had 1.5 million cash in the bank before Covid-just applied to get a government loan to keep the church's payroll afloat. This bothered both of us. We talked that such bailouts would come with strings and we wondered aloud if churches would soon lose their tax-exempt status under the Harris/Biden administration.
Folks there's even worse news for churches than all the above. Last Thursday, I was at the men's gathering at the local Speak Easy and learned that the men of my congregation are perfectly OK with complying with all the Covid restrictions and see no difference between church on YouTube and worship in person. In fact, they want to hand over more money to Facebook and Twitter to advertise the fact that either way to attend church is equally valid. Oh, when I brought up the historic and biblical model of church being in person and there is no such thing as virtual Sacraments, I was told that watching YouTube services by yourself was not good but if you invoked the "whenever two or three are gathered in my name" that such virtual worship with the family was just fine. (I let it slide that the application of this verse to worship is completely out of context with the passage.) Oh, YouTube is also great because why just watch our service on YouTube when you can watch all them other guys too?
In a congregation that once numbered between 800 and a thousand, three services once a week with a one-hundred-person limit is fine with these guys. In my opinion, its congregational suicide.
Oh, Jake and I also agree that our congregations have buried way more folks than they have either baptized or confirmed since Covid started. The trend line is indisputably in the wrong direction.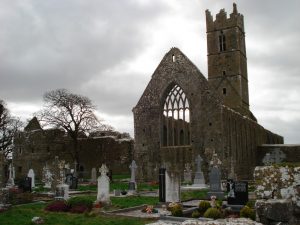 Lastly, as I've pointed out before, there is a cause-and-effect relationship between closing churches and the rise of socialism in our nation. If your pastor neglects to fill the spiritual vacuum in our society with Christianity, then people will fill it with other stuff to sooth their itching ears. Trust me that there's much more stuff like that on YouTube than anything with spiritual substance to it. If your church has ceased or restricted in person worship, then your church is part of the problem and not offering solutions.