By frequent contributor "The Chief"
They say a fish rots from the headfirst, and in Sacramento County that proves to be true. Navdeep "Nav" Gill was hired back in 2016 as county executive or CEO. He is in charge of overseeing all county's operations, doling out budget dollars and other things government workers do like monitoring incompetence and making sure it gets rewarded. Well Mr. Gill has had a rough few weeks. This started about 2 weeks ago with Supervisors Serna and Kennedy (no relation to the political family I am aware of) urging Gill to resign during a meeting, explosive allegations followed.
Here is a snippet….
A letter from the Board Chair Phil Serna and District 2 Supervisor Patrick Kennedy was addressed to Navdeep "Nav" Gill on Tuesday. The missive comes after a County employee tested positive for COVID-19, following an in-person meeting led by Gill a week ago where attendees did not wear masks or face coverings. The County heavily touted the measure among the best ways to prevent spreading the virus. Other staffers have been told to quarantine.

"As you are well aware, we have had as a board and individually, several difficult conversations of late calling into question your patterned behavior and questionable leadership and decision making," the letter reads.

"The events of the past few days, as well as hearing from county staff, have elevated our concerns," it continues.

Gill has been on the hot seat since August when the public learned that he had given the bulk of the federal money the County received to respond to the coronavirus pandemic for Corrections expenses. The fact that the Board of Supervisors seemed unaware of the move did not sit well.

Supervisors Call For Nav Gill's Resignation
That is not exactly great news right there. Say what you want about a face covering mandate but if you are a government agency whose board mandated it, you need to comply. Worse yet is if a member of said meeting pops positive for the 'rona. I reached out to a friend who was at the meeting, Gill made fun of folks wearing a mask, and while Gill wasn't wearing one, he was conveniently 10 feet from the next closest person in the meeting while the others were shoulder to shoulder almost. Nice guy this Gill fellow!
Gill said after lots of spiritual reflection he would not resign from his post. I cannot name too many who choose to resign in government, its far better to be fired so you can collect the remainder of your contract, the City of Elk Grove knows a lot about that.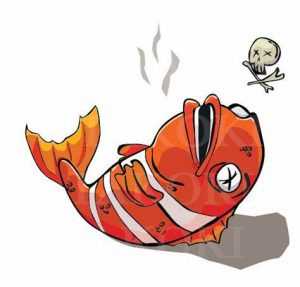 Then a letter was presented to the board from Dr. Olivia Kasirye and other women in the county government and quite frankly it's pretty damning.
"Over the years, County Executive Gill has created a toxic culture rife with sexism, intimidation, racism, and a blatant disregard for public health," the letter begins. "We can no longer stand by and allow Nav Gill to operate with impunity as he has done for years as such behavior only hurts the residents of our beloved county."

The document summarizes instances in which women, particularly women of color, felt they were singled out for abuse. The letter said women leaders in the agency have abruptly resigned because of sexist behavior, and some staff members were retaliated against after speaking up about their experiences.

What's more, the letter says, county staff members were ridiculed for wearing masks during department meetings. The letter also accused Gill of making disparaging remarks about people of color and using racial slurs during department head meetings.

Nav Gill, Sacramento County CEO, put on paid leave after 'toxic culture' accusations
Ummm, Navdeep is Indian or so it appears. Why in God's name is this moron criticizing people of color or disparaging women in the Year of Our Lord 2020? This guy must not know how to read the environment or read a room, those behaviors are out and out fire able. Here is another damning quote:
"With regard to Nav, it's not just a personnel matter which of course are extremely important to get to the bottom of," Serna said. "But this is also about his history of behavior and how he treats the board. For me, he's been dismissive, unwilling to perform follow through when he commits to it." Phil Serna Chair Sac County Board of Supervisors.
I just do not understand what in the heck has happened to this county! First you have racist Dr. Beilenson, and now this jackwagon? While I am no fan of his politics, Serna and Kennedy are both far left Democrats, they seem to agree this guy should be gone. As far as I am concerned, take racist Beilenson with him. These two are a disgrace, funny both are accused of racism right? This fish stinks and its best to get rid of both. Problem is, to can Navdeep, you need 4/5 voting to remove. I would call Don Nottoli a swing vote, Susan Peters is retiring so she could be the 4th vote. Susan Frost looks lost. She has gone as far as to support Gill saying this are unsubstantiated. I am sorry supervisor but when quite a number of folks are accusing you of the same thing that's a lot of smoke to have no fire present.
Terminate them all….or as Jon Taffer would say "Shut it the F*** Down!"
The Chief