While browsing television options in an Idaho hotel last week, I ran across this juxtaposition of programming.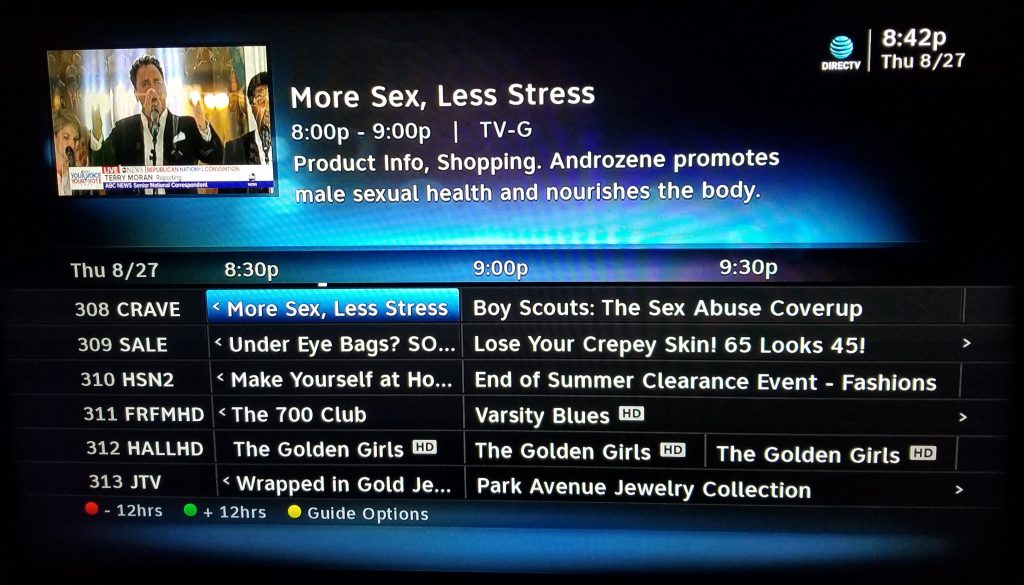 Yep, the Crave channel is offering More Sex, Less Stress followed by Boy Scouts: The Sex Abuse Coverup.
Gee, what's next Bill Clinton: the Monica Years followed by Jeffrey Epstein's Weekend Getaway? No wonder people in our society are so confused about morality.