By Chief
Victoria's Secret is a women's fashion company that has faced struggling sales and financial issues over the last year and a half, in fact they were even sold to a private equity company, only to have the buyer pull out of the deal. I am going to examine just how these problems began arising and what is being done to fix them.
Investing in a company like Victoria's Secret should be a no-brainer, right? Most of their products are made using unpaid/sparsely paid jail labor and sold for a very large markup. Typically, if you sell a few items you have paid for the cost of the entire box and everything after that is profit. Items sold at VS are sold at very high margins, with the only expenses being rent and employee salaries. Add to that the long line of supermodels and stars who wear/market their products. Their annual fashion show gets millions upon millions of viewers. So why did the stock crater, profitability dry out, and cause 55% of VS to be sold to a private buyer?
The answer is complex and frankly I am not sure the company can dig itself out of the hole they created themselves.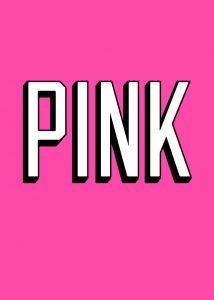 It seems like it started in 2002 when they opened VS Pink stores, aimed at the 15-22-year-old demographic. It used to be a brand for mature, older women who would buy a special something for themselves, and for their partner. It was sexy, unique, and basically you wore it in the bedroom for a little bit, or when you were feeling yourself (feeling good, head out of the gutter) or as a surprise for your man. This opening of Pink caused a sea change in the company's philosophy and likely caused outright shock for anyone who has a daughter, fathers especially. Pink caters directly too college/high school students, but it's not just the pajama's, thong underwear, etc. that was shocking, it was the horrendously cheap quality. A hallmark of VS used to be an unmatched quality product.
In addition to poor-to-average quality products, Pink delineated the brand, in another way. VS used to be iconic with models/the bedroom, they began selling workout attire, perfume, swimwear, and regular clothing, similar to Abercrombie and Fitch. The phrase "I went to VS", went from wow, am I in for a fun night, to……well she probably got some cheap underwear or a bath bomb. If you're a company selling sex/smut/etc. you want to keep that identity, they threw it away.
Another thing, Victoria's Secret didn't keep up with changing times. This resulted in erosion of the brand's perception. Back then if a girl was not skinny or didn't have the right body type, her friends didn't care, they bought the product anyway. Now girls tend to protest companies that do not foster inclusion. VS went all in on girls who were a size 0, basically very skinny, and had the perfect body type, think very toned and the perfect breasts and butt. This works for a while, but stories began to trickle out of VS associates telling certain girls "we don't sell anything for your body type here" and not stocking sizes over a medium will get you killed in the social media environment we live in today. Think herd mentality (or Yelp), if you get treated wrong at a store, then you tell your friends. Often this results in a high likely hood they will boycott as well.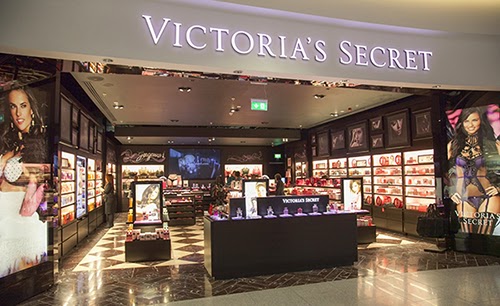 I spoke to several women about this issue ranging in ages from 18-55 and they all were very down on VS, I have included responses below.
Their products are cheaply made crap, the underwear rips after being washed about 4 times.
I wanted to get sized for a bra, they only had a guy working on the sales floor, he was more than eager to help…creepy!
VS isn't for me, they market to supermodels…I like my body, VS wants me to hate it.
VS is for college kids, I am not longer in college, I found a new brand.
I'm not a skinny girl, VS has nothing for me…too bad because bigger women have sex too ya know.
I used to shop their religiously, then I realized at 30 I was double the age of the average VS Pink customer…. I found a new brand.
Not every girl looks like Kate Upton or Megan Fox. It creates a dangerous stereotype of perfect women, also it creates a culture of men not wanting to be seen with/date bigger women.
(Editor's Note: who is Kate Upton? This is the first I've heard mentioned about Megan Fox since she quit the Transformers franchise over a decade ago. Guess Chief likes his squaws on the young side.)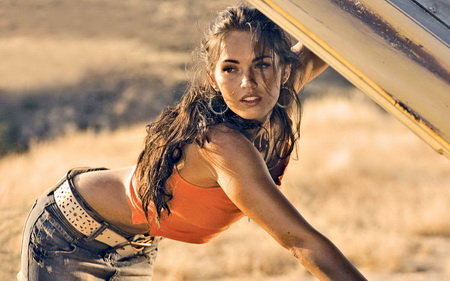 Note: every single woman I spoke with was done with the company and would not come back. When I asked their preferred brand, the answers ran the gamut; Aerie, was the number one choice. Most folks these days are intensely brand loyal and will not return if they have a bad experience or interaction.
The stock of VS parent L Brands has gone from about $100 to about $12 over the span of 18 months, most of this pre-pandemic. VS was actually sold (55%) of it to a private equity group Sycamore Partner, they are famous for buying distressed clothing assets and trying to turn them around. Sycamore backed out of the deal about a month ago. When private equity (think Mitt Romney, Warren Buffett, Carl Icahn etc.) want no part of you, it's a sinking ship. VS is and continues to be a major drag on L Brands earnings. (L Brands also owns high growth brand Bath and Body Works). Problem is they have no buyer so they must do something to re-image the brand. I am not sure what the future will look like, but they announced they were closing 25% of their stores today. Ask how that strategy worked for Circuit City, Sear's, Pier One, and a host of others. I think VS is circling the drain, problem is management likely doesn't see the dark hole, they think there is a light at the end of the tunnel.
The Chief
PS I spoke to a former girlfriend who works for law firm Lowe, Ballem & Lynch, a direct competitor of Dewey, Screwem & Howe, the latter being a friend of the blog. Anyhow the ex had this to say about VS. I used to shop there, I won't anymore, the Pink store is 90% high school and college age girls, and I am not one anymore. As far as the flagship VS stores, they carry nice stuff but it's very overpriced, and all the photos are of perfect bodied models. They also manipulate their sizing, I wear a size small at most places, at VS the medium was too small and sometimes the large felt just right? It made me feel very self-conscious and questioned my motives of being a customer of theirs. I shop at Aerie (American Eagle Brand) and they cater to all women, we all have unique bodies and I just feel more comfortable. It doesn't help CEO of L-Brands Les Wexler (the founder by the way) was linked to Jeffrey Epstein and his underage girls…. I have a hard time supporting someone like that.
Blogger note: For the record Wexler did step aside.