We have all seen the ads and heard the hype, Wendy's–for the octillionth time–is making a run at the breakfast crowd. Since we are under house arrest unless you are going to work, school, the grocery store, the pharmacy, getting alcohol, or getting take-out so I figured I would try Wendy's. I checked online to peruse the options, and most of the items looked pretty good!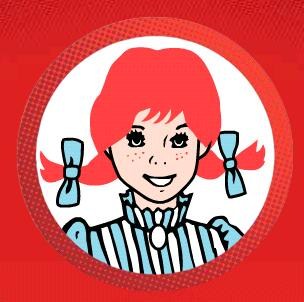 Ambiance: Well it was take-out only, so, it's going to be a low score. Damn the Chinese and their BAT SOUP!!!!!!! But actually, the inside of this newly renovated Wendy's was actually quite nice. We're talking close to a Starbucks type vibe here. I could see myself…well not really hanging out here for a long length of time. Still 3.3/5, its actually pretty nice inside.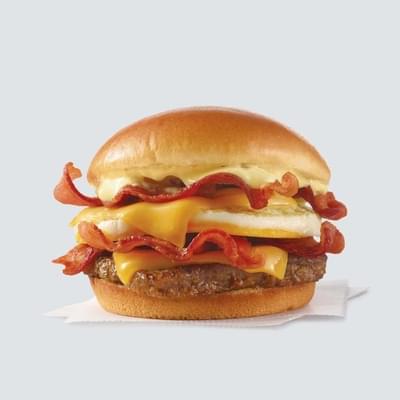 Food: The menu had a nice selection; biscuits, sandwiches, a burrito (weird for a place headquartered in Ohio). After careful consideration, I settled on the Breakfast Baconator Combo, consisting of a burger bun, 6 strips of bacon, a sausage patty, 2 slices of cheese, an egg and Swiss cheese sauce. It came with potato wedges, coffee, and a free Honey Butter Chicken Biscuit. So, I get all 2,000 calories for breakfast, wow. Price point was a little high for my liking but that's ok when you account for the free sandwich. The honey butter chicken biscuit was outstanding, like on par with Chick-fil-A. Actually, really good. Also, the potato wedges were seasoned perfect, again very good, coffee is coffee. The Breakfast Baconator though, was way too much, everything competed. The sausage was over seasoned, so it fought the bacon, and the egg, the burger bun was wild and out of place, and the Swiss cheese sauce was overkill. I would go 3.5 on the breakfast; I would order the biscuit and the wedges for sure.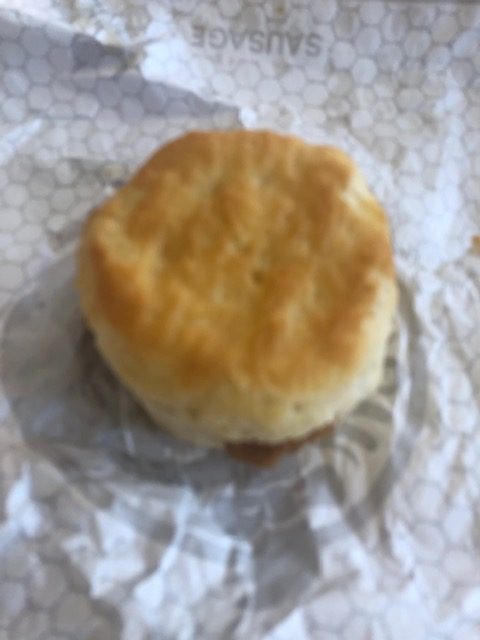 Overall: It's a fast food joint, so it's graded on a lower end curve. The place was nice, the people were surprisingly friendly. The food came out way too quick for my liking, almost like it was sitting from earlier. (I was there at 6:45, I ordered to go from inside). I really liked that biscuit though. 3.4/5, I think the menu is here to stay, and it's not bad.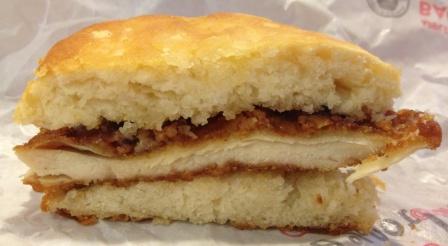 Johnnie Does