A brand new place, Sunshine BBQ Express, opened not far from my office that rivals the L&L Hawaiian BBQ joint I loved so much. To refresh you, its Hawaiian style BBQ and rice, macaroni salad etc. Johnnie Does has quite an established palette and has grown to enjoy Hawaiian BBQ. As all the loyal readers know, Johnnie Does can show no mercy if he doesn't like your food, or he could serve as a springboard going forward.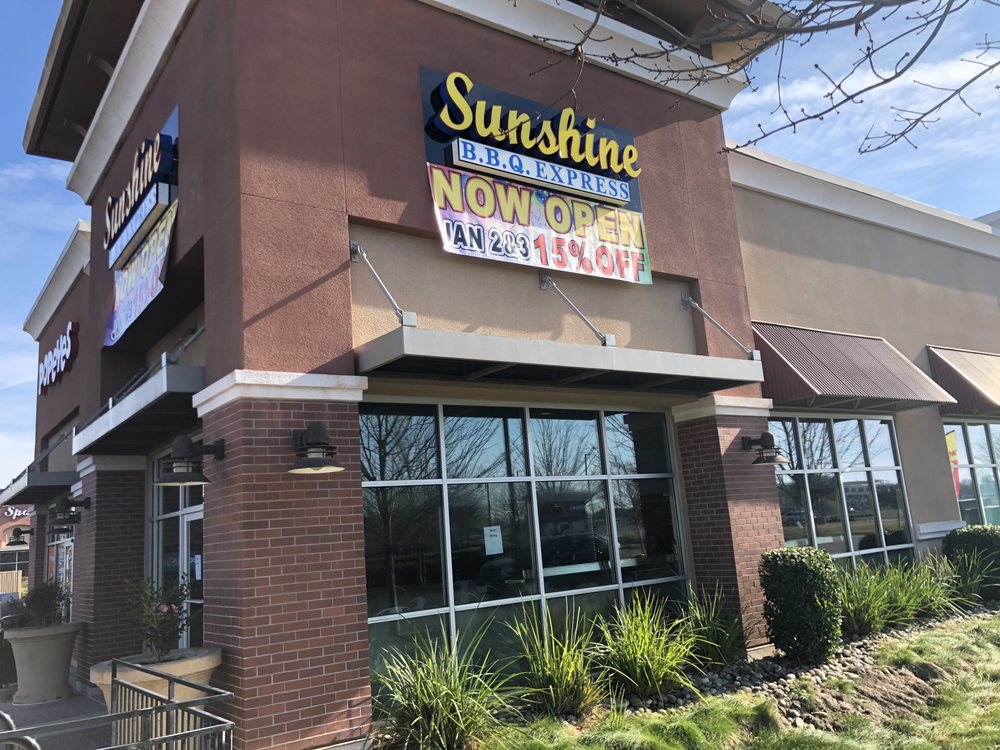 Ambiance: This place is very small and may hold about 35 people inside. It's your typical order at the counter and your food will be brought to you place. It's quaint and has some cool décor on the walls. There was a bar type area to sit at that appeared out of place, as no liquor was on the menu. The owner said they had been open a month and they tried out a chipotle type cafeteria concept at first, which they later removed and put all cooking back in the kitchen as opposed to cafeteria style. 4.1/5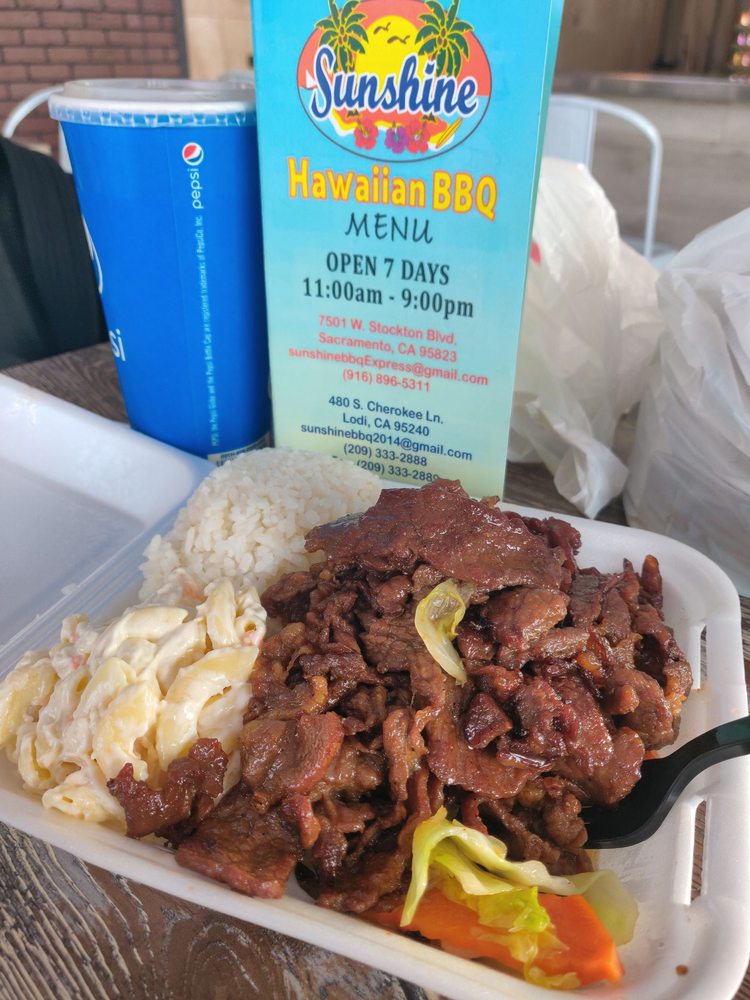 Food: It's a very similar concept to L&L. They offer BBQ beef, short ribs, chicken, shrimp, fish products and spam. They also have a house special soup. The plates come with a scoop of white rice (not sure if brown was available as a sub) and a scoop of macaroni salad. I had something catch my eye, island fire shrimp, so I had to have it. It was a very generous portion, usually priced around $9.95, there had to have been about 20 some odd small shrimp, cooked with onions, a sweet and hot sauce and some broccoli and cabbage in addition to the rice and mac salad. This dish was amazing! The spicy sauce was a great pairing with the creamy, cool mac salad! 4.9/5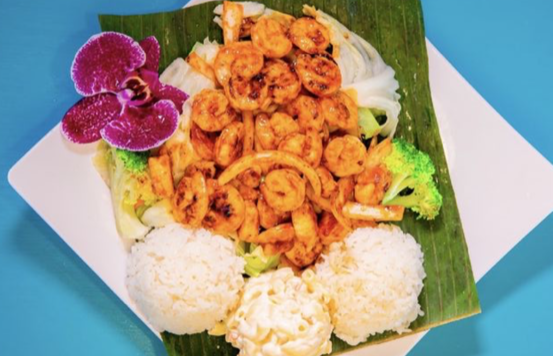 Overall: Prices are on point. It is a very small joint. I'm happy they transformed to a "cook after ordered" as opposed to a cafeteria style joint. The menu is a little hard to read on the wall, but the staff was great and the owner was working! I'm going to be a regular here and I'm looking for big things going forward! 4.75/5
Only drawback, it shares a parking lot with Foods Co. That shopping center often has a clientele that leaves a LOT to be desired. The address is 7501 W. Stockton Blvd across from Consumnes River College.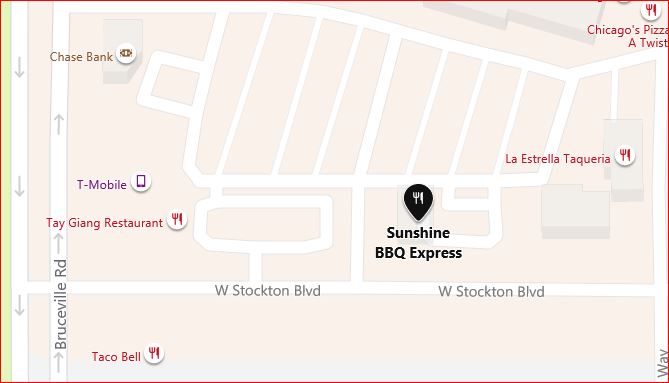 Johnnie Does