Pelosi and Company have tried to pin Bernie Sanders in D.C. for the impeachment show but it looks like slow Joe Biden is in trouble. Biden hasn't sealed the deal. Worse, it appears they have resorted to more Biden Hidin' (thanks to The Chief for the phrase). Biden Hidin' is when Joe is kept out of public view and away from cameras because his advisors have no idea what he will say or which random woman on the stage that Joe will fondle. They are hoping that recent, controlled campaign events are enough to get Joe over the line.
Team Biden is an army of one
However, former Vice President Joe Biden has no endorsement from his former running mate, President Obama. In fact, Barry has been silent and on the sidelines. Word is that he doesn't like Sanders either.
The Clintons are silent also. All we keep hearing is that Hillary wants to be drafted by the Party and she will gladly jump in the race. Perhaps she is banking on a brokered convention.
Bernie is a team effort
Meanwhile, AOC and a cadre of surrogates are blanketing Iowa and other early primary states campaigning for Bernie.
Dems are just starting to realize that Bernie is the probable nominee
Today, we find a story that the Democrat establishment is on the verge of panic at the idea that Bernie might really win. Gee, sounds eerily similar to establishment Republicans in 2016.
Here's the headline
'Oh my God, Sanders can win': Democrats grapple with Bernie surge in Iowa
The independent senator from Vermont has been running for president for the better part of five years, but some Democrats are only just now…beginning to come to grips with the fact that he could actually win the nomination.


"Suddenly, we have the Democratic establishment very nervous about this campaign. We got Wall Street nervous," Sanders told a crowd of roughly 1,100 Sunday night in Sioux City. "They're starting to think, could this really happen?"


"We are their worst nightmare," he added.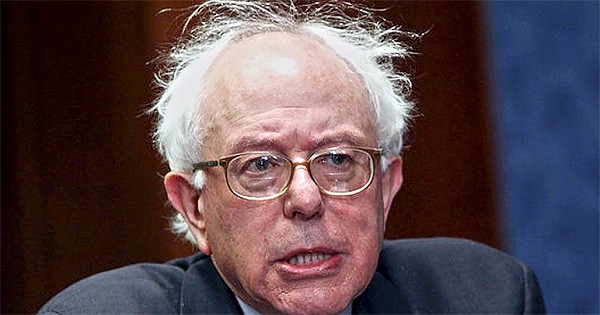 A Sanders win would turn the Democratic Party upside down, much as Donald Trump's victory did for the GOP in 2016. But how could virtually no one see Sanders coming when he nearly overturned the party establishment four years ago when he came within a whisker of winning Iowa?
"None of his opponents have attacked him," said Ian Sams, a Democratic operative who has now gone two rounds against Sanders — as a campaign aide to Clinton in the last election, and to Sen. Kamala Harris, D-Calif., in this one. "There had been a supposition all last year from media and the political class that there's no way Bernie way could win, which was a pretty faulty assumption."
Now, some moderate Democrats feel the need to sound the alarm and try to wake supporters up to the fact that Sanders is not a mere protest candidate, but a real threat to win the nomination and, they argue, potentially cost Democrats the election against Trump.


"Bernie Sanders could be the nominee of our party," Pete Buttigieg's campaign alerted supporters in an email. "Bernie's campaign is out-raising and out-spending us. If this continues, there's a good chance he wins the Iowa caucuses."
"It's past time for other Democrats to come off the sidelines and for the media to start doing its job to vet a serious contender for the nomination," he added. "We simply can't stand by while there's a threat that Democrats could nominate a guy who would hand such nuclear-level ammunition to the Trump campaign."


Voters at events for moderate candidates this weekend expressed concern about Sanders' potential nomination, though all said they would vote for him in the general election.
So far, a "Stop Sanders" effort has not emerged, but one still could — and Sanders allies say they now have a target on their backs.


"Things are going to get crazy," said Rep. Alexandria Ocasio-Cortez, D-N.Y., who has endorsed Sanders and become one of his top surrogates, told volunteers at a field office opening in Ankeny, Iowa.


Michael Moore, the documentary filmmaker, who joined Sanders as a warm-up act on his most recent Iowa swing, told supporters in Ames that "the rich" are going to start panicking.


"The knives are out," Moore said.
Bernie is leading handily in California too. Don't forget that we will be voting here in five short weeks.
Sanders has support from 26% of voters likely to cast ballots in the state's March 3 Democratic primary, drawing support from liberals largely at the expense of Massachusetts Senator Elizabeth Warren. Warren is now backed by 20% of likely voters….


The rest of California's likely primary voters remain divided among several candidates, which has left the party's front-runner nationally, Vice President Joe Biden, with only 15% in the most populous state.

Bernie Sanders Surges to Lead in California, Propelled by Liberals
Like I've been saying, the 2020 election will be California values versus American values. We here at ReallyRight are solidly rooting for the Stars n' Stripes.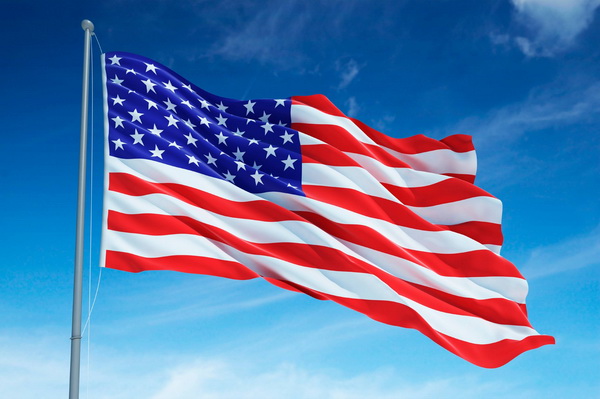 So, it looks like we get two old white guys slugging it out in November. So much for the Party of diversity. Trump v Anti-Trump, with America in the balance. Sounds like another comic book movie to kick off the holiday season. Will Orange man survive to deliver the country from its enemies? Stay tuned.