Before Donald Trump took office I was telling people two things which have come to pass in spades about his administration.
First, none of the "top-tier" political consultants would work for him. For the most part they were already committed to other candidates because they didn't see Trump as a serious contender. As a result, Trump got many and assorted leftovers that he was able to cobble together into a victorious team.
Trump was at a disadvantage when cobbling his staff together because he started with who was available not necessarily who was the best. As you may recall, many folks in his administration have bragged about purposely undermining him. Some were people that he inherited from his predecessor and others were not vetted before hiring or not a good fit for their job. As he was able, he replaced these guys with more competent personnel or they rotated out on their own.
Trump took the oath of office for President of the United States on January 20, 2017. Four days later, Jan 24th as Trump was in the midst of setting-up staff in the Oval Office, the FBI sent two guys over to speak with then National Security Advisor, Michael Flynn.
Asked to describe how two FBI agents ended up at the White House to interview Flynn in January 2017, Comey, speaking to MSNBC's Nicolle Wallace during a forum discussion Sunday, said flatly: "I sent them."
Comey went on to acknowledge the way the interview was set up – not through the White House counsel's office, but arranged directly with Flynn – was not standard practice. He called it "something I probably wouldn't have done or maybe gotten away with in a more … organized administration."
Describing how it is usually done, Comey said, "If the FBI wanted to send agents into the White House itself to interview a senior official, you would work through the White House counsel, and there would be discussions and approvals and who would be there."
Recalling his decision to bypass those steps, Comey said, "I thought: 'It's early enough, let's just send a couple guys over.'"

Comey admits decision to send FBI agents to interview Flynn was not standard
Note that Comey knew that the FBI visit was irregular and not protocol but did it anyway because he could get away with it; in part because Trump's people weren't Washington insiders. When the FBI spoke with Michael Flynn, they told Flynn that he need not have an attorney present for the interview.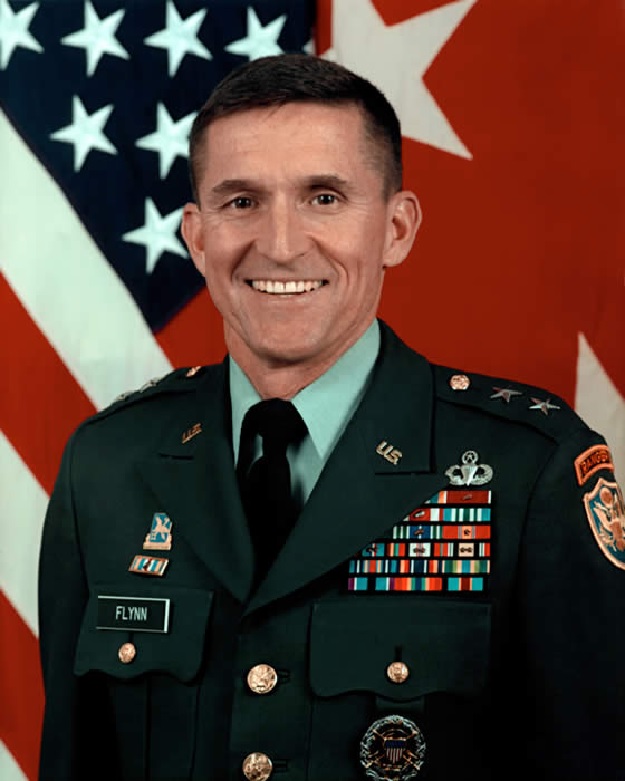 Oh, one of the guys that interviewed Flynn was Peter Stzok. Remember him?
In his report on FBI and DOJ misconduct during the Russia and Clinton probes, the IG additionally noted that Strzok, who was one of the two agents who interviewed Flynn and who was later also fired for violating FBI policies, had compromised the FBI's appearance of impartiality by sending a slew of anti-Trump texts on his government-issued phone.
"In particular, we were concerned about text messages exchanged by FBI Deputy Assistant Director Peter Strzok and Lisa Page, Special Counsel to the Deputy Director, that potentially indicated or created the appearance that investigative decisions were impacted by bias or improper considerations," the IG report said.
In one of those texts, Strzok wrote to Page in 2016 that Trump would not become president because "we'll stop" it from happening.

Flynn says FBI pushed him not to have lawyer present during interview
If you read the linked articles, you will also see that the FBI notes for this meeting were written in August of 2017; six months after the meeting. But we are told, "Nothing to see here, move along".
Which brings me to my second point, I said that Trump would go thru people almost as fast as they could get confirmed. This comment applied to his White House staff as well. Below is a story from Fox News that illustrates my point.
President Trump has long promised to create jobs, and has consistently delivered — especially in his own White House and Cabinet, where rapid turnover is showing no signs of slowing down as 2018 comes to a close.
High-profile departures in the Trump administration — from former Health and Human Services Secretary Tom Price and Press Secretary Sean Spicer to fired Secretary of State Rex Tillerson (whom Trump recently characterized as "lazy as hell" and "dumb as a rock") — have attracted the most attention. They have contributed to what some analysts have called an unprecedented number of high-level Cabinet departures going back 100 years.

Turnover in Trump Cabinet, White House shows no sign of slowing amid new departures
My third prediction is about to come into play. I said that Trump will wheel and deal with the Democrat majority in Congress and get some legislation passed that he couldn't get Republicans to approve. If Reagan could do it, I think Trump can too.