Editor's Note: Johnnie Does is an irregular feature on this blog. Whenever Johnnie has a bone to pick with someone or something and just has to vent by writing about it, he sends it my way. Today, Johnnie presents a food review of a recent lunch at a Dickey-less BBQ establishment.
About a month ago, the Dickey's BBQ in Elk Grove suddenly closed. It was strange. They were overpriced but the food was generally decent.  I frequented the joint about 4 times a year.  Truth be told—like any BBQ joint–it all comes down to how much people like your cue' sauces.  There are many different styles of BBQ and I'm not here to educate…so let's get to the food!
I learned that the old Dickey's was re-opening as a "Side Burn BBQ and Brew." This was intriguing; I thought a new independent store was opening.  I found out upon my arrival that the local Dickey's franchisee Jared (omitting his last name) closed all 7 of his local stores (none were Subways) and started his own brand!  Good for him!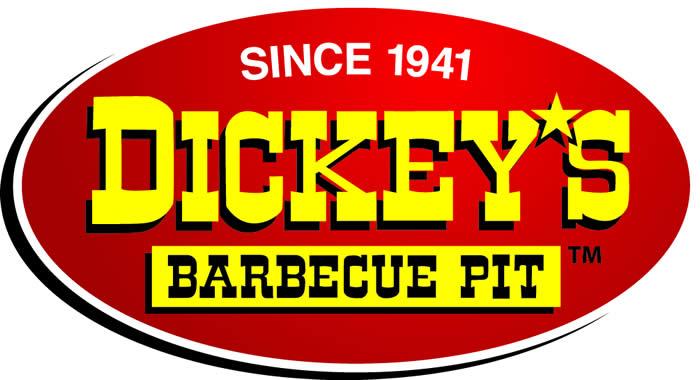 I entered the venue and found it to be basically the same as the old Dickey's. The only changes I noticed; no more ice cream machine, and all the references to Dickey's were removed.  Besides a fresh coat of paint and a menu board with a few changes, not much was noticeable in the differences department.  The menu, however, was noticeably dissimilar with many new meat items added and sides as well, but the old Dickey's concept was present overall; the board, large baked potatoes, meat plate combos, pre-selected meat sandwich combos, etc.   The prices were similar or maybe even higher than the old Dickey's…I found this odd; especially since the article I read about the re-launch stated that the change was due in part because the franchisee wasn't making much $$$ as a Dickey's owner.  They serve BBQ burritos…odd, and only do tri-tip on Tuesdays, and beef ribs only on Saturdays.  I don't understand the burrito thing; I really don't get limited choices available only on certain days.  I get it when a store does a daily special or deal of the day, but limiting a menu item to one day a week seems misplaced.  What if someone raved about the tri-tip, and on Friday night I swing by your joint and am told you only serve it once a week?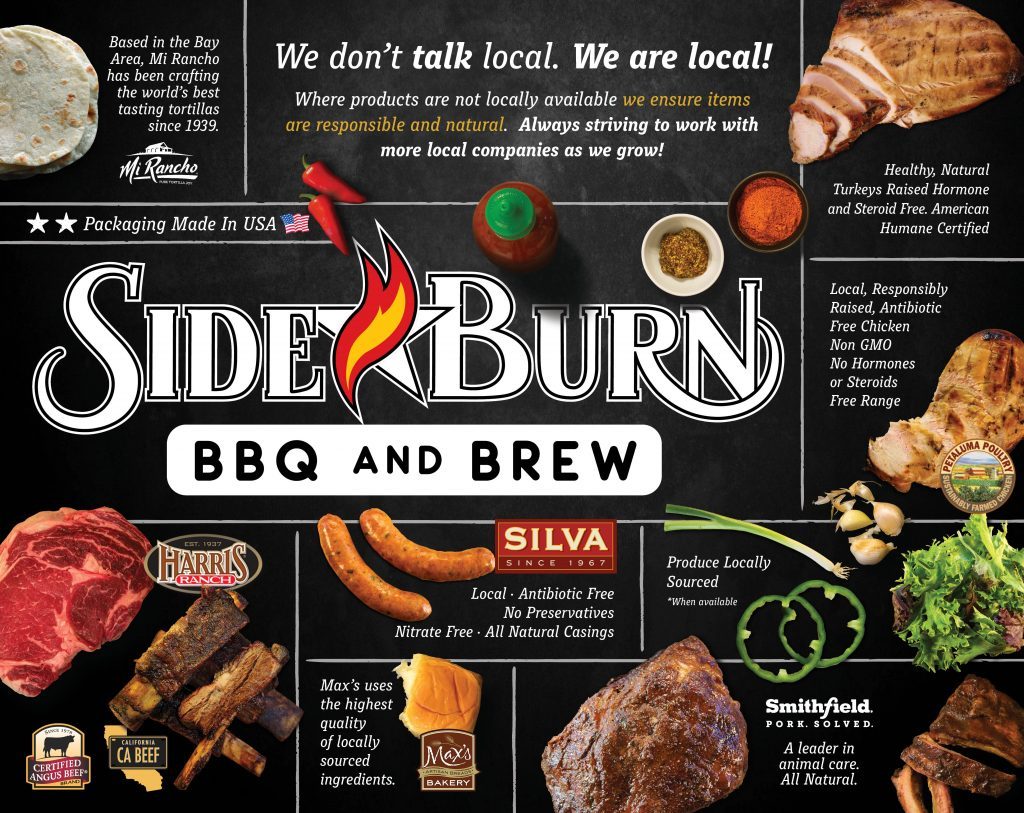 They are going with the new trend among younger people with the whole "locally sourced thing."  I think it's a mistake, when people go to a BBQ joint I don't think they care if their chicken is from a Vietnamese market in South Sacramento or one from MacLean, Virginia.  They probably also don't care if it was raised anti-biotic free or not.  I am calling BS on a couple of these "local companies" Harris Ranch does their beef products; they are from Bakersfield, almost 6 hours away.  I don't call that local to the Sacramento area.  The chicken is from Petaluma, so I'll give that t them, but I don't get the anti-biotic free and free ranged raised thing.  The pork is from Smithfield Farms…yes the company owned by the Chinese and based in Virginia.  Not local, also I know a local rancher who basically said they are bottom line in terms of quality.  Max's Bakery does their bread, they have a bakery in Fresno, but I don't really care who bakes my bread, I'm fine with a roll from the local grocer or Sysco truck.  Mi Rancho makes their tortilla's, they are opening a factory in Elk Grove, doesn't get more local then that!   But how many burritos is a BBQ joint serving up?  Silva Sausages are local, however they are very bottom end, Safeway will sell me a 4 pack of sausages, not on sale mind you for $4.  Color me unimpressed.
I went with the pork sandwich with coleslaw, when asked if I wanted to add two sides for $5 extra I balked, the total ticket would have been over $12.  My sando…I guess that hipster for sandwich was $6.50.  My counterpart in the office ordered a two item plate, which came with two sides and cornbread or a roll for $13.  He chose jalapeno jack sausage and brisket.  Apparently they serve two kinds of brisket, juicy or dry, he chose juicy.  For his sides he chose hatch mac and cheese, and red skinned mashed potatoes.
The concept is set up the same as Dickey's; similar to a Chipotle except we had to order and pay first.  Only one other person was in the store. We wanted to watch our food being assembled but we were shooed away which was interesting considering there are low counters conducive to being able to watch the sausage being made, pardon the pun.  Our food arrived, we both looked disgusted….this was like being told you're getting a filet mignon and out comes a Salisbury steak.  My sando was a burger bun, no more than 4 oz of pulled pork, two Vlassic pickle slices and one red onion circle.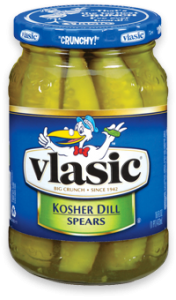 Notice the word circle not slab.  I took one bite and immediately ran to the BBQ sauce and doused it.  The meat was so bland and flavorless!
My counterpart's dish was no better.  His brisket was dry, and again in bad need of sauce, his sausage was a bigger joke, he got about 4 slices of sausage, cut diagonally to appear like a larger serving.  The mashed potatoes were out of a box, guaranteed, no way those aren't instant mashed potatoes found at your local hospital or retirement home.  The mac and cheese was a bigger joke, it was Kraft for certain with a couple hatch chili shavings in it.  His cornbread…well we don't know because a roll came out instead.
Overall, without a doubt average BBQ, average setting playing pop music as opposed to country or western music.  Prices way too high, and in general I was so unimpressed.  It was only day two since they opened but as stated earlier only 1 other patron was in the store at 12:30, not a good sign for high lunch hour.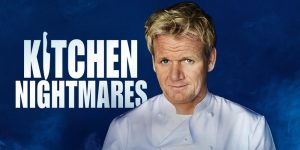 Best of luck, but I have a feelin' ya'll be closin' soon,
Johnnie Does