Jahseh Onfroy was a rap singer that was gunned down in Florida on Monday. His stage name was XXXtentacion. From what is known of him, he can best be described as a horrible person who spent most of his juvenile years in and out of the Florida legal system for things ranging from false imprisonment all the way to beating the tar out of his pregnant girlfriend.
XXXTentacion, who sported dreadlocks and facial tattoos, was a rising star. He notched a No. 1 album in March with his sophomore effort "?"and had a top 10 hit with "Sad!"

But he also generated controversy. In 2016, he was arrested on charges including home invasion for a 2015 incident, and less than a month later was jailed on charges that he attacked his girlfriend, who was pregnant at the time. Later, he faced more charges including witness tampering.

In a recent interview with the Miami New Times, XXXTentacion described his upbringing, which included seeing his mother infrequently and being raised by friends, family and baby-sitters. His mother bought him clothes, phones and other gifts. He said he used violence so she would engage with him.

Suspect In Murder Of Rap Artist XXXTentacion Appears Before Judge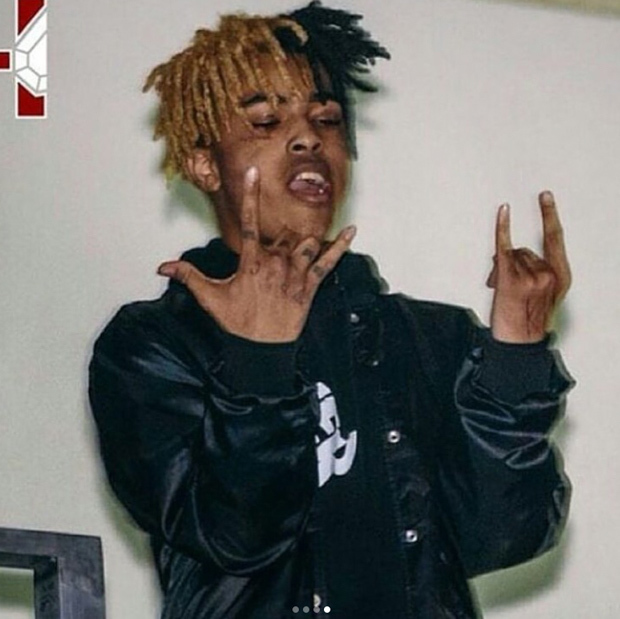 On Monday, June 18, the 20-year-old was shot and killed during an apparent robbery as he was leaving a motorcycle dealership in Deerfield Beach Florida, CNN reported. The controversial talent, whose real name was Jahseh Onfroy, was departing the shop before 4 p.m. when he was gunned down by two armed men who fled the scene in a dark-colored SUV.

Bystanders attempted to check his pulse, but X was transported to a local hospital, where he was pronounced dead just after 5:30 p.m. Monday.

On Thursday, June 21, Cleopatra Bernard, mother of the slain rapper, shared an image of an ultrasound to her Instagram account inscribing the sonogram with the note, "He left us a final gift."
Broward county Sheriff's officers arrested 22 year old Dedrick Williams and charged in connection with the shooting death of rapper Jahseh Onfroy AKA XXXtentacion.
Days after rapper's Florida slaying, a suspect is arrested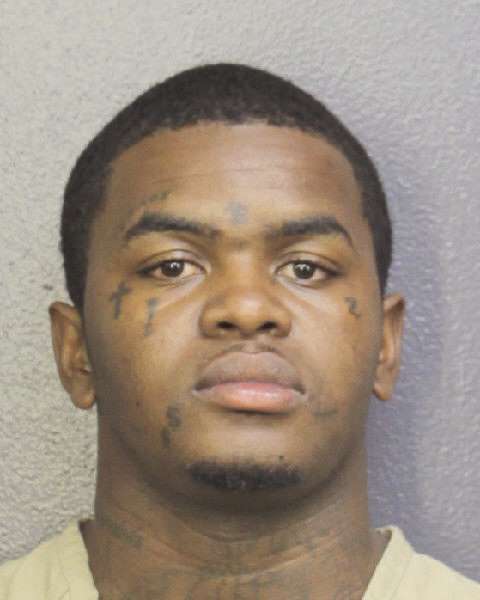 First of all Mr. Williams is just 22 years old, which still makes him a baby or a child.  A baby who now faces the prospect of spending every last day of his life in jail due to 1 poor decision.  Also he is a man of the cross, witness, said cross tattooed just near his eye.  I think he was just doing the Lord's work.  Please don't point to Mr. Williams's criminal history and the fact that he was still on probation for Grand Theft Auto four years ago, he was still a juvenile damn it!  His past should not matter because it is not relevant!
Court records show Williams has been charged previously with several felonies, including grand theft auto, domestic violence, cocaine possession and possession of a firearm by a convicted felon.

It does not appear, however, that he has ever done prison time for these charges and some of them were dropped. Williams does not appear in the Florida Department of Corrections offender database, but was on probation for the auto theft conviction.

Suspect In Murder Of Rap Artist XXXTentacion Appears Before Judge
This guy was on the straight and narrow and getting his life back together, this incident was just a mere slip-up in my eyes.  So now the State is going to take this kid's freedom away on a permanent basis?  For this?  Look Black Lives Matter tells me police officers do this same thing daily and I don't see any of them going to jail! Murdering someone I know isn't really right, but there is a time and place to discuss Mr. Williams losing his freedom forever, but I don't think it's appropriate on the day of his arrest!  I find it extremely distasteful because this is not the time or place!
Williams was loved by all friends and family and deeply respected in the community. He had aspirations to get a degree in breaking and entering but I guess he moved on to murder.  His own mother was even quoted as saying "He a good boy!"  Word has it, William's was owed money by Mr. XXXtentacion, that being the case he was jus gon collet his debts!  I mean he was just trying to provide for his family like any good man would!  Or maybe XXXtentacion had stolen his unlimited pass to the local Centerfolds?  Also do we even know if he committed this heinous crime?  I want to use the term "allegedly" for what he did, because I think he is a victim of being in the wrong place at the wrong time!  I don't even think there is reason to believe this crime even really happened to tell you the truth.  So now one alleged transgression is going to cut short the life of someone who had a very bright future in front of them!  I call this yet another example of a fine young man just being screwed over by our education system! Also please do not rush to judgment I'm not sure there is any direct correlation between felonies and facial tattoo's.  Stay strong my brother!
A few more thoughts, I want to know why the police didn't ask Williams if his actions were a coping mechanism as the direct result of President Trump's constant racism!  Also in regard to the death of XXXtentacion, I hope grief counselors are available to all the young adults who feel they lost an artist who spoke directly to them, hopefully they can find a new role model.  Mostly I'm just in disbelief I was told there were no guns in Broward County, another reason this was likely a set up.  Where is David Hogg? By the way, just for the record, Planned Parenthood has killed more innocent blacks than this guy, why is he going away?  Does this guy have a family? I don't know if I can stomach seeing another case of children being separated from their parents.
Just an additional note I doubt the Broward County Sheriff's framed him, they are not known for approaching a hostile situation or shooting during times of crisis.
Note: The author of this article is attempting to illustrate the hypocrisy of the Black Lives Matter movement's standards of "justice" by applying them to this situation. BLM is mute on the fact that Planned Parenthood kills more blacks in one year than have died in racial violence since the emancipation of slaves during the Civil War. Also the vast majority of black men murdered are killed by other black men but again BLM is silent. BLM is a political weapon to divide people on the basis of race not fix problems in the black community. The defense of Mr. Williams herein is intended as satire.