Let me begin by saying Mark Cuban is a very recognizable figure lately; he is the owner of the NBS franchise in Dallas, the Mavericks, he is a guest on Shark Tank on CNBC, and is also known as a Donald Trump hater.  As a NBA owner he was very vocal about officiating gaffes, and has been fined millions over the years, on Shark Tank he sits to the left of the screen and is basically known for striking a deal about once a week with an entrepreneur.  Lastly, he despises everything about Donald J Trump, from endorsing Hillary over him in the election to threatening to run against him in the primary in 2020.  Seems like he would be welcome by the CRA and the tea party groups nationwide!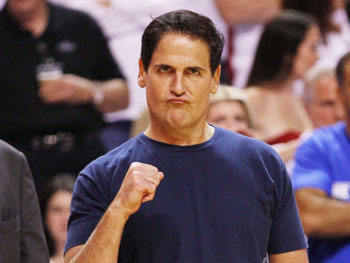 Cuban's quest for publicity at every turn actually could lead to his demise.  On February 20th of this year Sports Illustrated, (mostly known for their famous Swimsuit edition rather than actual journalism by the way) put out a strange tweet saying they had finished an investigation into sexual harassment with the Dallas Mavericks.  Not to be outdone, the Mavericks quickly went in to spin mode:
The Dallas Mavericks have received information about behavior in our workplace that appears to have violated the organization's standards of conduct. It has been alleged that a former officer of the organization engaged in various acts of inappropriate conduct toward women over a period of years. This individual left the employment of the Mavericks nearly three years ago and the Mavericks have only learned of the scope of these complaints in the past days.
This is to be expected. Mark Cuban likes to control the narrative, however it is a very weird response to the tweet put out by Sports Illustrated.  What came next was a bombshell even Cuban couldn't have anticipated.  The investigation goes all the way back to 1998; when Cuban bought the team!  Terdema Ussery was the team President and CEO at the time and prior to Cuban's purchase, he had been investigated for sexual harassment by the team, after several female employees complained about him.  Cuban kept him on the job, but "every employee of the organization received a revamped employee handbook with a new sexual harassment policy." It was 1998 and at the time this was passable behavior from a new owner, keep the crew but make sure they know about new policies.  Problem was Ussery continued his behavior. Here is a firsthand account:
At this meal, with ESPN crew members seated nearby, Ussery struck up an unusual conversation. As the woman recalls the exchange, Ussery claimed that he knew what she was going to do over the coming weekend. When the woman asked, confusedly, what Ussery meant, he smiled.

"You're going to get gang-banged," he asserted, "aren't you?"

"No," the woman responded, caught off-guard. "Actually, I'm going to the movies with friends."

"No," Ussery insisted. "You're definitely getting gang-banged."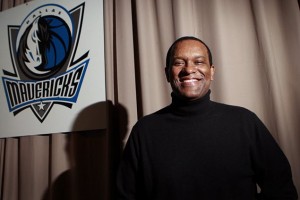 On his other hand:
Two women claimed to SI that Ussery harassed them for years. These incidents ranged from inappropriate remarks to requests for sex to touching women's calves and thighs during meetings. One of the women says she made [head of HR Buddy Pittman] aware—"countless times … I 'leaned in' so much I fell over"—of Ussery's behavior; the other chose not to, frustrated by what she deemed to be Pittman's unhelpful response to an unrelated complaint she had raised. "I felt trapped, frozen, scared," says one of the women. "This was the CEO of the organization … and it was clear he wasn't going to get fired."
How was this bozo kept on the payroll?  That question remains unanswered. In 2015 he left the Mavericks and joined Under Armour.  He lasted 2 months at that company. Anyone want to take bets that his hands-on management style got him terminated?
Let us shift gears to another employee, Earl Sneed.  Sneed was a freelance writer who got a full-time gig with the Mavericks in 2010-2011.  Let's look at how much this guy respected women:
Midway through that season, Sneed was involved in a domestic dispute with a girlfriend. According to a Dallas police report, Sneed "sat on top of her and slapped her on the face and chest." At one point he told the woman, "I'm going to f——— kick your ass. Today is gonna be the worst day of your life." Sneed, according to the report, "fled before the reporting officer arrived." The woman, according to the report, suffered a fractured right wrist and bruises on her arms and chest in the altercation.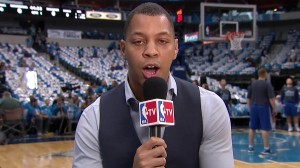 But wait, there is more. Sneed, in 2014, hit a female co-worker whom he was dating. The women reported the event to her supervisor and then to Buddy Pittman, the Head of Human Resources.  Keep in mind almost every company has rules about dating co-workers, yet somehow Sneed was able to retain his job yet again, but with an unusual caveat; he could not be alone with any female at any time.  Strange.  Honestly that is a bizarre policy right there, especially coming from Human Resources who probably would have recommended termination for this employee.  Was the HR supervisor overruled by Cuban?  Impossible to tell right now.  Also another female reported that a co-worker watched porn at his desk all day on a company workstation no less….sounds like a frat house more so than a place of work.
Cuban, looking to control the narrative did what any other lowly President of a corporation does, he claimed plausible deniability.  In English that means someone who can safely deny that he knew anything about the situation.  If you're thinking of a CEO or government official being questioned by congress or the SEC you are on the right track.
Here is the problem for Cuban or anyone else that is a frequent twitter/media user…Cuban on multiple media formats has said/tweeted "I know so much about my company and the inner workings you can't B******T me!.  I purposely did not screen shot this tweet because of the vulgar language used, but will say this to prove my point, social media is a platform where you stand to win very little and stand to lose quite a bit.  That little tweet has come back to rear its ugly head quite a bit the last couple weeks.  Hard to claim you have intimate knowledge of everything in all your companies then come out and say you are so distant you have no clue.  However, believe it or not this story gets even stranger.
Back in 2014 when disgraced former LA Clippers owner Donald Sterling was on the verge of the NBA taking his team away, Cuban made some very strange remarks.  Saying, "I think taking someone's team away over comments they said or things they did were creating a very, very, very slippery slope."  I found this statement odd because Sterling was a very racist and bigoted man who had damaged the brand so badly that I felt he needed to lose his team.  Now it makes sense as Cuban likely has several skeletons in his closet, including a recent report that back in 2011 he groped/penetrated a women at a bar.  This report was corroborated by the bartender working that night describing Cuban as very intoxicated and very touchy feely with female guests.  Luckily for him, the police "investigated and decided to close the case."
My advice to Cuban is stay in private life, do a few deals on Shark Tank and enjoy owning the Dallas Mavericks and a movie theatre. Keep your head down and hope that this will all blow over.  Claiming you're a hands-on owner in this climate won't be viewed favorably by most voters. Running against Donald Trump in a primary in 2 years would be one of the dumbest things you can do.  Trump didn't just beat his competition at every level of the race, he mortally wounded them; look at Jeb Bush, Marco Rubio, John Kasich, Lyin' Ted Cruz, and look no further than crooked Hillary.  Mark, any other skeletons in your closet will be outed, beware.
X