We files our taxes last week, so just for fun I checked on my refund status tonight.
The IRS is promising to give me my refund 8 days after I filed.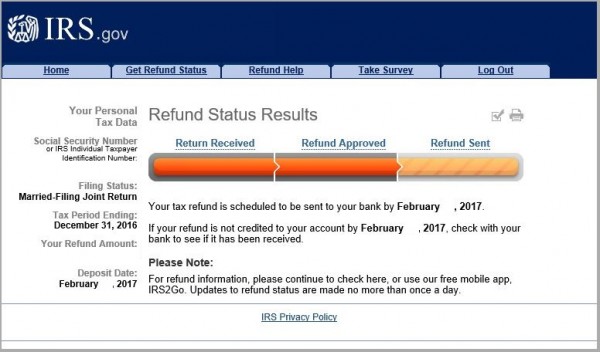 However, the State of California is a different story. They promised me a refund within 2 months if I filed electronically and four months if I filed a paper return.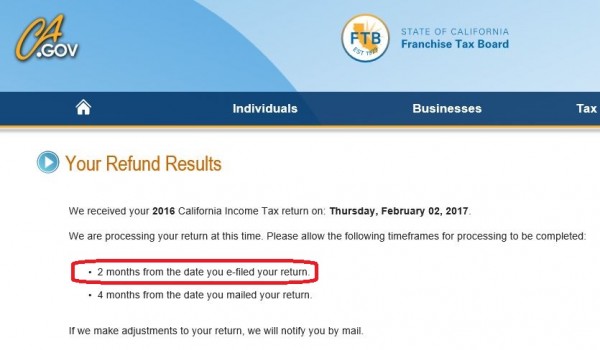 In previous years, my fastest turnaround for a refund from the Franchise Tax Board (FTB) was seven days. Apparently Democrats screw-up everything they touch. Now that they run everything in the State its two months? Too bad there aren't any tech companies on the West Coast. I guess they can't write a decent program when Trump has all their brainy people stuck at home or in some backwater airport waiting for permission to travel to the United States.
Based on the timeframe required to process my return, it looks like the State is in worse financial shape than they admit publicly. For paper returns you will literally be waiting until next fiscal year to get your money back.
If you wish to check on your refund, here are the links.
IRS
Link: Federal Tax Refund status
FTB
Link: FTB California Refund Status
Update: 02-13-2017 Contrary to the statement on their website, Franchise Tax Board did in fact process my return. Actual turn around was less than two weeks. Apparently their time estimates are made by Mr. Scott to maintain the appearance of a miracle worker.