Avoid. That's the one and only word. Your humble correspondent has not and will not visit after hearing and seeing several trusted sources review our new shiny casino.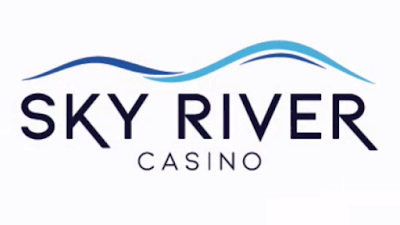 Sky River is a brand-new casino that opened in the same town as this blog's world headquarters. We have always been skeptical as this is a small town, and do we really need another casino here? In a short driving distance, we have, Jackson Rancheria, Cache Creek, Thunder Valley, Red Hawk and a couple of card rooms downtown. All of them are far more exciting than our new casino. Sky River Casino is very small, and no frills at all. For now, it's just a gambling floor and food. I guess long term they have plans for a hotel, we shall see.
As for the casino part, I have had 4 customers/friends attend the casino multiple times since it opened, of course they aren't degenerate gamblers, they just like to play a bit. None enjoyed it at all. Some even won money and still would not go back. They said it was smoky as heck, so bad they had to go outside to get fresh air multiple times over the course of 30 minutes. This is a bad look for a casino who said they have state of the art filtering systems in place.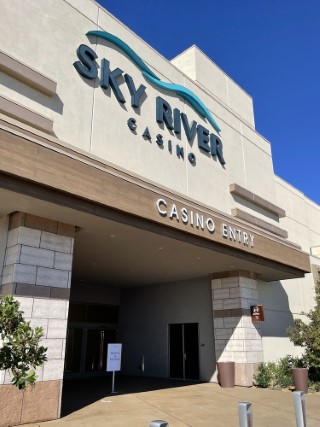 The slot and table play got decent marks, but it was very crowded, this is a good thing for the casino. But again, the smoke…. yikes.
The food was a major let down. Full disclosure they do have a standalone steak house coming soon, which would be a good addition to this town in my opinion, but the food otherwise consists of just a food court. Pretty lame. You order from your phone and sit and the workers bring it out to you. Prices were just ok. Food was high school cafeteria quality. Avoid.
In summary, this place is average, but it fits this town perfectly. If you think about it, we have lots of chain restaurants here, nothing special. Our casino fits that. We have people who are always hunting for a deal, this place fits that. We are a no-frills town… this place fits that.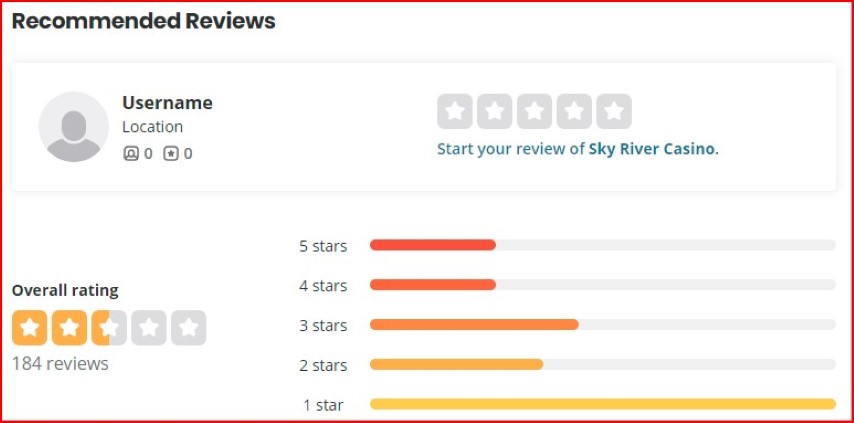 Recently, I went out to eat and happened to be seated near an elected official from this area. I overheard her telling a colleague we have a Walmart quality casino, for our Walmart quality town. (We have 4 Wally Worlds in and around Elk Grove.) If you are looking to blow some cash, this place will allow you to do that, but bear in mind, it has no sports book, no quality food options, and no hotel. Also, no golf course or amphitheater. Suit yourself, but I am not going to partake. Like usual, this town would rather be adequate or average than have anything nice.
Johnnie Does
Editor's Note: I checked Yelp just to see if Johnnie was being too hard on the place. Here's what I found.
After trying to go here and eat more than Ice Cream, it was disappointing. Most of the Marketplace Food Court is surpassed by your local Shopping Mall Food Court in Selection, Quality and Service.

Yelp Reviewer Wanugee N. 09/17/22
Beautiful inside except the cleanliness. A casino of this size should have at least 5 people on the floor all the time just picking up and cleaning everything. It's dirty.

Yelp Reviewer Marianna B. 08/21/22
There was no non-smoking area. I brought a mask but it didn't help. There were also no hand sanitizer stations around. There are germs on every machine!

There was a long line to get into the food court area. It took awhile to get in and once I saw the prices I immediately went out… Too bad there is no buffet, whenever I go to a casino I expect a buffet.

Main question, did I have fun? My answer is not really.  I did get some exercise though from getting lost in this casino and then getting lost again in the parking lot. I guess I at least got to experience this but I don't think I'll come back.

Yelp Reviewer Scott F. 09/03/22