By Chief
I flame broiled the Sacramento Bee parent group McClatchy so bad the other week that Burger King got jealous and sent William a cease and desist letter for using their patented flame broil technology. Fear not friend of the blog, our law firm, Dewey, Screwem and Howe, was there to fend off this challenge. We had a comment by "Anchovy" who fired a tomahawk missile at McClatchy (we love comments here) and I felt slightly bad for this merry band of idiots. Following my last post about them, the Bee literally decided to yell "Allahu Akbar" and kill itself off.
The Bee, in what is likely to be their parting shot to the citizens of Sacramento, has taken on one last jab at what once was their subscriber base. Sadly, what you are about to read is no joke. The Bee has decided to get in the S.A.C. with Black Lives (sometimes) Matter. S.A.C. is not an abbreviation for Sacramento but for Stephon A. Clark. McClatchy is paying for a weekend of tribute to Clark by hosting a documentary about Saint Stephon called S.A.C.
Yep, the criminal that ran from the police after several 911 calls about him breaking into cars/etc., who tried to break into his grandparent's house, and subsequently assumed room temperature afterwards at the hands of Sacramento's finest has been honored with a documentary praising his impact on the community. Below is a sample of the legacy of Saint Stephon.
Clark, on probation from two domestic violence convictions and one conviction of assault with a deadly weapon, evaded police in the days leading up to the shooting, while trying to get ahold of his girlfriend. Clark's phone records showed that he had called her 76 times leading up to the shooting, causing Manni to block his phone number. Clark also attempted to get ahold of his probation officer in the 48 hours after he was reported for domestic violence, but was unable to do so.


The two did exchange several text messages leading up to the shooting, with Manni telling Clark that he would be sent back to prison for the domestic incident and that he would not see his children for a long time. Clark also texted other ex-girlfriends seeking drugs, as well as texting Manni that he was going to commit suicide.

Shooting of Stephon Clark
A toxicology report found that Clark had substances including codeine, marijuana and cocaine in his system when he died. But Reiber noted that those results "are not considered directly germane to the cause of death."

Official Autopsy Of Stephon Clark, Killed By Police, Contradicts Family Autopsy
(The above quote on the autopsy is technically true only because Stephon died of acute lead poisoning. The cocktail of chemicals in his body would have taken longer—Editor.)
The video being shown at Sophia Tsakopoulos (hell if I know how to spell that correctly but I'm sure the editor will fix it for me) Center of the Arts in downtown had 150 people attend this blessed event. Hell, the CRA can turn out that many people once in a blue moon.
Over 150 people gathered Thursday night at the Sofia Tsakopoulos Center for the Arts to view the premiere of "S.A.C.," a documentary on the 2018 police shooting of Stephon Clark and its impact on the Clark family and Sacramento community.

Stephon Clark documentary debuts; Sacramento Police Chief Daniel Hahn faces heated Q&A
Attendees were treated to the martyr Stephon's brother Stevante and chief of police Daniel Hahn doing a Q&A afterwards. Stevante is most known for telling pantywaist Darrell Steinberg (mayor) to "F**k off" during a council meeting, the pantywaist did as he was told. Steinberg also made sure the Clark family won the lottery settling for quite a few million. Hanh was interrogated by the viewers of said documentary and we here feel he is a good man who deserved better. My sources at Sac PD tell me Hanh was questioned about how he "let his race down" (he is black) by not firing Mercadel and Robinette the 2 police officers that responded.
He added if he fired them, they would have been reinstated since the DA and Atty General found no wrongdoing.
"Am I justified? Technically, legally, yeah," Hahn answered. "There's really no other choice that I had, because if I had fired them, they would have gotten their jobs back."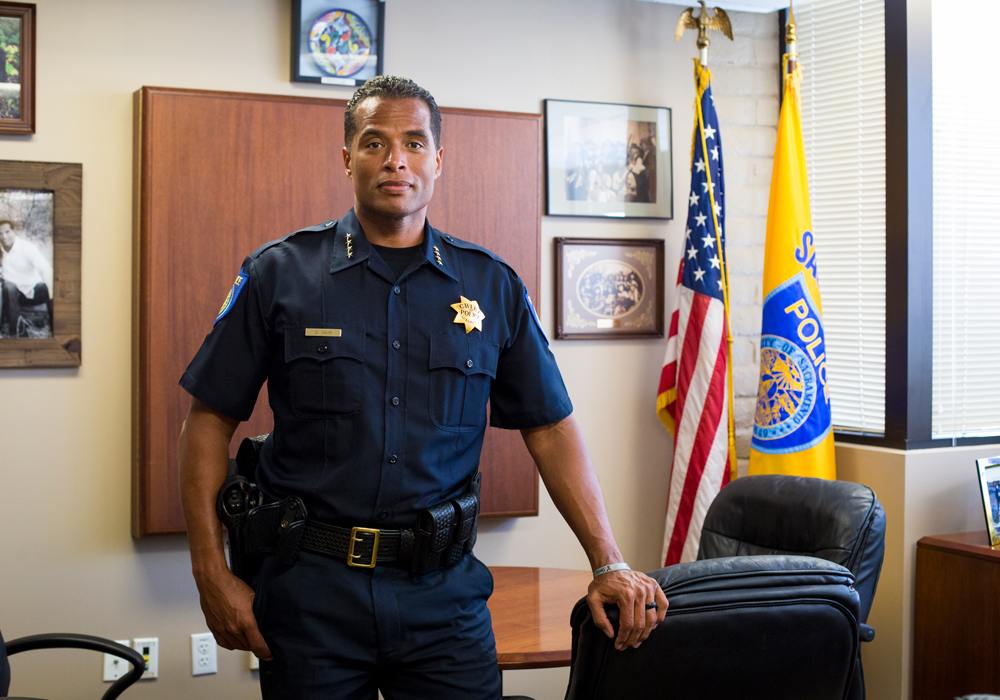 Let us remind you the Atty General here is Xavier (pronounced Javier) Beccera literally hates both police and Donald Trump mind you. Our local DA is an independent, but she has changed parties about as often as Bruce Jenner has changed sexes in last couple years.
Point being, the Bee sponsored and is literally promoting an event that no one either cares about or will result in more cancelled subscriptions. I just don't get why you would promote this. As far as about 90% of the public is concerned, that little punk got what he deserved, and as far as Steinberg goes, I have a feeling he is a pink Victoria's Secret Thong guy because he always seems to be pulling out a wedgie.
Back to the Bee. I cannot see how this grows your subscriber base, nor your advertisement base, keep in mind Michael Jordan (yes that one) when it came to selling shoes, is famous for the quote "Republicans buy shoes too." The folks at McClatchy could stand to learn a lot from such a concept. Attacking the Sac PD, and the Sac Sheriff is a wild move, because what if an "active shooter" happens at your location? Like it matters? I feel you could fire a cannon in each direction on the reporter floor at the Bee and not hit anyone.
If for some reason you feel compelled to read this trash, find a local CVS as they will let you take their copies of the Bee and not even charge you. They are just glad to be rid of them. I suggest this because the "free Bee" with the Sunday paper in Elk Grove is gone too. I can only imagine what that will do for their circulation numbers? Sadly, the jig is up, and they know it. Given their current financial state, I am not sure why they would bet their future on Stephon Clark.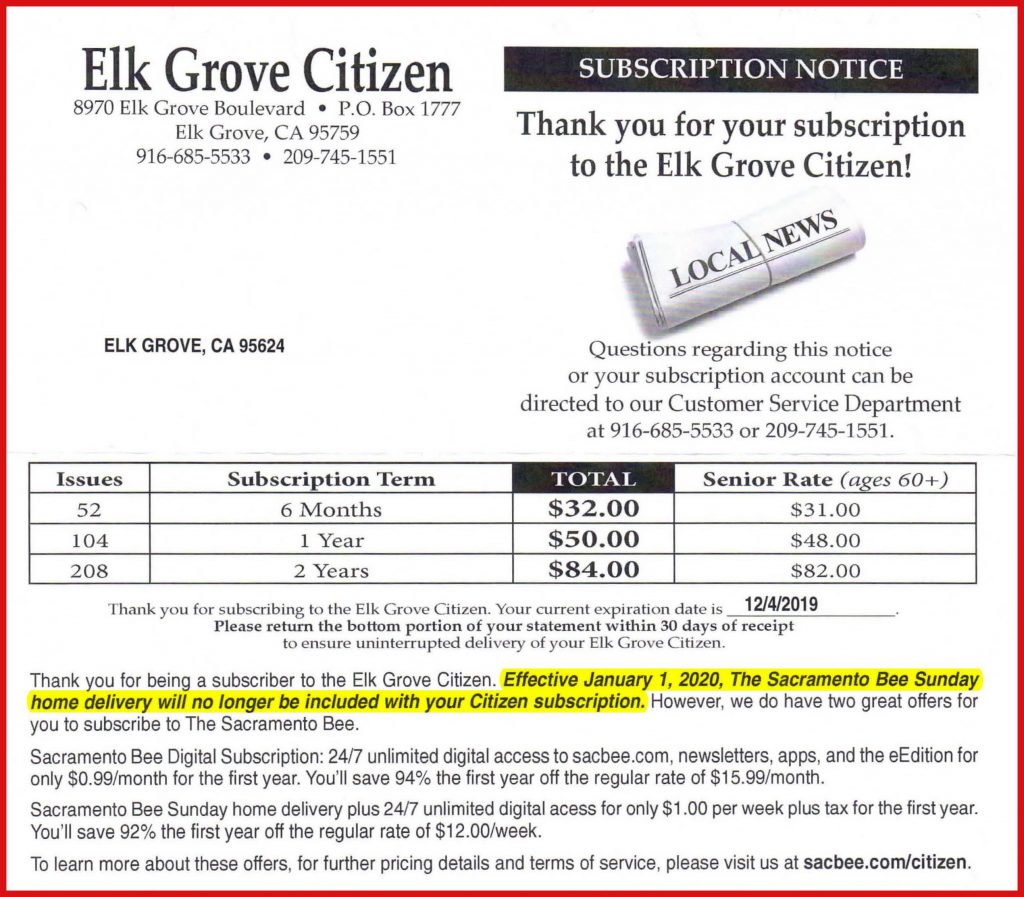 From my observation watching the trailer online, I highly doubt any of the attendees will be buying a paper.
The Bee will be just as extinct as Stephon very soon. They are blaming AB 5, but interestingly they ignore which party overwhelmingly controls the entire state legislative process! Or that they have activity promoted this Party for longer that I've been alive. They will hammer President Trump for any and everything, yet ignore the party who passed AB 5 essentially killing their business model? They made a fatal mistake. They are not the auto workers or service employees' international workers, and as outlined earlier, the paper is a dying business. The Clark documentary will be met with more cancellations, and advertisement rates are based off circulation numbers. Killing the Saturday edition and the "free Sunday Bee" won't do them any favors either.
The Bee only has a few groups of readers remaining: folks on a liquid diet, folks with 4 inch thick glasses, folks who don't know which pronoun to refer to themselves with, and heavy Kool Aid drinkers like Aaron Park. See pictorial proof below.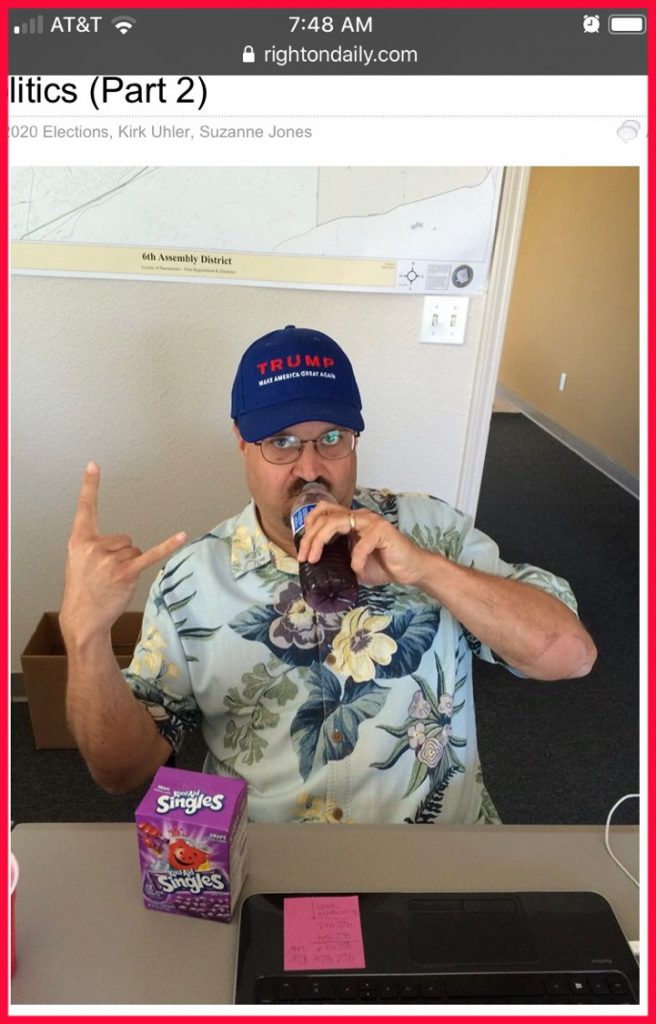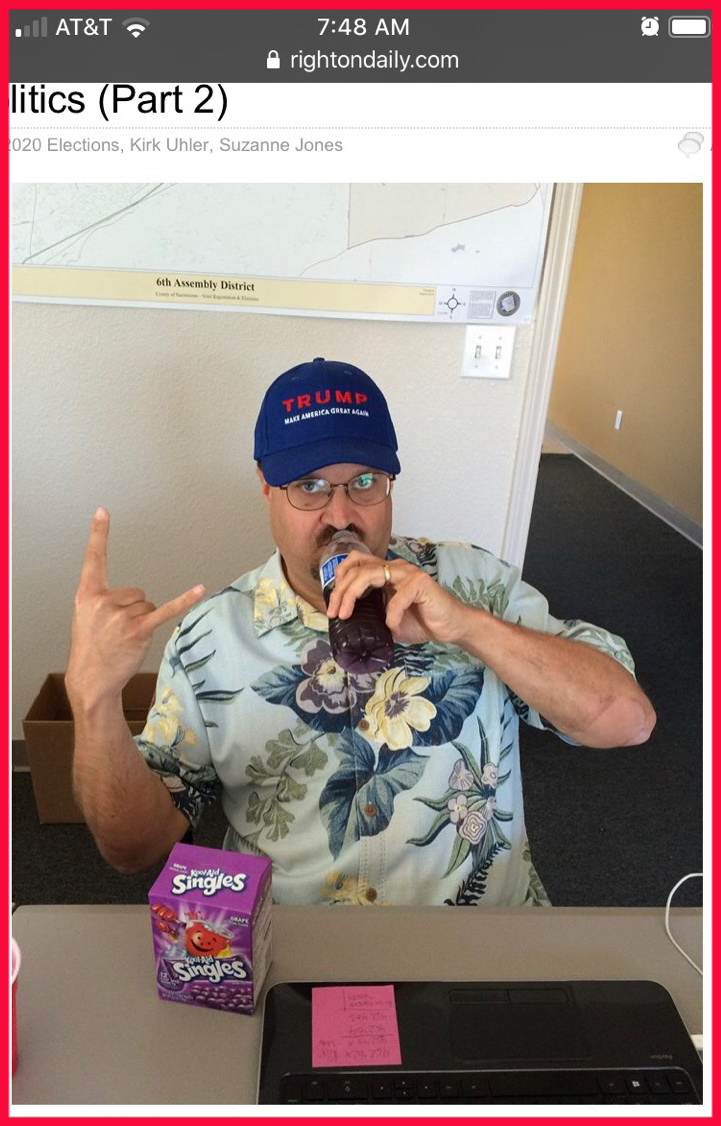 The Chief