Cookies are after you. They follow you everywhere. They try to entice you to buy or click on all sorts of things. Once you do a search for something they keep nagging you to buy it, at least until you do a search for something else that they can offer you. Sometimes the results are embarrassing and sometimes they are just stupid. Below is my exhibit as proof of the limitations of tracking cookies.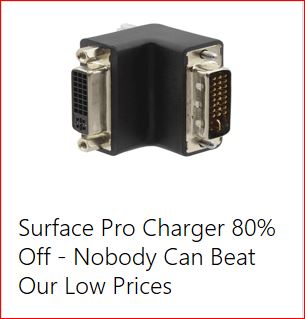 OK, who thinks this is really a charger for my Surface Pro tablet?
Anyway, have a great weekend.