About the time that my website went belly-up, I had just returned from seeing Glenn Kaiser in concert at a church in Modesto. I know Facebook gets a bad rap about conservative censorship, but thankfully Glenn is not on their radar (nor that he should be). I learned of the concert thru an ad on FB less than a week before the event.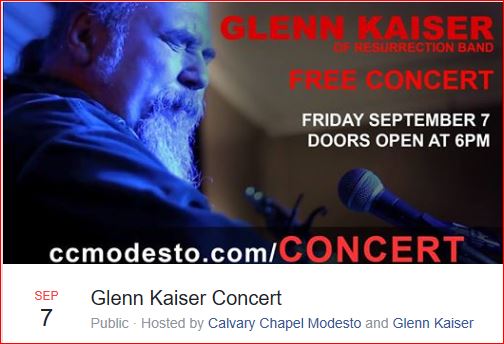 After getting home from work on the appointed day, I loaded up the wife & son and headed to the concert.
The concert was advertised as free. In my experience, a "free concert" means that they pass the hat and give the proceeds to the performer. Assuming that was the case, I took some extra cash with me. One of the reasons that I mention this is that I never, ever carry cash with me. The second is that they never took up a collection. Not before, during, or after. There was a merchandise table after it was over but no cost, direct or indirect. I was shocked.
The concert was advertised as the doors opening at 6 PM and starting at 7. The seating was first come, first serve. We arrived from Elk Grove about 6:30. Because of our late arrival, I expected to be seated in the back third of the church. We were greeted by two people at the door and then hit the restrooms. After regrouping, we entered the church. Now this church was a "mega-church" by any standard and could seat close to 1,000 folks at a time. I was shocked that we were able to walk up to the front row and grab some seats. We asked the people around us just to make sure the seats we not taken. I was amazed yet again.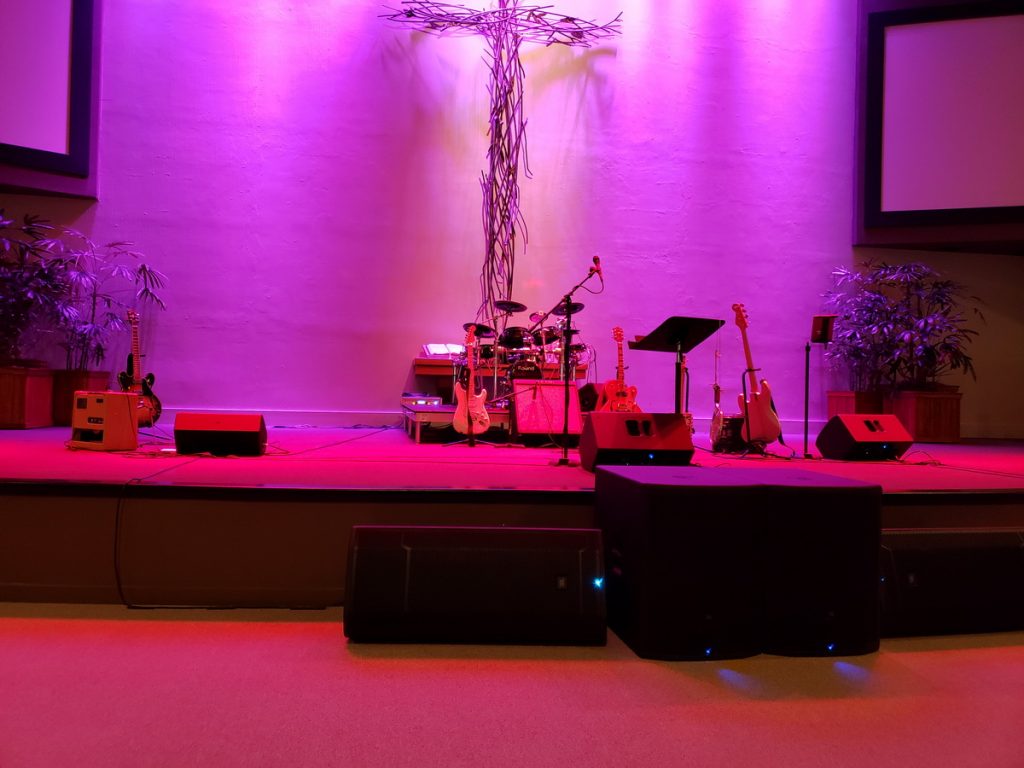 Glenn Started off doing a solo while playing the harmonica at the same time. I've never seen that done before. He then grabbed an instrument and played a few more songs. Then a band joined him. He never introduced them, so I don't know if they were local musicians or came with him from Chicago.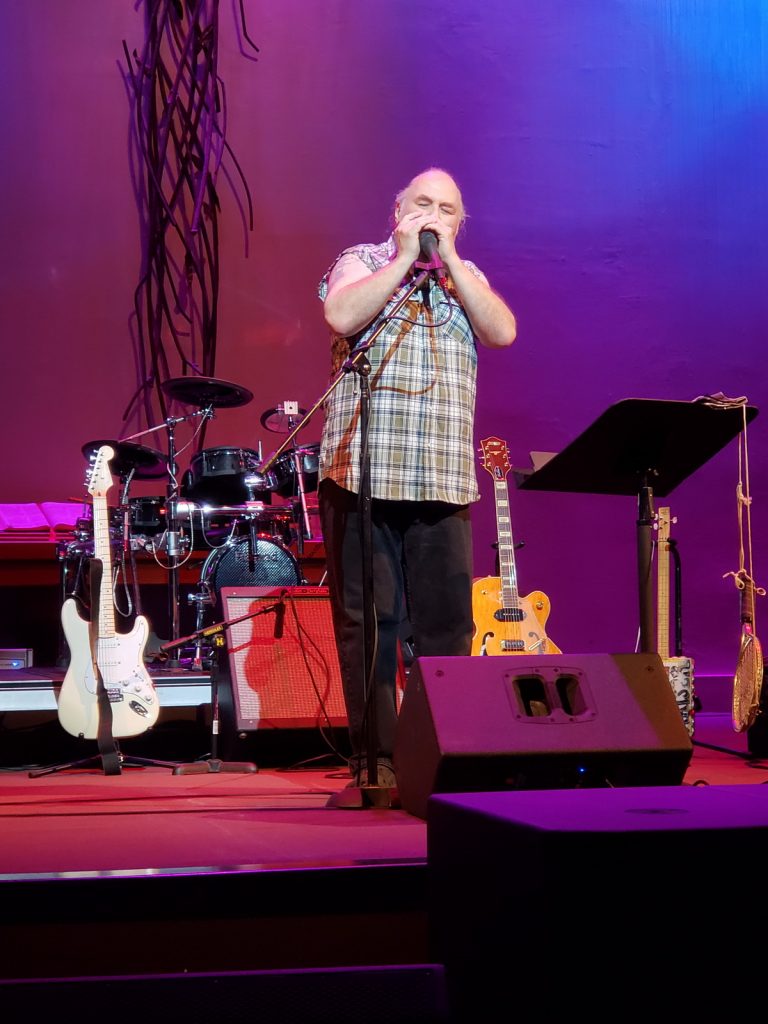 Glenn played a variety of instruments, several of which he made himself. This added a sense of authenticity that you will rarely see. Glenn has a history of doing rock music in the 1970's thru 90's but he gradually has shifted to play blues, and he has the vocal range to do it.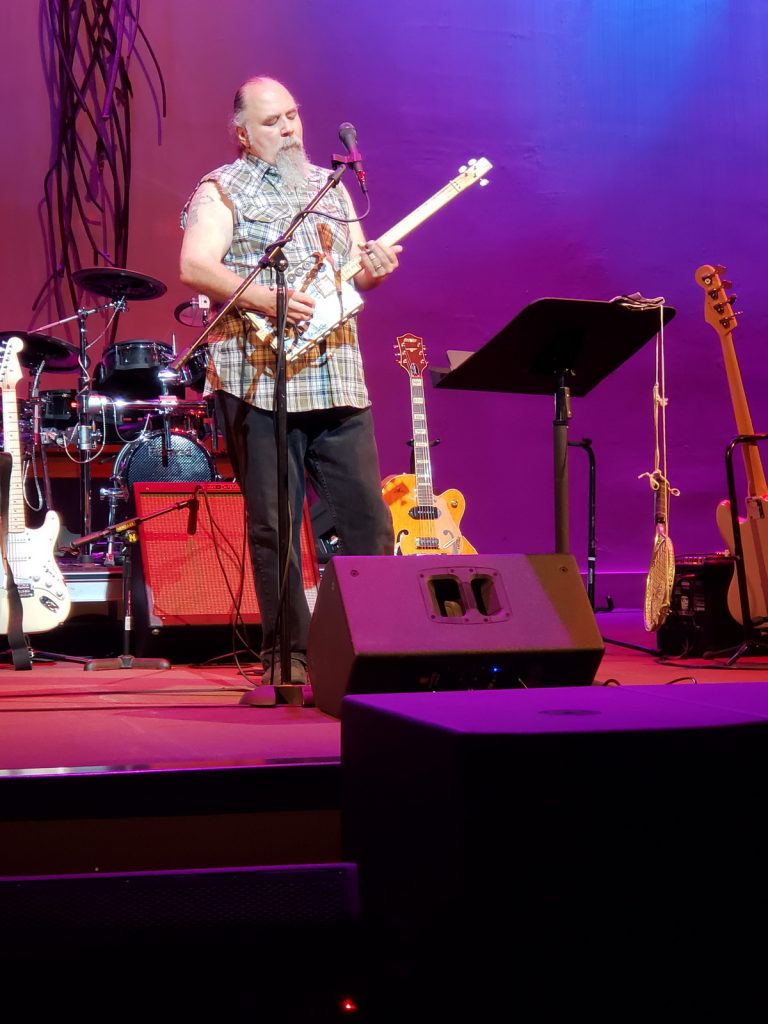 His most well know instrument is a three-string cigar box guitar. He sells these on his website.
Kaiser also played a handball racket.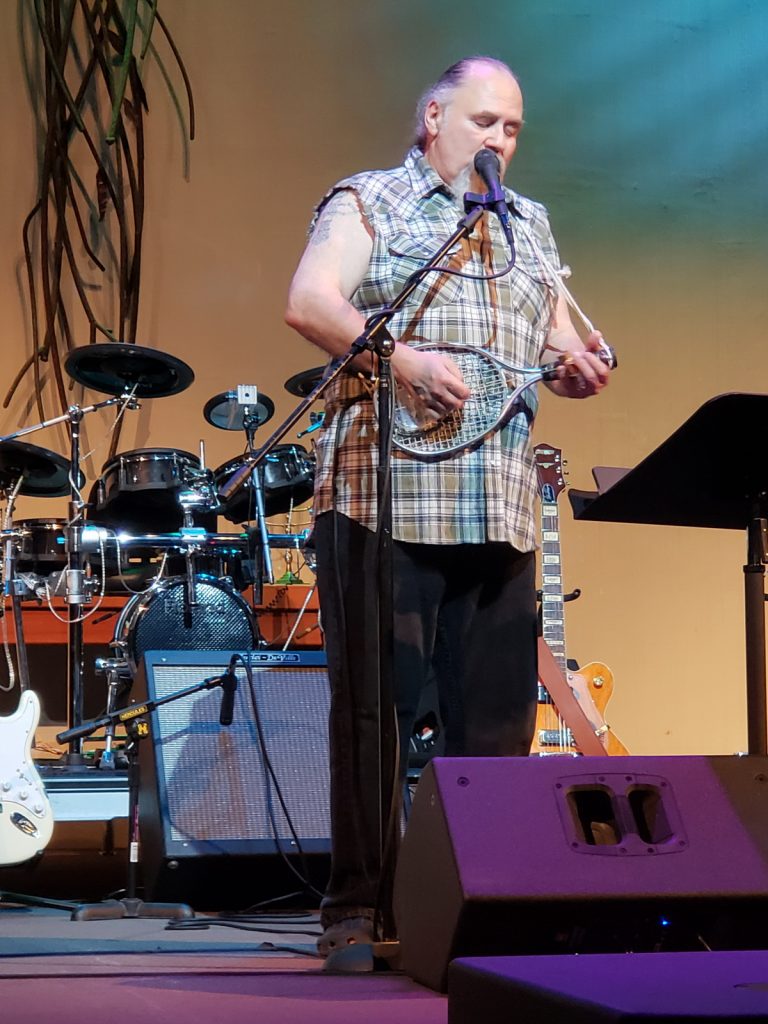 He explained that the people who originated the blues utilized any type of wire that they could fashion into an instrument because they could not afford to buy a premade one. Guitars such as his, washboards, bottles and many other things were converted to instruments.
Following the concert which was really good, Glenn stayed around for photos and to visit with folks. Some knew him from his days with Resurrection Band while others from more recent times. This man is the real deal.
I said hello and introduced him to my wife and son. I took the opportunity to thank him for a kindness that he did for me back in 1983 after I was robbed at gunpoint in Chicago. He personally saw to it that I got a ride back to the base (Great Lakes Navy Training Center) at the end of a concert that he was involved in.