Georgia has decided to break with conventional wisdom and dare to support the weakest among us and all hell has broken loose on the other side. Many media companies that find it too difficult (bureaucratic and expensive) to work in Liberal meccas like California and New York are spending big money in the Peach State to create content. Now these folks are threatening to pull-out of Georgia and other states that take a stand for life. First out of the gate was Netflix; followed by Disney et al.
Nearly half a dozen major media companies have joined Netflix in reconsidering their hundreds of millions of dollars in investments in states where so-called heartbeat bills have either been passed or are already in effect.


Netflix was the first Hollywood studio to publicly take a stand on the polarizing issue, when chief content officer Ted Sarandos said Tuesday that the company would consider pulling movie and television productions from Georgia if the state implements a controversial abortion ban, Variety reported.


Walt Disney Co. followed Wednesday night and by Thursday, NBCUniversal, WarnerMedia, Sony Pictures, CBS and its Showtime division had each issued statements saying states' anti-abortion laws would affect the studios' decision-making when it comes to selecting locations for production.

Major studios rethink film and TV work in Georgia and other states over anti-abortion laws
Other states are in the crosshairs of these liberal leaning corporations for daring to support life but please note that one player is conspicuous in their absence. Where is CNN? You know, the Liberal news network headquartered in Atlanta Georgia.
CNN has made no public statements on the topic of moving but their supporters have noticed and purport to speak for them. The following quote is from a California Democrat and Presidential hopeful telling CNN what they should do.
Rep. Eric Swalwell on Sunday said he supports the kind of economic boycott that private businesses are threatening in Georgia if a new abortion law goes into effect and suggested at a CNN town hall on Sunday that the television network might have to leave the state as well.

Rep. Eric Swalwell: CNN may have to move if Georgia abortion law takes effect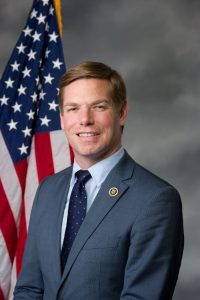 Meanwhile, the big studios that huffed and puffed in the article above are moderating their stance.
To be clear, each company's statement includes the same set of caveats. None of the corporations has actually committed to boycotting Georgia, but only to reconsider their work there. Plus, they've only said they will potentially take action if the law survives what are expected to be significant court challenges.


It's a far cry from the full-on boycott some activists have demanded. Yet, the various statements represent a notable shift, or at least a breaking of the silence.

Hollywood is rethinking Georgia, sort of. What changed?
Folks, I think the movie studios should take a page from Laura Ingraham's Shut Up & Sing. Quit worrying about social issues or you risk the wrath of the other half of the country that disagrees with you.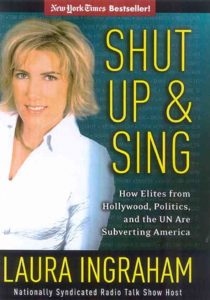 I'm not going to cancel Netflix and Hulu yet but if they go forward with their threat then I'm pulling my money from their companies. Getting rid of Comcast as my ISP is more problematic but once 5G is deployed, I may not need them anymore. I may not be signing a bunch of online petitions about this but I will surely vote with my wallet if this posturing is turned into action.