As promised, we visited Bonchon located in Elk Grove for this week's food review. Hope you enjoy.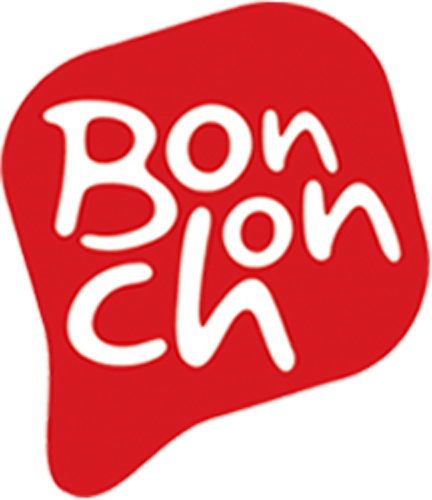 Bonchon is a new concept to both the area and to the United States, as they are Korean owned and known for their fried chicken, and Asian fusion cuisine menu. The stores are franchised so you could see some variation depending on where you visit. They are growing rapidly in the US and the fad seems to be resonating with the people, so Johnnie had to try it out!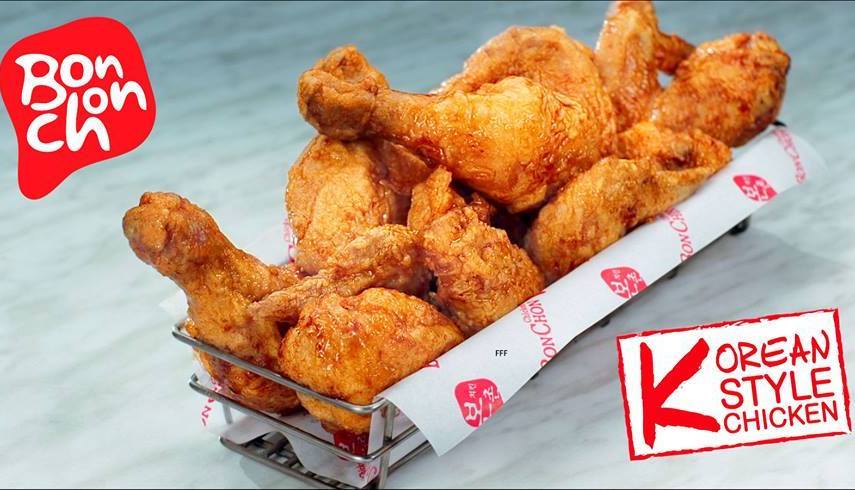 Ambiance: This place gives off a fast-casual order at the counter vibe; however, that is not the case. They do a ton of takeout/carry-out business so the cash register up front is a little misleading. The place is very small maybe the size of 2 Subway stores. They have a small bar/counter area and the rest of the place is for seating. The kitchen is hidden from view, only a small window where the food is handed to the servers makes for very little transparency. This is definitely a hipster type joint and played to a younger freer spirit type crowd. 3/5 for the ambiance because it was so small the waiting area essentially spilled over outside the store, which makes things seem a little awkward.
Food: The place is a Korean food joint so menu items include friend chicken, bulgogi beef, and other entrees which were on full display on the menu.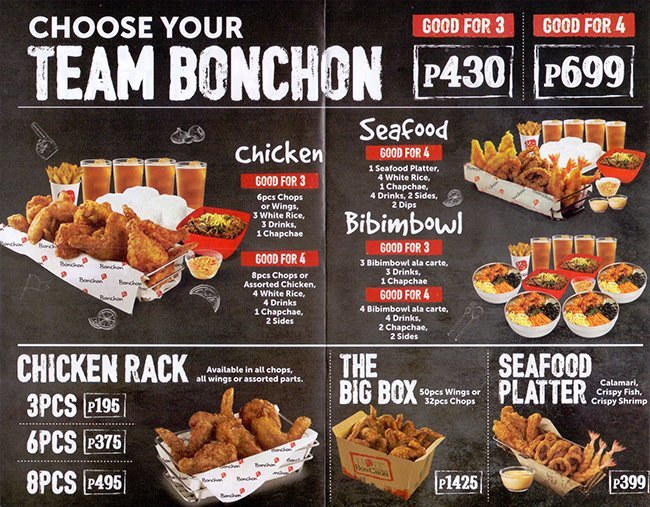 The Korean fusion part is they offer fried rice, and tacos as well as chicken strips, etc. Like any other review, I visited the place twice. I will say they offer quite a bit in terms of variety, chicken katsu, biminbap, everything looked good, but Johnnie Does wants to try what you are known for, so I went fried chicken. You can choose from 3 different flavors; spicy, soy garlic, and sweet crunch; I went half and half with soy garlic and spicy. I was very impressed. For $9.95 my food also came with a side so I went French fries…at a Korean joint….I know. The chicken was outstanding, they double fry it, then rather than spin or dunk the chicken they paint the sauce on it, getting great coverage and not allowing waste. Total 4.8/5 on the chicken.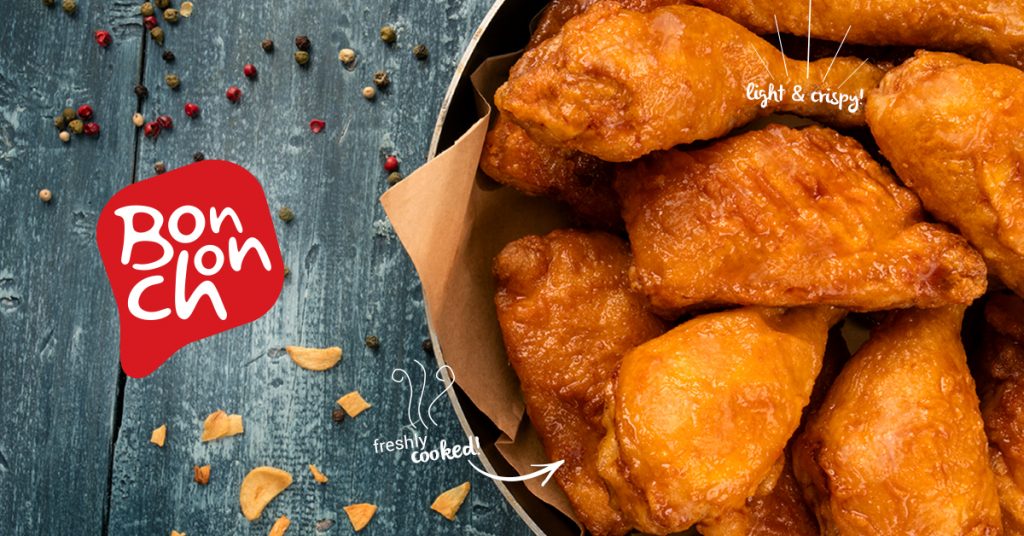 The fries were also very tasty and I would recommend again. The tacos were my other entrée of choice later in the week, for about $10 you got 3 tacos in spicy chicken flavor, it's a $1 more for beef. I will say this, the tacos were very spicy, if you don't like spicy avoid. I'm talking like there should almost be a warning about how spicy, the spicy chicken strips were tasty and I guess I didn't remember them being as spicy. 3.1/5 for the tacos. Overall 4.3 between the chicken strips and the fries bringing the score up.
Overall: Bonchon was awesome! I would for sure have a disclaimer about how hot spicy is….however a few friends of mine remarked Korean food is very spicy by nature and everyone knows that. I guess Johnnie Does needs to avoid the salsa bar and get out more often! Some idiosyncrasies about the place: they are closed Tuesdays…. very random day of the week to be closed. Additionally, they open for lunch, then close, then re-open for dinner, I have to believe this has to deal with the rising cost of minimum wage and helps keep the cost down. However, price points were great especially for lunch, and I would definitely recommend this place to anyone, however I would not take a date here as it can be very noisy. 4.5/5 for Bonchon Elk Grove.
Know a place you want Johnnie Does to review? Put it in the comment section!
PS Maybe change the name? Bonchon kind of sounds like a medical issue requiring a shot of penicillin or is it just Johnnie Does liking the salsa bar a little too much?
Johnnie Does